San Cristóbal and Final Thoughts
Make us happy and LIKE us on Facebook
After surviving the morning blizzard in the mountains, we emerged intact onto the dusty plains south of Uyuni. This was the last portion of a long, three-day journey which had offered some of the most incredible nature I've ever been exposed to. Salt flats, semi-active volcanoes, deserts, lagoons, and more. But there was still a bit more to be astounded by.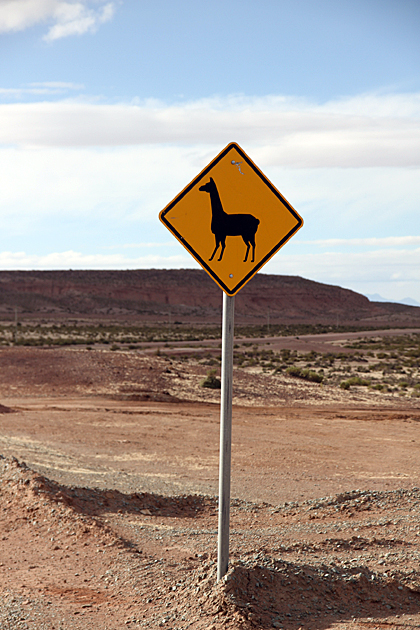 As we pulled into the small town of San Cristobol, about 50 miles south of Uyuni, I kept expecting Wyatt Earp or Jonah Hex to step in front of our jeep and demand to know what brought us varmits 'round these here parts. Dusty roads, shuttered stores and the occasional child chasing a ball, it could have been the Wild West. We went inside a marketplace, where our guide Faustino was intent on finding a CD for me (my nickname during the trip had become Maldito Mike). While he hunted for the music, I tried my first ajipa: sweet and cool, like a mix between a coconut and a potato.
San Cristobol was founded in 1990 after silver was discovered in a nearby mountain. Actually, it wasn't so much founded as relocated from its original location, a few miles away. The mines are owned by a Japanese firm, which paid to rebuild the city and house its employees. The entire population of 1500 makes their living with the company, earning just enough to survive. The big money goes straight across the Pacific — yet another example of the natural richness of Bolivia benefiting a foreign power.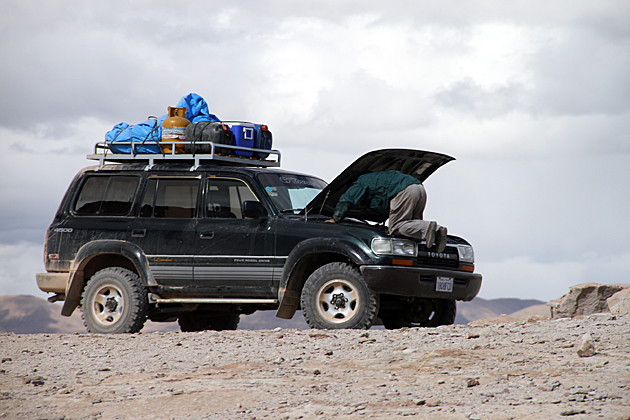 We pulled into Uyuni about two hours earlier than expected. Due to the snowstorm, we were forced to skip a couple stops on the itinerary: the Green Lagoon and the Dalí Desert (which served as an inspiration to the Spanish artist). But that was alright. We'd seen so much that I was already having trouble keeping it all straight.
Choosing a tour operator had been a difficult decision. The number of companies operating out of Uyuni is flabbergasting, and the internet is full of horror stories and dire tales of warning. Drunk drivers, broken-down jeeps, lost tires, no food, etc. But we couldn't have been happier with Red Planet Expeditions. The price was good, at $100 for a Spanish-speaking tour. Our guide, Faustino, was fantastic; funny, informative, friendly and professional. The meals were a lot better than expected, and our jeep was one of the newer and more stable machines we saw during the trip. We can recommend them, in good conscience.
And we can recommend doing the trip. I had been cautious about the whole enterprise; three long days and two cold nights in No Man's Land wasn't exactly high on my list. But it was a blast; an adventure I doubt I'll ever forget.
Enjoy the final pics of our trip into wild, desolate southwest Bolivia.
Red Planet Expeditions (There's an online booking form, but we recommend calling for reservations).
– Travel Insurance for Bolivia