For 91 Days
we lived in Bolivia. From Sucre to La Paz, Copacabana to Cochabamba, we saw as much as three months would allow. We went on hikes through the highlands, went into the Salar of Uyuni, and discovered the fascinating history of Potosi, along with numerous other adventures. Start
at the beginning
of our journey, or
the end
. Visit the
comprehensive index
of everything we wrote about, or just check out a few posts, selected at random, below: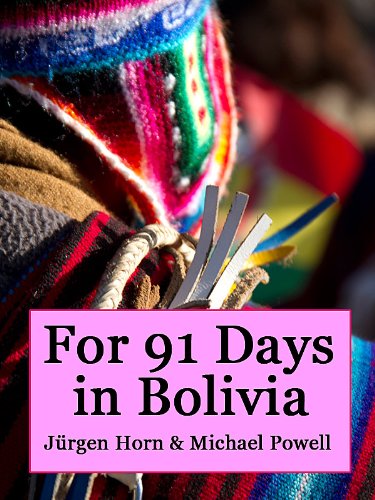 We've collected three months of our wild Bolivian experiences in an E-book, which you can download directly from us, or buy on Amazon for your e-reader. Get over two hundred full-color images, and all our articles from Sucre, La Paz, Potosí, Cochabamba, the Salar de Uyuni and more, in an easy-to-carry format. With a comprehensive index arranged by category and date, the e-book is easy to navigate, and filled with beautiful photos, amusing anecdotes, and detailed, well-researched descriptions of Bolivia's food, culture and history.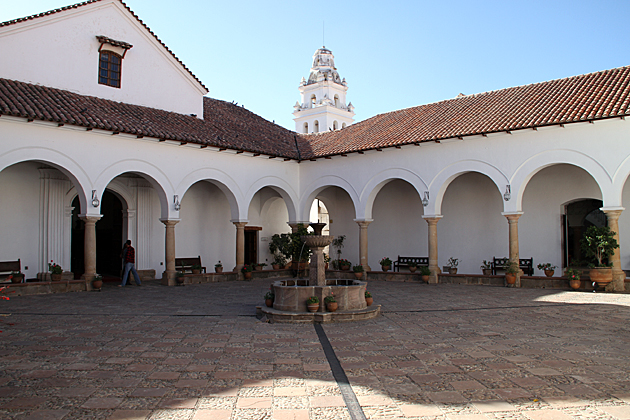 Most people don't realize that Sucre is technically the capital of Bolivia. La Paz has become the country's largest and most important city, but according to the Bolivian constitution, Sucre is still the official capital. And the Casa de la Libertad is the country's most historically significant building.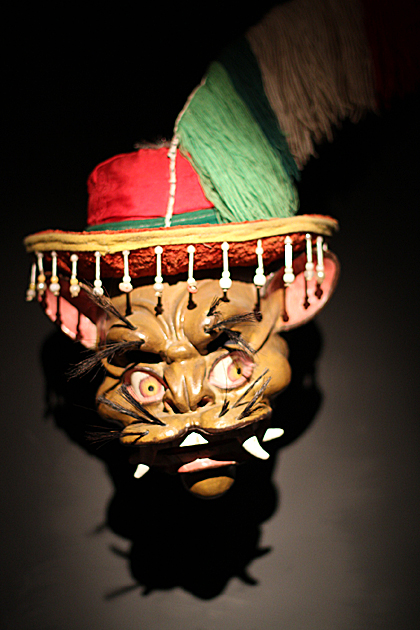 Masks are an essential part of Bolivian celebrations, allowing dancers to adopt the personalities which populate the country's myths and legends. Demons, dragons and angels join representations of real-world creatures like bears and beavers.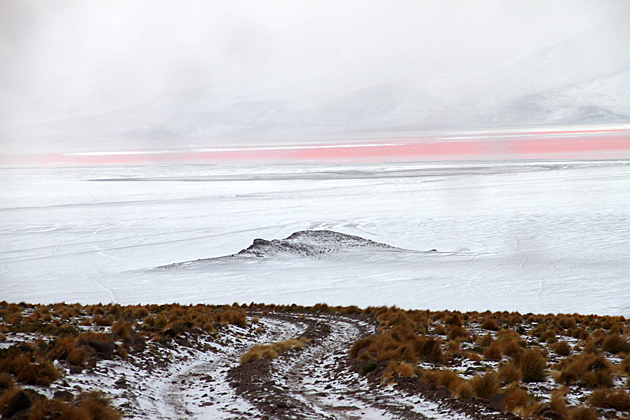 The refuge for the second night of our Uyuni trip was located high up in the Andes. It was cold. Regardless of my sleeping bag and fourteen layers of clothes, I laid awake half the night shivering and listening to the pattering sound of something against the roof. "Hail", I thought aloud. "Sand", came a voice from the other bed. Jürgen apparently wasn't sleeping either.
We were both wrong: it was snow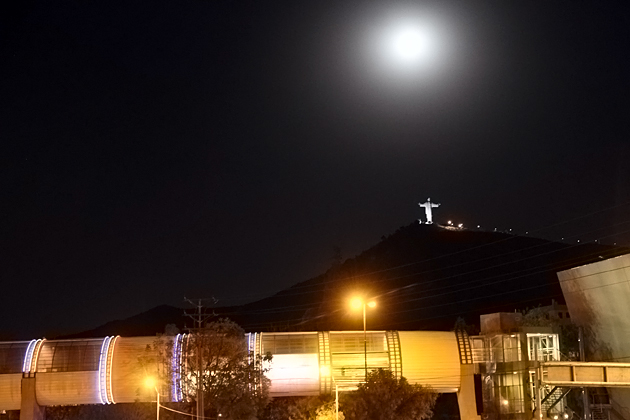 Cochabamba lays in the middle of Bolivia, both in terms of latitude and altitude. The biggest city of the country's extensive valley range, it boasts Bolivia's best climate and is known as its "breadbasket". Surrounded by mountains and in easy reach of national parks and the jungle, there are plenty of things to see. All of which makes the lack of tourism in Cochabamba nothing less than astounding.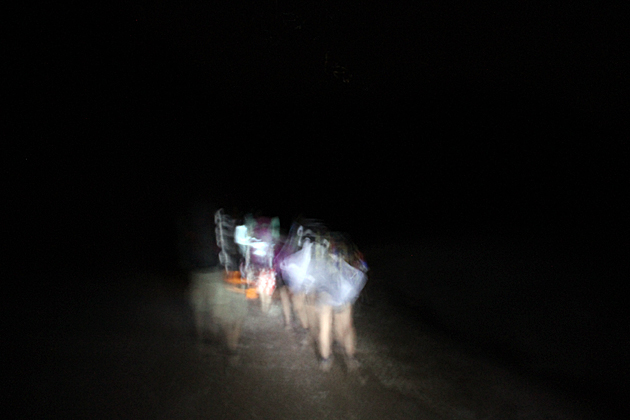 On the second day of our hike, we woke at sunrise with aching shoulders, backs and legs, but possessed by a strange energy. The Crater of Maragua was within sight, and the promise of restorative thermal baths at hike's end made us eager to get moving. But breakfast and packing up the campsite took longer than anticipated: a delay which would later haunt us…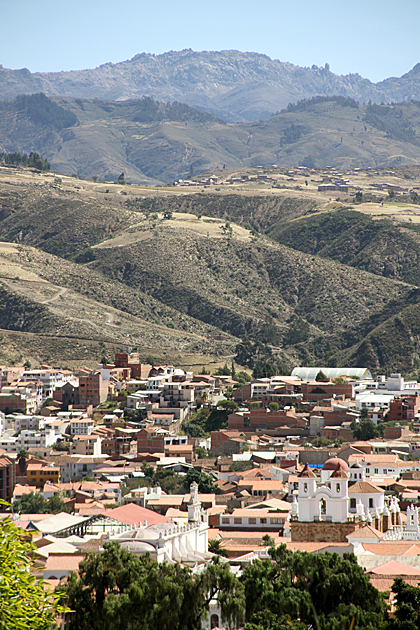 The best bird's-eye view of Bolivia's capital can be found at the top of the Recoleta hill. The climb is arduous, but worth the effort. At sunset, the "White City" is even more beautiful from above than from street-level. Just head due south from the city center. As long as you're going uphill, you're on the right path.