For 91 Days
we lived in Bolivia. From Sucre to La Paz, Copacabana to Cochabamba, we saw as much as three months would allow. We went on hikes through the highlands, went into the Salar of Uyuni, and discovered the fascinating history of Potosi, along with numerous other adventures. Start
at the beginning
of our journey, or
the end
. Visit the
comprehensive index
of everything we wrote about, or just check out a few posts, selected at random, below: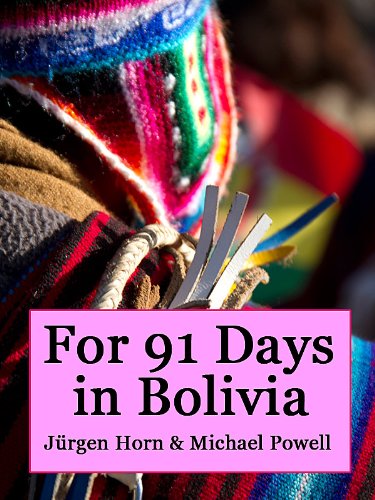 We've collected three months of our wild Bolivian experiences in an E-book, which you can download directly from us, or buy on Amazon for your e-reader. Get over two hundred full-color images, and all our articles from Sucre, La Paz, Potosí, Cochabamba, the Salar de Uyuni and more, in an easy-to-carry format. With a comprehensive index arranged by category and date, the e-book is easy to navigate, and filled with beautiful photos, amusing anecdotes, and detailed, well-researched descriptions of Bolivia's food, culture and history.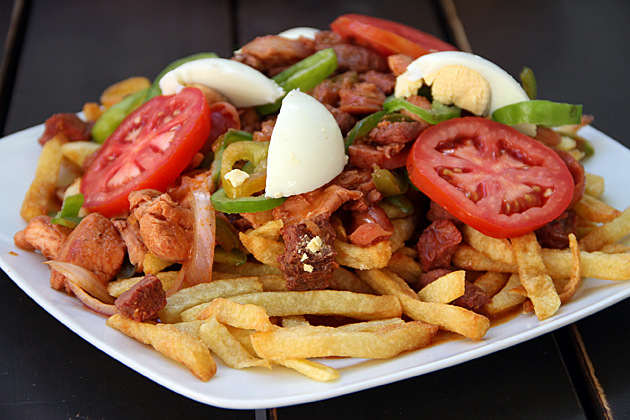 Bolivia's various regions each have their own typical dishes, and one of the most famous in Sucre is the Pique a lo Macho. My stomach groans just thinking about it.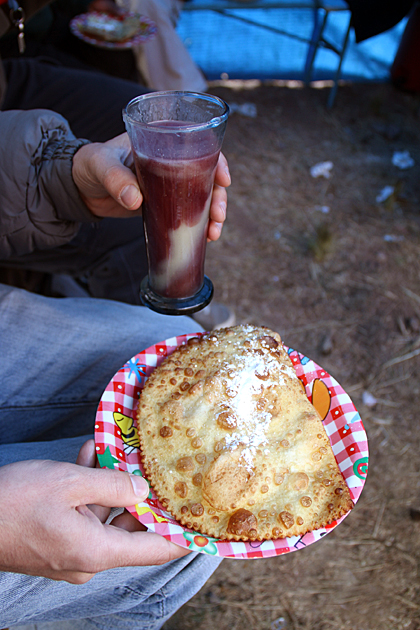 One of the most popular Bolivian drinks is api morado, usually referred to as just "api". Made from purple maize, cinnamon, water and sugar, the beverage is colorful, heavy and delicious. And it makes for a hearty breakfast, especially when accompanied with fritters (buñuelos).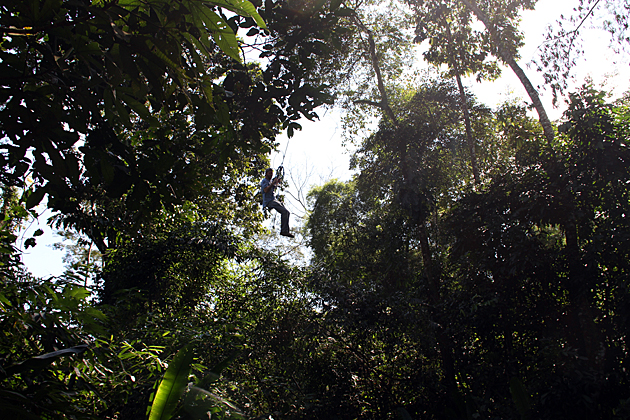 La Jungla park in Chipiriri is 30 minutes by taxi from Villa Tunari. It's an odd enterprise; privately funded and operated by members of the community to take advantage of tourism to the Chapare region. The park is a giant jungle gym, in a more literal sense than usual. With a number of swings and playground constructions for children, and more intense offerings for adults, it's a fun place to spend a couple hours.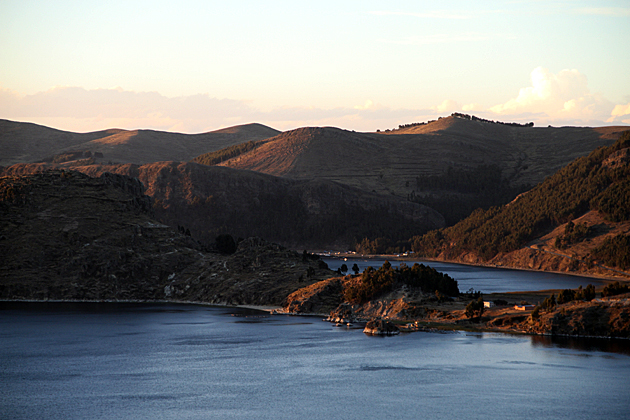 The hill at the northern end of Copacabana is called the Calvario, or Station of the Cross. The trail, leading past fourteen crosses, takes about thirty minutes to ascend, and at the top, you're rewarded with a great view of the city behind you and Lake Titicaca, stretching out endlessly in front.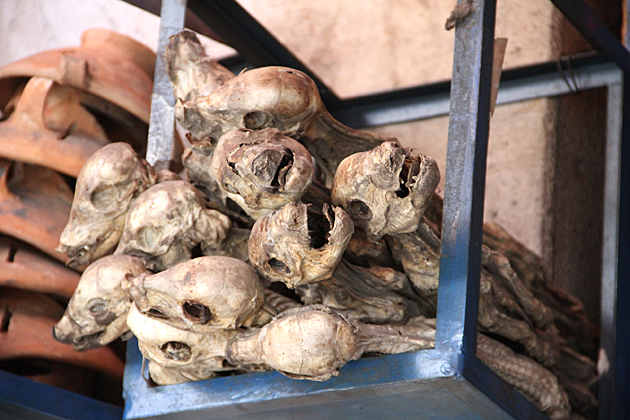 One of the more famous areas in La Paz is the Mercado de Hechecería, or The Witches' Market, found on Calle Santa Cruz and Linares, near the Iglesia de San Francisco. Here, shops and street vendors sell totems, trinkets and talismans, meant to appease the gods of sun and earth. The sheer number of shops speaks to the stubborn persistence of a religion the Catholics weren't able to uproot, despite their best, bloody efforts.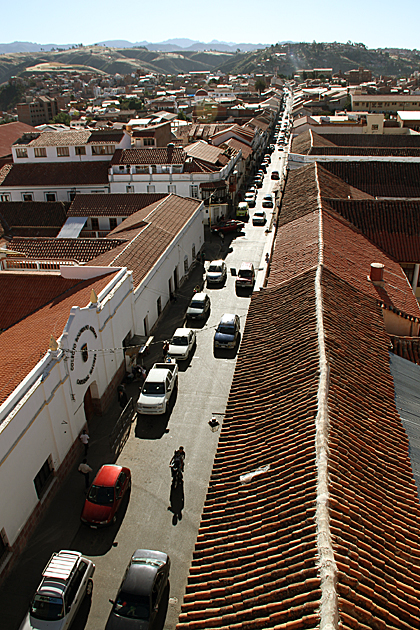 Before arriving in Sucre, I really didn't know what to expect! My knowledge of the city and country were near zero, so I've been spending a lot of times in the streets to educate myself. I hope you enjoy this set of pictures, which represent my first impressions of this incredible place.