For 91 Days
we lived in Bolivia. From Sucre to La Paz, Copacabana to Cochabamba, we saw as much as three months would allow. We went on hikes through the highlands, went into the Salar of Uyuni, and discovered the fascinating history of Potosi, along with numerous other adventures. Start
at the beginning
of our journey, or
the end
. Visit the
comprehensive index
of everything we wrote about, or just check out a few posts, selected at random, below: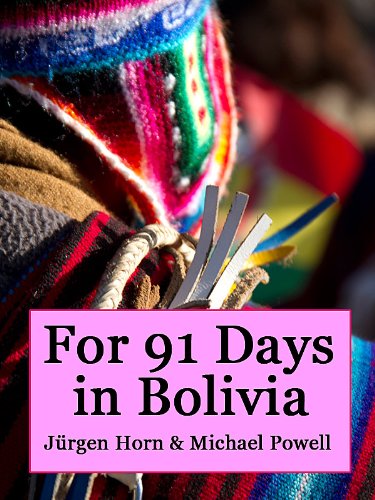 We've collected three months of our wild Bolivian experiences in an E-book, which you can download directly from us, or buy on Amazon for your e-reader. Get over two hundred full-color images, and all our articles from Sucre, La Paz, Potosí, Cochabamba, the Salar de Uyuni and more, in an easy-to-carry format. With a comprehensive index arranged by category and date, the e-book is easy to navigate, and filled with beautiful photos, amusing anecdotes, and detailed, well-researched descriptions of Bolivia's food, culture and history.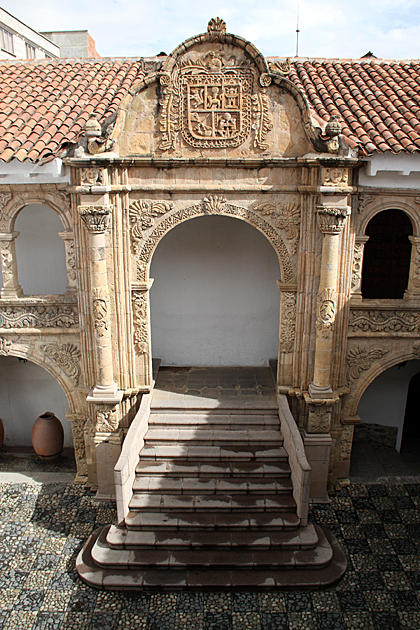 La Paz has a number of intriguing museums, including one dedicated to the unfairly maligned coca leaf, and another which takes a look at the War of the Pacific, when Bolivia lost its ocean access to Chile. Though we're normally big on museums, we were constantly distracted by the bustling street markets, and never made it to most of La Paz's. But we dared not skip out on the Museo de Etnografía y Folklore, near Plaza Murillo.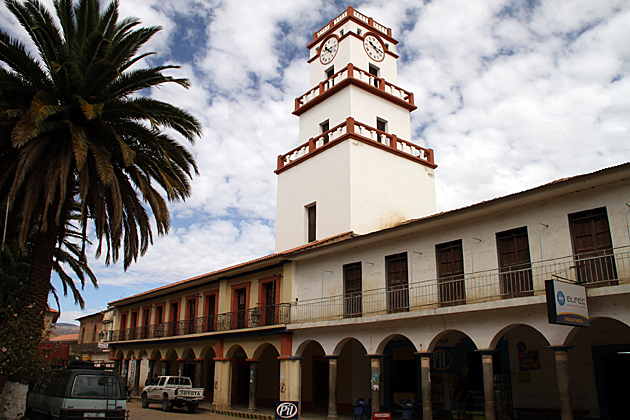 The charming village of Tarata makes a perfect day trip from Cochabamba. It's a quick 45-minute trip in a minibus, which costs just five Bolivianos, or about $0.70. Only about 8000 people live in Tarata, but this town boasts a disproportionate amount of importance in Bolivia's history.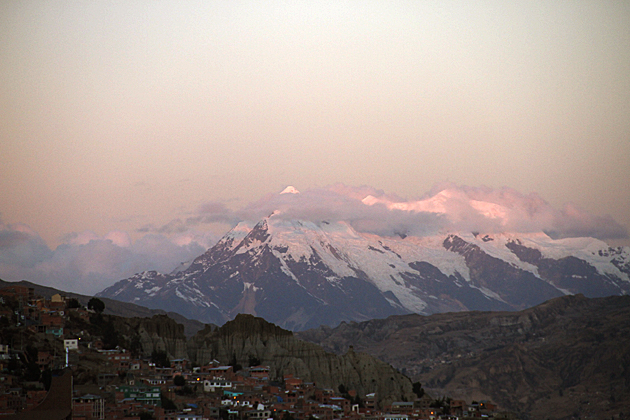 I don't know how many pictures I took during our weeks in La Paz... and I don't want to count, because the total would probably freak me out. Just from our apartment window, I must have snapped over a hundred! But I've gone through them all, and picked out some of the great images that didn't make it into other posts. I think it's safe to say, La Paz was one of the most photogenic cities I've ever seen.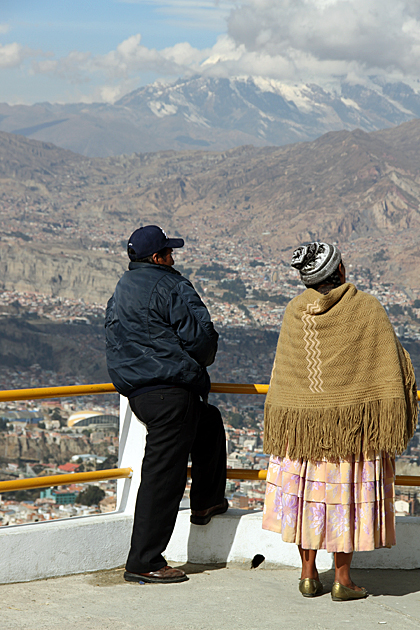 "Why are we walking?! There are buses which go up to Killi Killi". Aw man, don't be a such a wimp, Jürgen! We need the exercise. And it's not even all that high.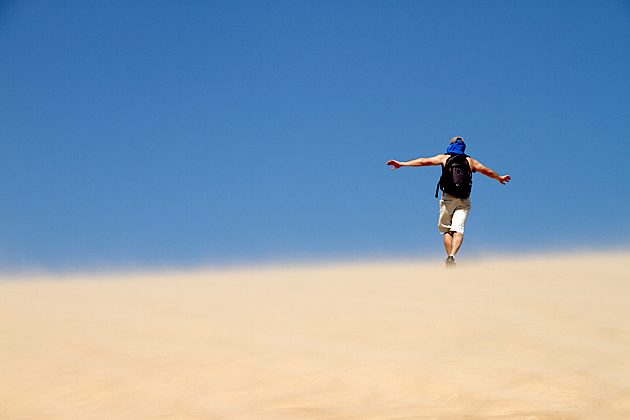 Santa Cruz is in Bolivia's Amazonian Basin, surrounded by jungles, with the hot, humid climate of a rain forest. So the existence of a massive field of sand dunes just sixteen kilometers south of the city is a geological marvel. On our very last day in Bolivia, we visited Las Lomas de Arena, declared a National Park in 1990.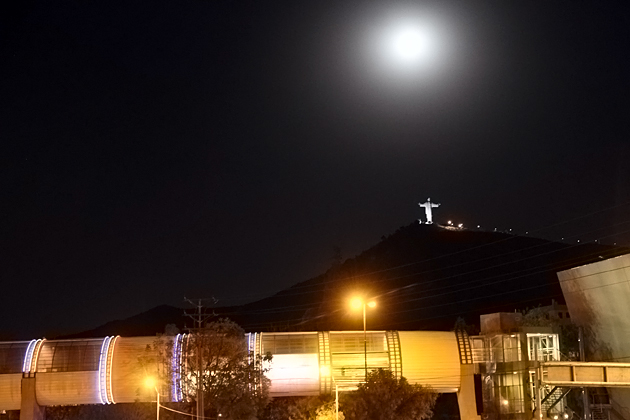 Cochabamba lays in the middle of Bolivia, both in terms of latitude and altitude. The biggest city of the country's extensive valley range, it boasts Bolivia's best climate and is known as its "breadbasket". Surrounded by mountains and in easy reach of national parks and the jungle, there are plenty of things to see. All of which makes the lack of tourism in Cochabamba nothing less than astounding.