For 91 Days
we lived in Bolivia. From Sucre to La Paz, Copacabana to Cochabamba, we saw as much as three months would allow. We went on hikes through the highlands, went into the Salar of Uyuni, and discovered the fascinating history of Potosi, along with numerous other adventures. Start
at the beginning
of our journey, or
the end
. Visit the
comprehensive index
of everything we wrote about, or just check out a few posts, selected at random, below: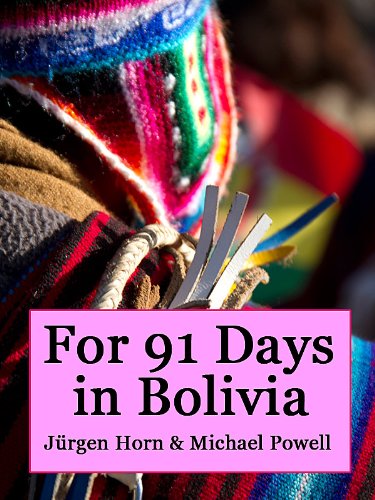 We've collected three months of our wild Bolivian experiences in an E-book, which you can download directly from us, or buy on Amazon for your e-reader. Get over two hundred full-color images, and all our articles from Sucre, La Paz, Potosí, Cochabamba, the Salar de Uyuni and more, in an easy-to-carry format. With a comprehensive index arranged by category and date, the e-book is easy to navigate, and filled with beautiful photos, amusing anecdotes, and detailed, well-researched descriptions of Bolivia's food, culture and history.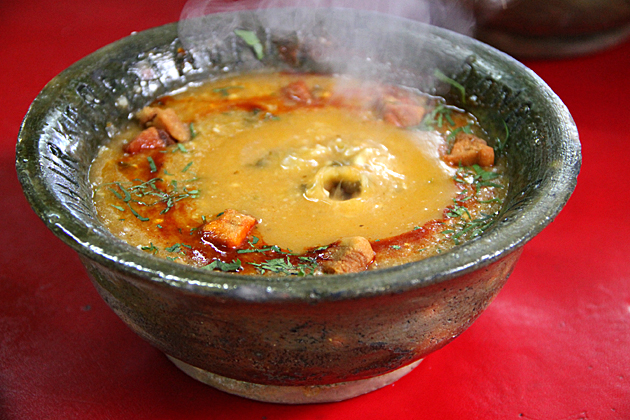 Henry, the guide for our 3-day hike around Sucre, was originally from Potosí. We told him that we had plans to visit his hometown, and he enthusiastically rattled off a number of recommendations. Churches, neighborhoods, shops… "But no matter what", he said, suddenly turning serious, "make sure to get a bowl of k'alaphurka".
We were speaking Spanish, and I'd had a few beers. I could have sworn he said Cara Puta. "Really, Henry? You want me to go into a restaurant and order a steaming hot bowl of "Whore's Face"?!"
American Visa is one of the very few Bolivian novels to have ever been translated into English. A darkly humorous tale of crime and murder set in La Paz, it tells the story of Mario Alvarez's increasingly desperate attempts to get a visa to visit his son in the USA. The picture it paints of La Paz is colorful and gritty, filled with thieves, transvestites and prostitutes.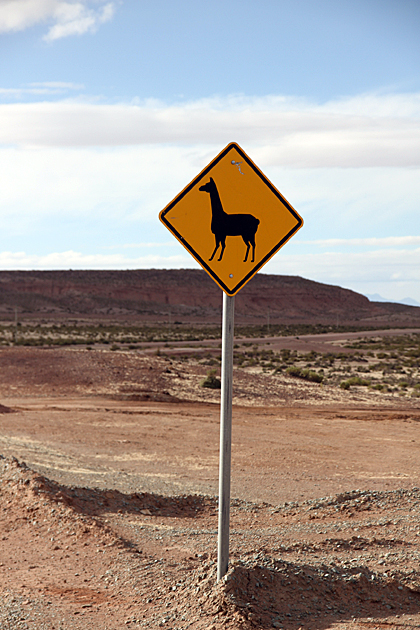 After surviving the morning blizzard in the mountains, we emerged intact onto the dusty plains south of Uyuni. This was the last portion of a long, three-day journey which had offered some of the most incredible nature I've ever been exposed to. Salt flats, semi-active volcanoes, deserts, lagoons, and more. But there was still a bit more to be astounded by.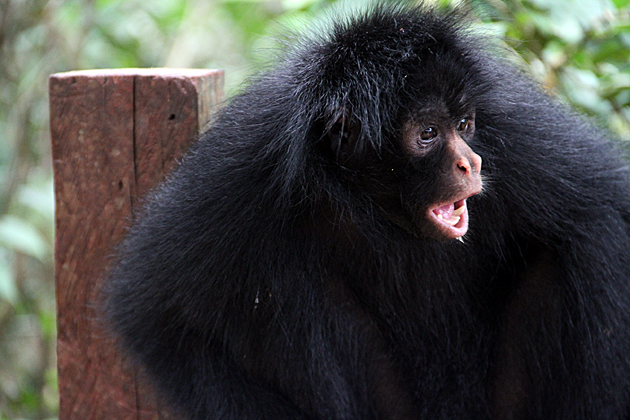 The biggest tourist draw in Villa Tunari is Parque Machía, just across the river from the village. The park is home to a non-profit organization called Inti Wara Yassi, dedicated to caring for sick or previously captive animals. Our visit was a bizarre experience, as interesting as it was troubling, and has become a constant topic of conversation between me and Juergen. Rehabilitating wild animals is usually an inarguably noble endeavor. But with Inti Wara Yassi, we're not so sure.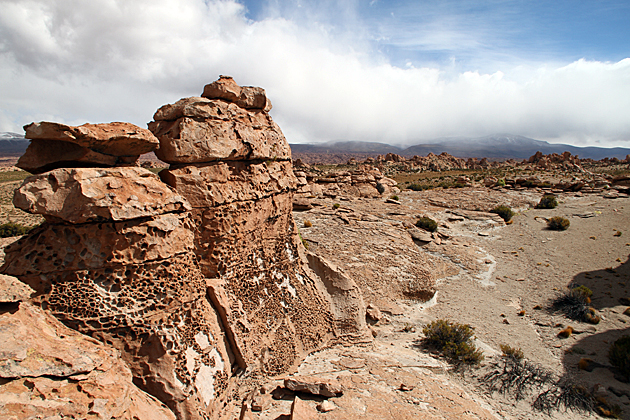 Most of our first month in Bolivia was spent in the gorgeous capital of Sucre, so our opinion of the country may change. We've seen a lot of the altiplano, the high plains of the Andes which stretch along the country's western extreme: Sucre, Potosí, Uyuni, La Paz. It's hard to believe how quickly our time is passing by… it will be interesting to see how our perception of the country changes in the next couple months.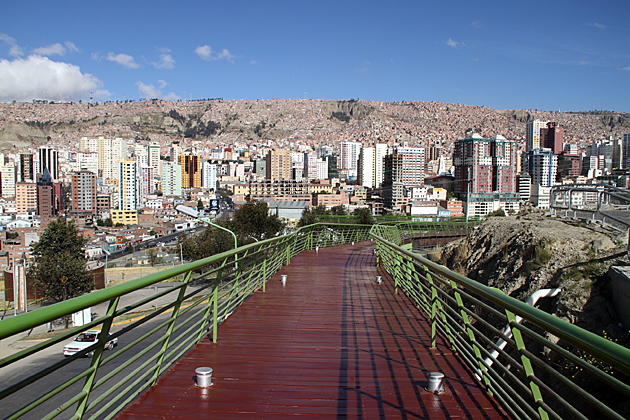 Basically, any spot in La Paz can be used a makeshift viewing point. Just raise your eyes off the ground and there's the massive Illimani Mountain towering over the southeast. Looking up towards the west provides a view of El Alto, Bolivia's fastest growing city, stretching haphazardly across the cliff. And if you drive into El Alto, the panorama of the city below is unmatched. Though La Paz itself can be grimy, polluted and uninspiring from an architectural standpoint, I doubt any other city in the world provides as many incredible picture-taking opportunities.