For 91 Days
we lived in Bolivia. From Sucre to La Paz, Copacabana to Cochabamba, we saw as much as three months would allow. We went on hikes through the highlands, went into the Salar of Uyuni, and discovered the fascinating history of Potosi, along with numerous other adventures. Start
at the beginning
of our journey, or
the end
. Visit the
comprehensive index
of everything we wrote about, or just check out a few posts, selected at random, below: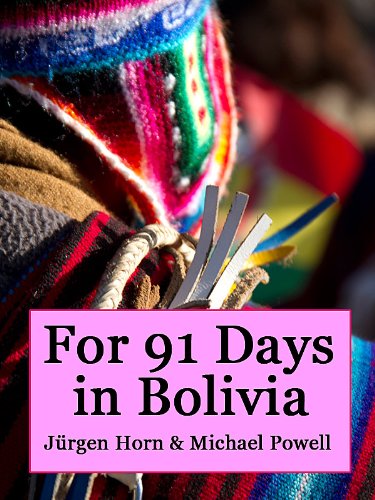 We've collected three months of our wild Bolivian experiences in an E-book, which you can download directly from us, or buy on Amazon for your e-reader. Get over two hundred full-color images, and all our articles from Sucre, La Paz, Potosí, Cochabamba, the Salar de Uyuni and more, in an easy-to-carry format. With a comprehensive index arranged by category and date, the e-book is easy to navigate, and filled with beautiful photos, amusing anecdotes, and detailed, well-researched descriptions of Bolivia's food, culture and history.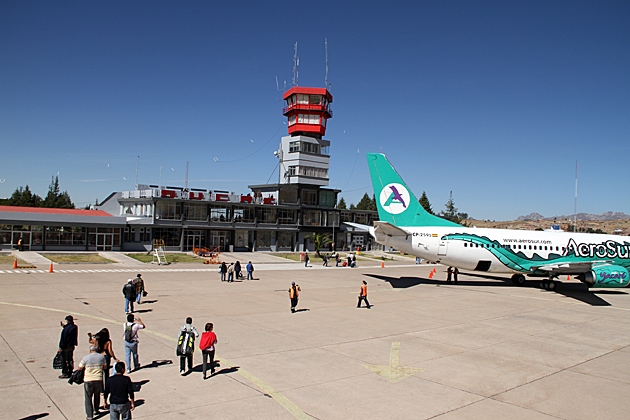 In May 2011, Aerosur brought us from Buenos Aires to our new home in Sucre, Bolivia. The "white city" is heralded as the country's most beautiful, and would be our base of operations for the next three months as we explored Bolivia's nature, towns and landscapes, met its people, and learned about their customs and culture.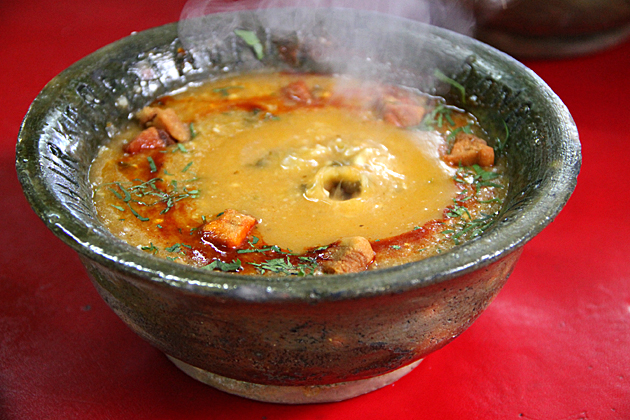 Henry, the guide for our 3-day hike around Sucre, was originally from Potosí. We told him that we had plans to visit his hometown, and he enthusiastically rattled off a number of recommendations. Churches, neighborhoods, shops… "But no matter what", he said, suddenly turning serious, "make sure to get a bowl of k'alaphurka".
We were speaking Spanish, and I'd had a few beers. I could have sworn he said Cara Puta. "Really, Henry? You want me to go into a restaurant and order a steaming hot bowl of "Whore's Face"?!"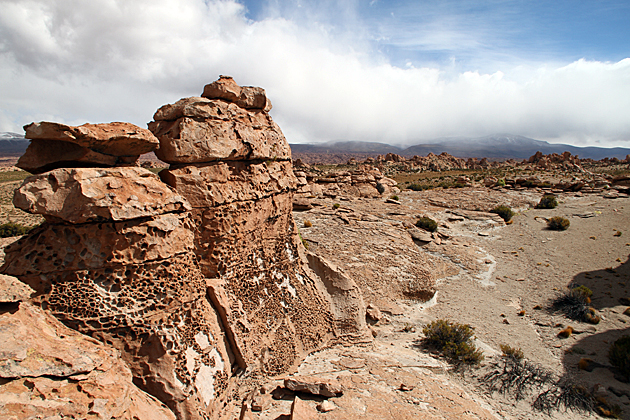 Most of our first month in Bolivia was spent in the gorgeous capital of Sucre, so our opinion of the country may change. We've seen a lot of the altiplano, the high plains of the Andes which stretch along the country's western extreme: Sucre, Potosí, Uyuni, La Paz. It's hard to believe how quickly our time is passing by… it will be interesting to see how our perception of the country changes in the next couple months.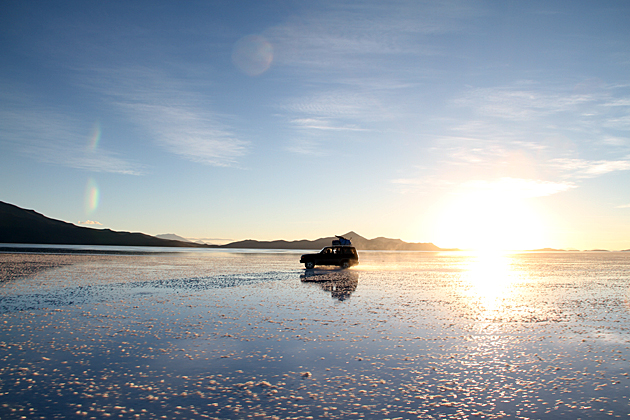 The Salar de Uyuni is the most bizarre landscape I've ever stepped foot on, wresting the title away from South Dakota's Badlands, which I visited when I was nine. (That's a long run, Badlands, nothing to hang your head about!) Absolutely level as far as the eye can see, the salt flat becomes one of the world's largest mirrors when covered with water, and serves as an important orientation point from space. But we were visiting during winter, when the ground is cracked and dry.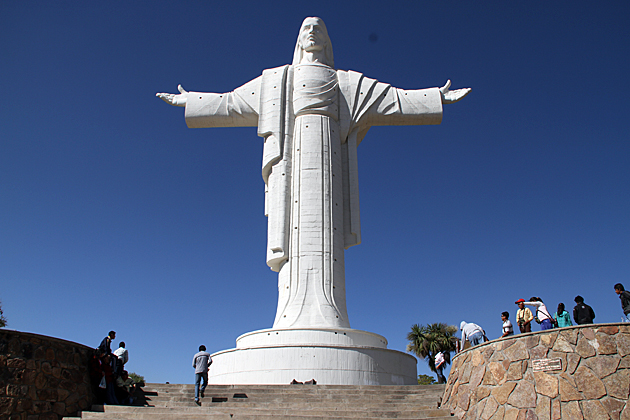 Completed in 1994 to commemorate the 1988 visit of Pope John Paul II, Cochabamba's mighty Christ towers over the city from the top of San Pedro hill. With his arms open toward the city, it seems as though Cochabamba is about to get a bear hug from the big guy. Rio's Jesus measures exactly 33 meters in height: one meter for each year of the savior's life. Cochabamba's is 33 meters and 20 centimeters, which locals attribute to the fact that Jesus lived for 33 years and a bit.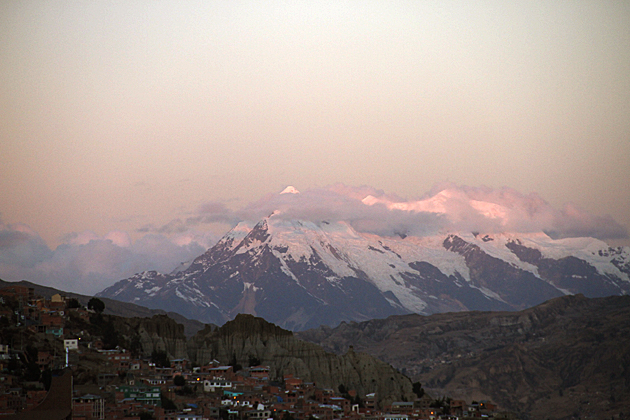 I don't know how many pictures I took during our weeks in La Paz… and I don't want to count, because the total would probably freak me out. Just from our apartment window, I must have snapped over a hundred! But I've gone through them all, and picked out some of the great images that didn't make it into other posts. I think it's safe to say, La Paz was one of the most photogenic cities I've ever seen.