For 91 Days
we lived in Bolivia. From Sucre to La Paz, Copacabana to Cochabamba, we saw as much as three months would allow. We went on hikes through the highlands, went into the Salar of Uyuni, and discovered the fascinating history of Potosi, along with numerous other adventures. Start
at the beginning
of our journey, or
the end
. Visit the
comprehensive index
of everything we wrote about, or just check out a few posts, selected at random, below: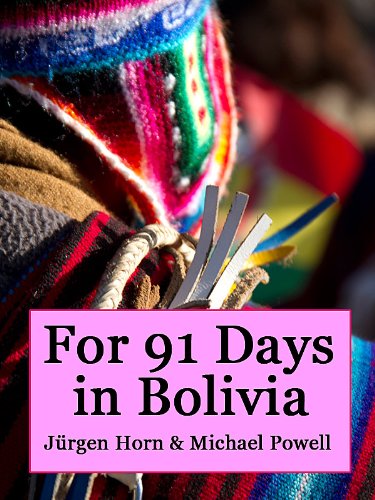 We've collected three months of our wild Bolivian experiences in an E-book, which you can download directly from us, or buy on Amazon for your e-reader. Get over two hundred full-color images, and all our articles from Sucre, La Paz, Potosí, Cochabamba, the Salar de Uyuni and more, in an easy-to-carry format. With a comprehensive index arranged by category and date, the e-book is easy to navigate, and filled with beautiful photos, amusing anecdotes, and detailed, well-researched descriptions of Bolivia's food, culture and history.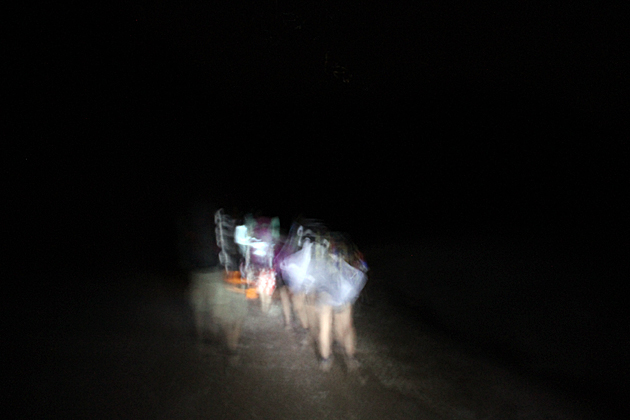 On the second day of our hike, we woke at sunrise with aching shoulders, backs and legs, but possessed by a strange energy. The Crater of Maragua was within sight, and the promise of restorative thermal baths at hike's end made us eager to get moving. But breakfast and packing up the campsite took longer than anticipated: a delay which would later haunt us...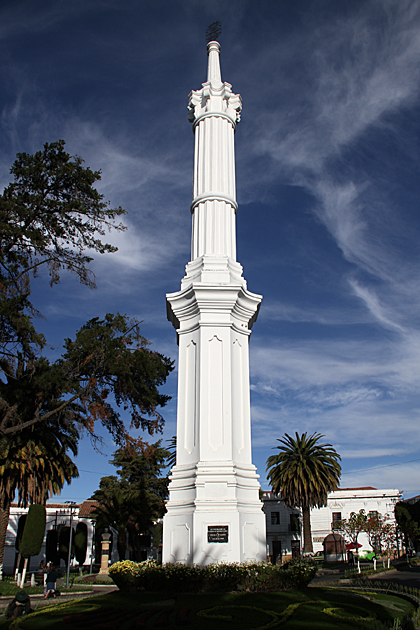 Sucre is known around Bolivia as the City with Four Names. From its indigenous roots, through the Spanish Empire and into its present-day name which honors a revolutionary hero, Sucre has always had a bit of an identity problem.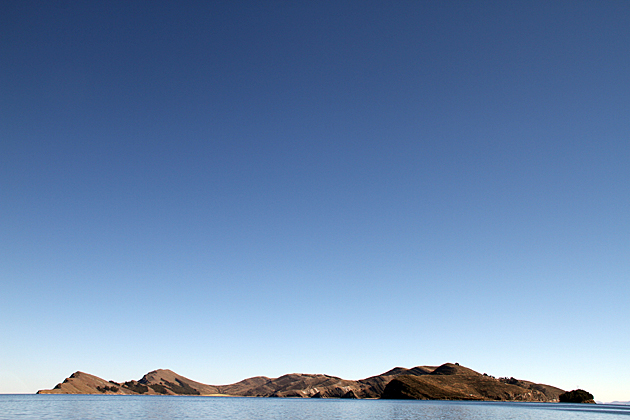 If you're going to call yourself "Island of the Sun", you had better be pretty awesome. Island of the Tick and Sock Isle, you guys can go ahead and suck: we're not expecting much from you. But an island named after the entity around which our world rotates, which provides warmth and life to everything on the planet? You had better be freaking amazing. And with some crazy Inca ruins, a central role in ancient mythology, and a gorgeous setting in the world's highest navigable lake, the Isla del Sol definitely delivers.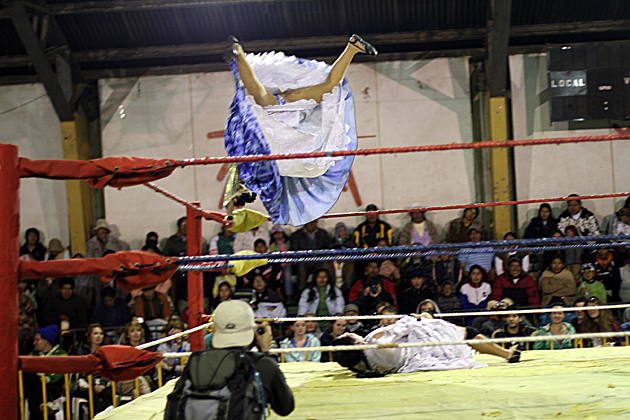 We recently attended the famous Lucha Libre at a sports facility in El Alto. Bolivians are wild for wrestling. Posters of famous American wrestlers are everywhere, and you can't go a block in La Paz without seeing seeing it on a curbside television set. Bolivia doesn't have a professional league on the same level as the USA's WWE, but El Alto's Sunday afternoon Lucha Libre makes a solid substitute.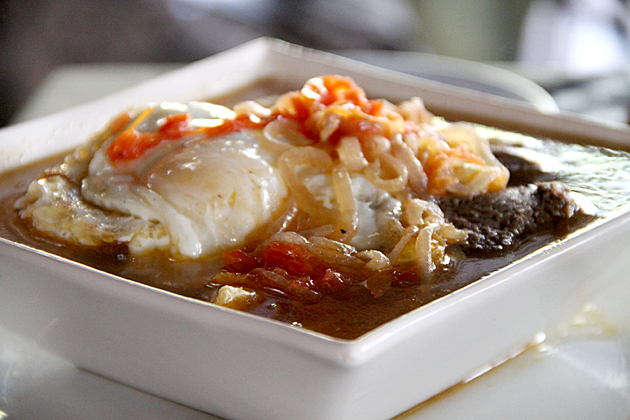 Eating in Bolivia has been a real test of intestinal fortitude. We've had a lot of incredible dishes, but our stomachs are unused to the style of food. Here are three other dishes which we've battled through during our time here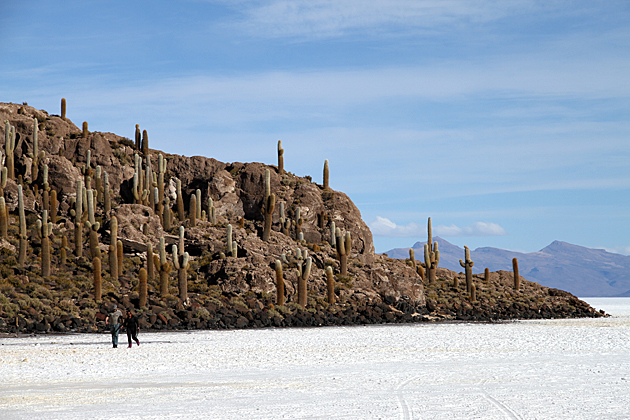 Also called the Isla del Pescado thanks to its fish-like profile, the island of Incahuasi is situated smack in the middle of the enormous Salar de Uyuni. We arrived there midway through the first day of our tour. Covered by millennial cacti and composed of coral, the island is a stunning reminder that the salt flats used to be part of a gigantic lake.