For 91 Days
we lived in Bolivia. From Sucre to La Paz, Copacabana to Cochabamba, we saw as much as three months would allow. We went on hikes through the highlands, went into the Salar of Uyuni, and discovered the fascinating history of Potosi, along with numerous other adventures. Start
at the beginning
of our journey, or
the end
. Visit the
comprehensive index
of everything we wrote about, or just check out a few posts, selected at random, below: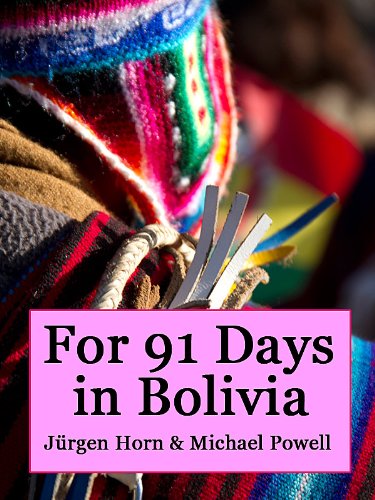 We've collected three months of our wild Bolivian experiences in an E-book, which you can download directly from us, or buy on Amazon for your e-reader. Get over two hundred full-color images, and all our articles from Sucre, La Paz, Potosí, Cochabamba, the Salar de Uyuni and more, in an easy-to-carry format. With a comprehensive index arranged by category and date, the e-book is easy to navigate, and filled with beautiful photos, amusing anecdotes, and detailed, well-researched descriptions of Bolivia's food, culture and history.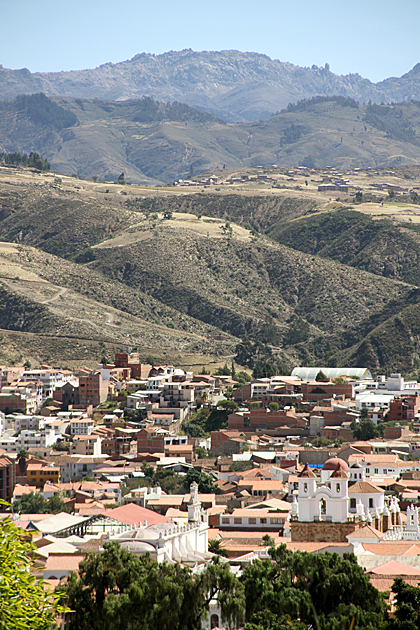 The best bird's-eye view of Bolivia's capital can be found at the top of the Recoleta hill. The climb is arduous, but worth the effort. At sunset, the "White City" is even more beautiful from above than from street-level. Just head due south from the city center. As long as you're going uphill, you're on the right path.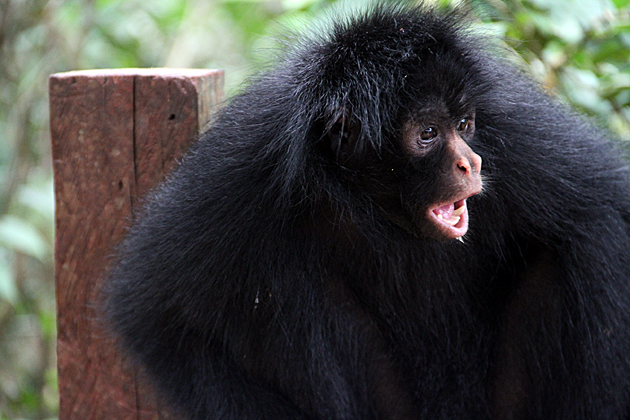 The biggest tourist draw in Villa Tunari is Parque Machía, just across the river from the village. The park is home to a non-profit organization called Inti Wara Yassi, dedicated to caring for sick or previously captive animals. Our visit was a bizarre experience, as interesting as it was troubling, and has become a constant topic of conversation between me and Juergen. Rehabilitating wild animals is usually an inarguably noble endeavor. But with Inti Wara Yassi, we're not so sure.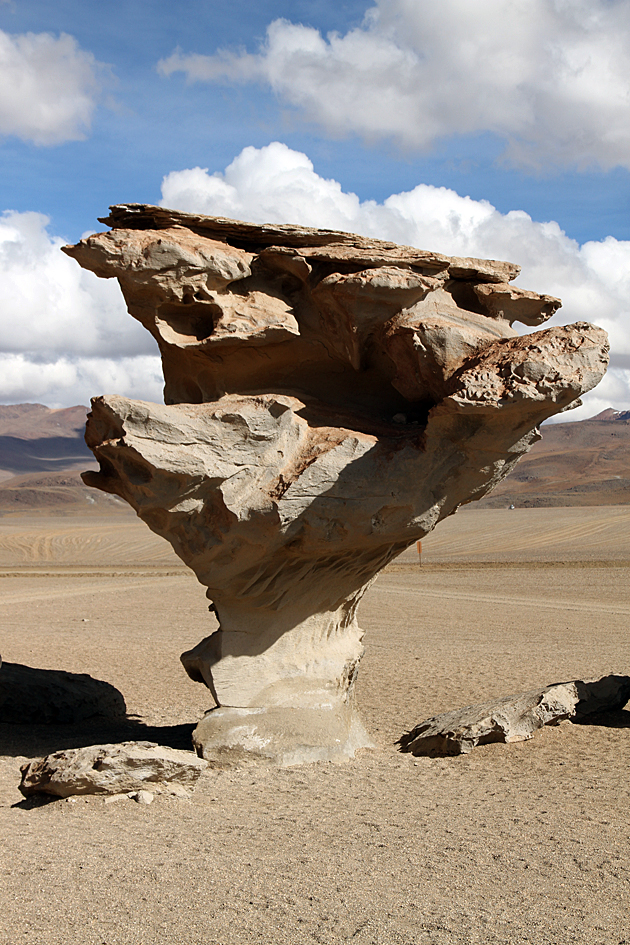 On the second morning of our trip from Uyuni, we awoke with sore backs and cold toes after having spent the night in a salt hotel. The place was built entirely from the stuff: salt tables, salt floors, salt walls. Instead of sleeping, I spent the night licking my bed. But we loaded our tired bodies dutifully into the jeep and, within no time, had reached the desert of Chiguana. Shrubs, sand and the occasional llama were our only companions as we cut southwest through one of Bolivia's most underdeveloped corners.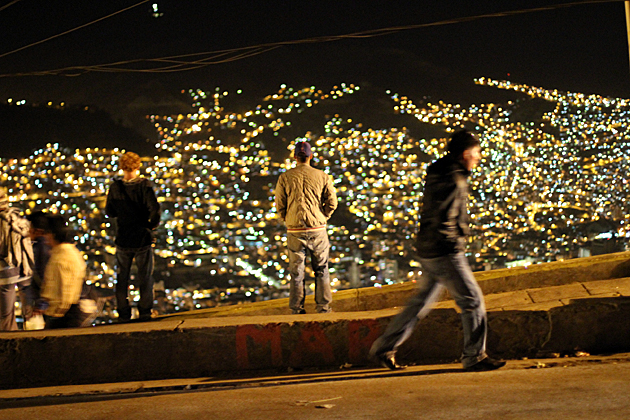 We're at the end of our three month stay in Bolivia: one of the most incredible periods in our lives. In the past 91 days, we've seen more amazing places and done more exciting things than I could ever have anticipated. It's been an experience that we'll never forget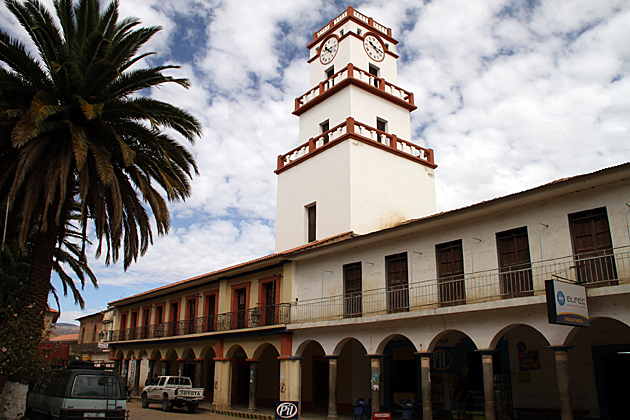 The charming village of Tarata makes a perfect day trip from Cochabamba. It's a quick 45-minute trip in a minibus, which costs just five Bolivianos, or about $0.70.
Only about 8000 people live in Tarata, but this town boasts a disproportionate amount of importance in Bolivia's history.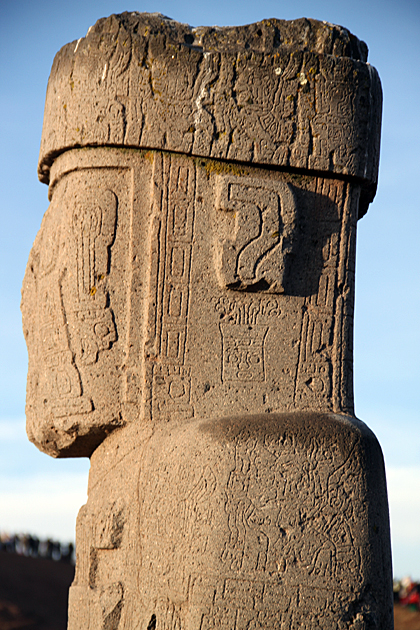 We've already written about the our visit to Tiwanaku for the Aymara New Year celebration. But we had so many pictures, we've had to split them up into two posts. Here's our second set of images from this amazing festival… including the sunrise, and the events which followed. Keep your eye out for Evo Morales: this is the second time we've been able to see Bolivia's president!