For 91 Days
we lived in Bolivia. From Sucre to La Paz, Copacabana to Cochabamba, we saw as much as three months would allow. We went on hikes through the highlands, went into the Salar of Uyuni, and discovered the fascinating history of Potosi, along with numerous other adventures. Start
at the beginning
of our journey, or
the end
. Visit the
comprehensive index
of everything we wrote about, or just check out a few posts, selected at random, below: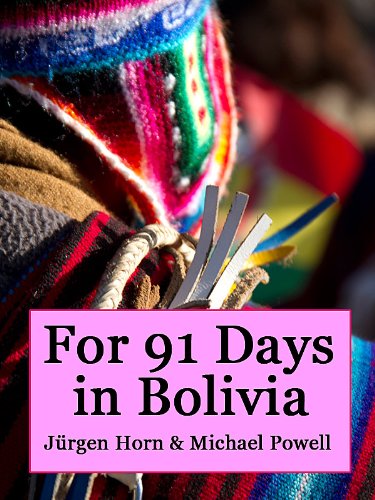 We've collected three months of our wild Bolivian experiences in an E-book, which you can download directly from us, or buy on Amazon for your e-reader. Get over two hundred full-color images, and all our articles from Sucre, La Paz, Potosí, Cochabamba, the Salar de Uyuni and more, in an easy-to-carry format. With a comprehensive index arranged by category and date, the e-book is easy to navigate, and filled with beautiful photos, amusing anecdotes, and detailed, well-researched descriptions of Bolivia's food, culture and history.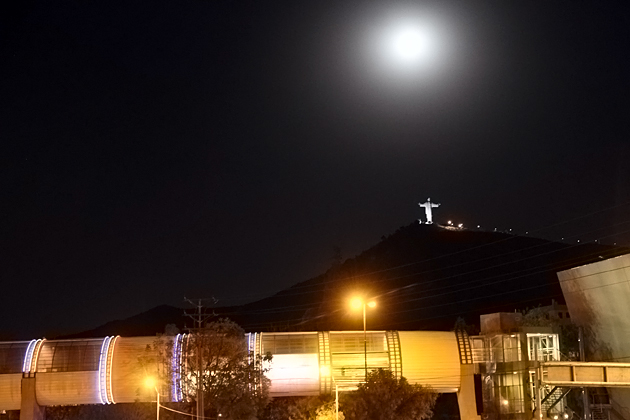 Cochabamba lays in the middle of Bolivia, both in terms of latitude and altitude. The biggest city of the country's extensive valley range, it boasts Bolivia's best climate and is known as its "breadbasket". Surrounded by mountains and in easy reach of national parks and the jungle, there are plenty of things to see. All of which makes the lack of tourism in Cochabamba nothing less than astounding.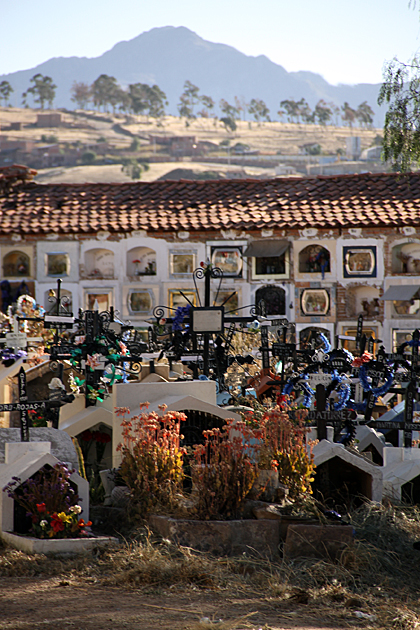 We were introduced to Sucre's general cemetery by Roger, a kid who works there as an informal guide, during a half-day tour of the city we wrote about earlier. The beauty of the cemetery surprised us, and we soon went back for more pictures and to explore at our own pace.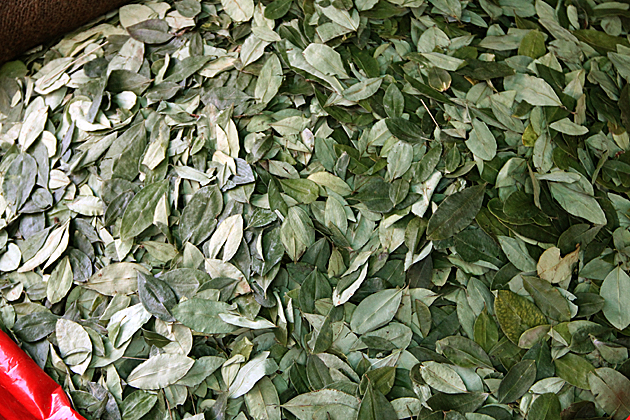 Consider a distinctly US American product. Let's say hot dogs, invented in 1870 on Coney Island and enjoyed in our great nation ever since. But in 2015, Korean scientists learn how to distill the noble hot dog into a lethal drug. Hotdogaine. International hot dog trafficking becomes a lucrative business and, over decades, people across Asia become addicted to hotdogaine, even while aw-shucks, overall-wearin' Americans continue to enjoy the hot dog in its "natural" form. You see where I'm going with this?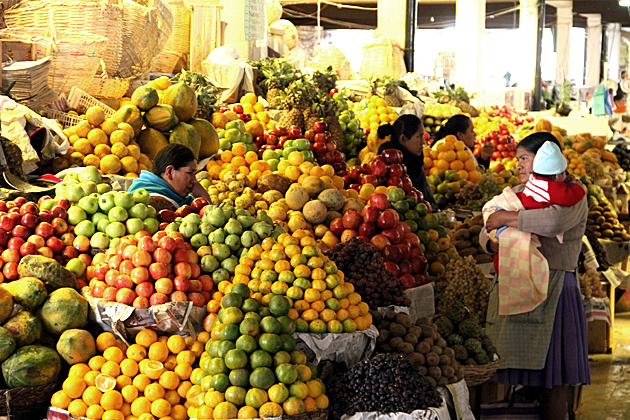 Tell you what. If you ever decide to go for the Guinness record of World's Biggest Fruit Salad, do your shopping at Sucre's Mercado Central. You'll find hundreds of thousands of women selling billions of fruits. I mean, even if every person in this city ate a dozen bananas, six apples and eighteen pounds of grapes each day, there'd still be a surplus. Never heard of supply and demand, people?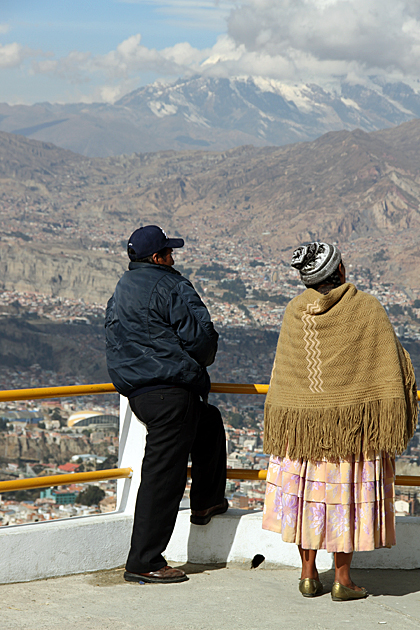 Two-thirds of the way up the hill which eventually ends in El Alto, you can find the viewing point Andina Jach'a Kollo. Just don't trust your map or taxi driver to get you there.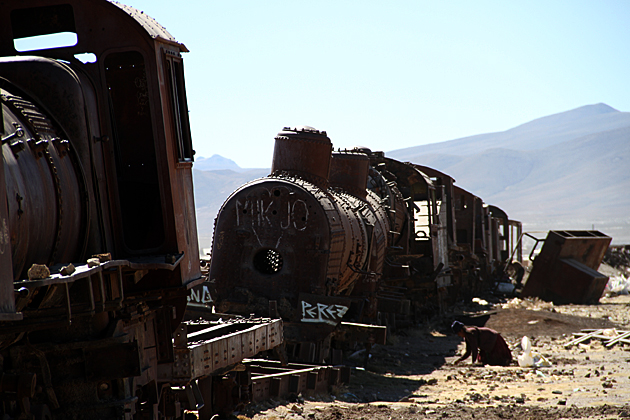 Desolate, dusty Uyuni in the sparsely populated southwest of Bolivia feels like a town abandoned to the march of history. Founded in 1889, it was once a bustling railway hub connecting Bolivia's mines with the world beyond the Pacific. But the mines eventually dried up, and the trains stopped running. Rather than decommissioning and selling them as scrap, depressed Uyuni left the useless locomotives to rot in a fascinating "train cemetery" just a few kilometers outside the city.