For 91 Days
we lived in Bolivia. From Sucre to La Paz, Copacabana to Cochabamba, we saw as much as three months would allow. We went on hikes through the highlands, went into the Salar of Uyuni, and discovered the fascinating history of Potosi, along with numerous other adventures. Start
at the beginning
of our journey, or
the end
. Visit the
comprehensive index
of everything we wrote about, or just check out a few posts, selected at random, below: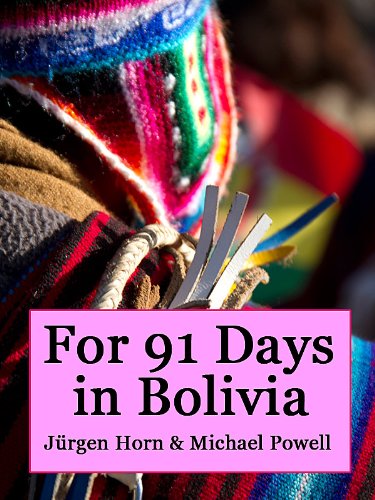 We've collected three months of our wild Bolivian experiences in an E-book, which you can download directly from us, or buy on Amazon for your e-reader. Get over two hundred full-color images, and all our articles from Sucre, La Paz, Potosí, Cochabamba, the Salar de Uyuni and more, in an easy-to-carry format. With a comprehensive index arranged by category and date, the e-book is easy to navigate, and filled with beautiful photos, amusing anecdotes, and detailed, well-researched descriptions of Bolivia's food, culture and history.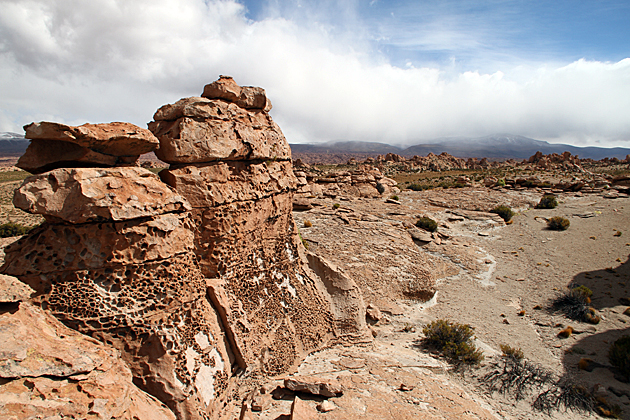 Most of our first month in Bolivia was spent in the gorgeous capital of Sucre, so our opinion of the country may change. We've seen a lot of the altiplano, the high plains of the Andes which stretch along the country's western extreme: Sucre, Potosí, Uyuni, La Paz. It's hard to believe how quickly our time is passing by... it will be interesting to see how our perception of the country changes in the next couple months.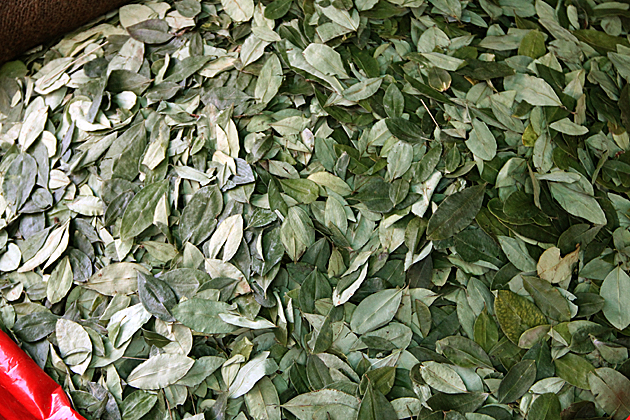 Consider a distinctly US American product. Let's say hot dogs, invented in 1870 on Coney Island and enjoyed in our great nation ever since. But in 2015, Korean scientists learn how to distill the noble hot dog into a lethal drug. Hotdogaine. International hot dog trafficking becomes a lucrative business and, over decades, people across Asia become addicted to hotdogaine, even while aw-shucks, overall-wearin' Americans continue to enjoy the hot dog in its "natural" form. You see where I'm going with this?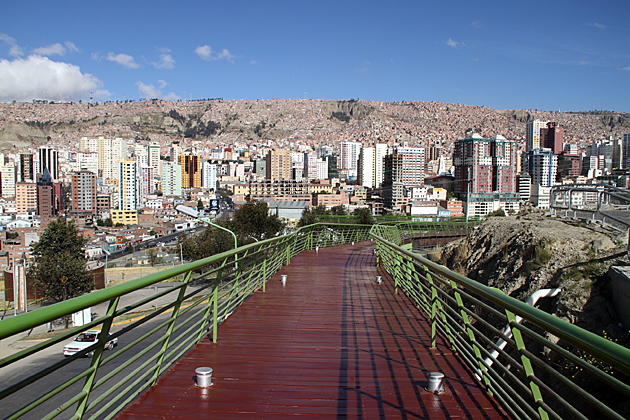 Basically, any spot in La Paz can be used a makeshift viewing point. Just raise your eyes off the ground and there's the massive Illimani Mountain towering over the southeast. Looking up towards the west provides a view of El Alto, Bolivia's fastest growing city, stretching haphazardly across the cliff. And if you drive into El Alto, the panorama of the city below is unmatched. Though La Paz itself can be grimy, polluted and uninspiring from an architectural standpoint, I doubt any other city in the world provides as many incredible picture-taking opportunities.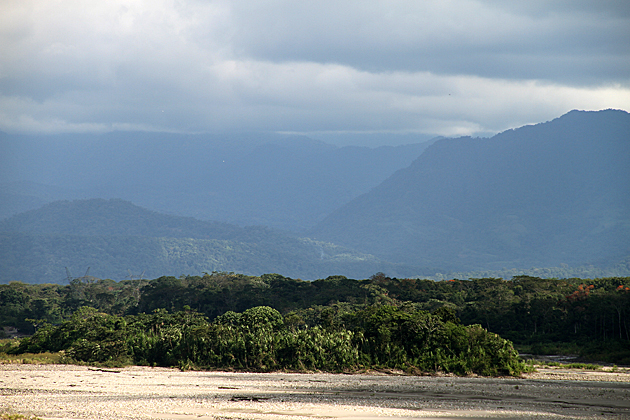 According to our original itinerary, we were to visit the jungles of Rurrenabaque after our stint in Cochabamba. But after looking at the map, we altered our plans and instead checked out the jungles of the Chapare province, much closer to Cochabamba and less frequented by tourists. The capital of Chapare is Villa Tunari.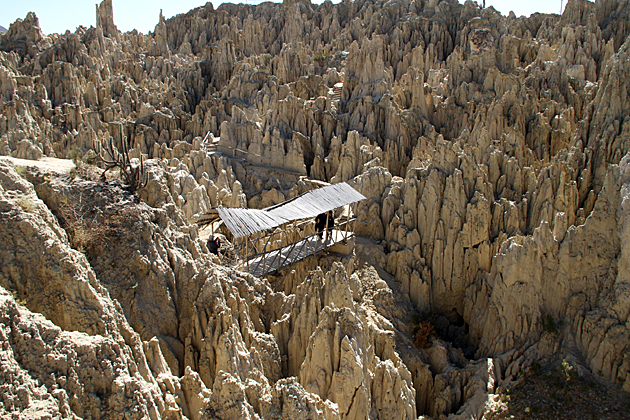 About 40 minutes south of La Paz, a bizarre landscape of eroded rock and clay takes shape. Known as the Valle de la Luna, the jagged hills and crags seem to belong in a science fiction film, and not so near a major city. A small park allows visitors to explore the area from within.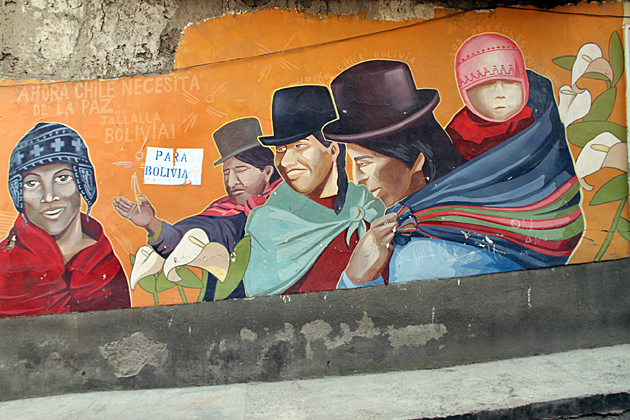 How do I know that La Paz is a real city? It's got a ton of awesome street art! Here are some of the fun stenciling and graffiti I captured during our weeks in La Paz. My favorite is the X-Ray Llama. Have you spotted other cool street art? Post a picture in the comments!