For 91 Days
we lived in Bolivia. From Sucre to La Paz, Copacabana to Cochabamba, we saw as much as three months would allow. We went on hikes through the highlands, went into the Salar of Uyuni, and discovered the fascinating history of Potosi, along with numerous other adventures. Start
at the beginning
of our journey, or
the end
. Visit the
comprehensive index
of everything we wrote about, or just check out a few posts, selected at random, below: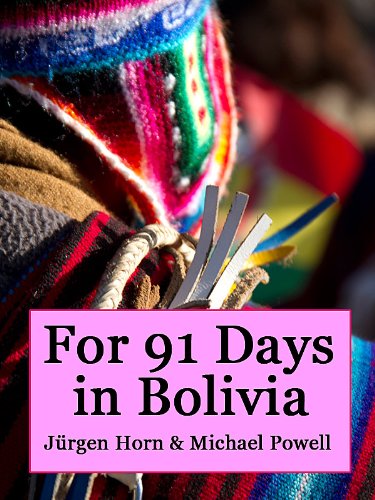 We've collected three months of our wild Bolivian experiences in an E-book, which you can download directly from us, or buy on Amazon for your e-reader. Get over two hundred full-color images, and all our articles from Sucre, La Paz, Potosí, Cochabamba, the Salar de Uyuni and more, in an easy-to-carry format. With a comprehensive index arranged by category and date, the e-book is easy to navigate, and filled with beautiful photos, amusing anecdotes, and detailed, well-researched descriptions of Bolivia's food, culture and history.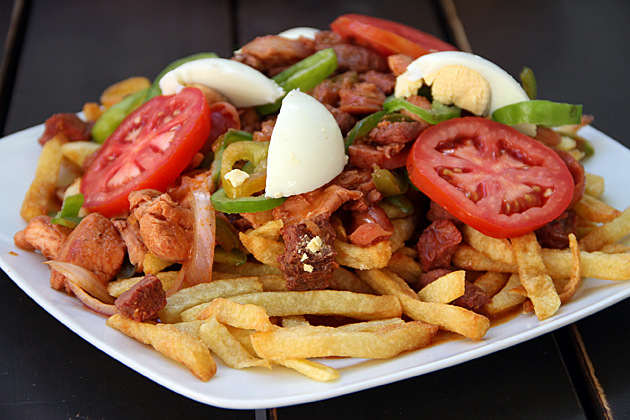 Bolivia's various regions each have their own typical dishes, and one of the most famous in Sucre is the Pique a lo Macho. My stomach groans just thinking about it.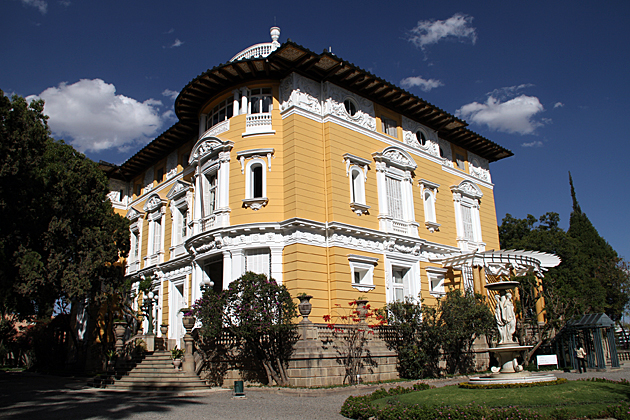 Cochabamba, with its wide streets and western-style restaurants, feels like a city awash in money. Although that's not the case at all, at least one spot in town does exude wealth and genteel living: the palace of Simon I. Patiño, alternately known as the Tin Baron, or The Andean Rockefeller.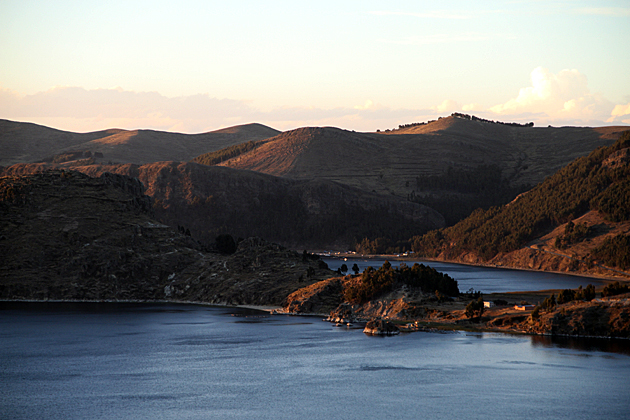 The hill at the northern end of Copacabana is called the Calvario, or Station of the Cross. The trail, leading past fourteen crosses, takes about thirty minutes to ascend, and at the top, you're rewarded with a great view of the city behind you and Lake Titicaca, stretching out endlessly in front.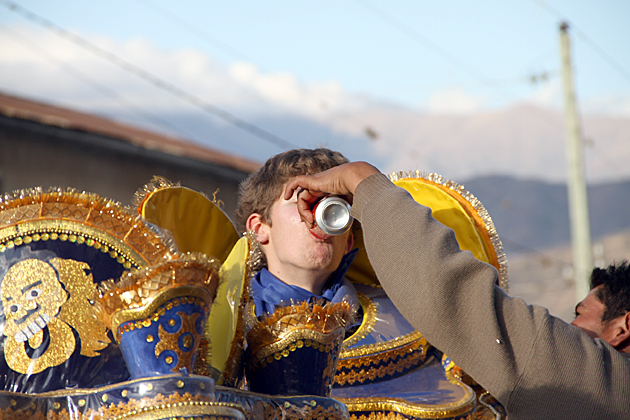 After a restless night, Jürgen and I were back in the main plaza at 7am of Saturday, July 16th, watching cholitas in glittering dresses and politely declining offers of cerveza from marching band members who clearly hadn't stopped imbibing all night. The party had never paused — of this, I'm sure. I had laid in bed, eyes wide open, listening to it rage the entire night.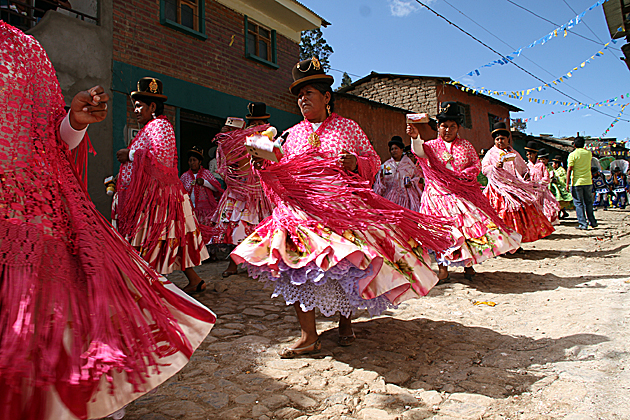 When we were invited by the Castellón family of Cochabamba to attend a festival in Independencia as their guests, we didn't hesitate to accept. Independencia is a small, remote mountain village of just over two thousand people, and the festival sounded like a blast. The whole town and every neighboring community would be turning out for four days of partying. How could we say no?
Heralded as Bolivia's best museum, the Casa de la Moneda offers a fascinating look back at a time when Potosí was the center of the Spanish Empire's wealth. This mammoth building in the center of the city was the Royal Mint, pressing silver extracted from the Cerro Rico into coins and medallions.