For 91 Days
we lived in Bolivia. From Sucre to La Paz, Copacabana to Cochabamba, we saw as much as three months would allow. We went on hikes through the highlands, went into the Salar of Uyuni, and discovered the fascinating history of Potosi, along with numerous other adventures. Start
at the beginning
of our journey, or
the end
. Visit the
comprehensive index
of everything we wrote about, or just check out a few posts, selected at random, below: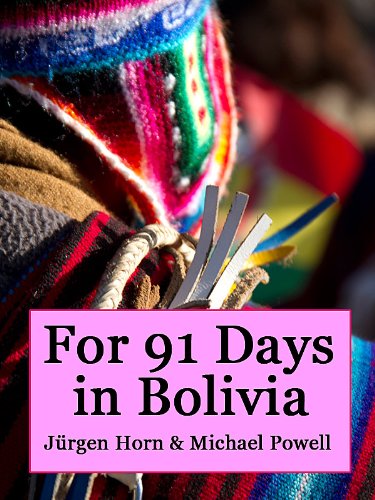 We've collected three months of our wild Bolivian experiences in an E-book, which you can download directly from us, or buy on Amazon for your e-reader. Get over two hundred full-color images, and all our articles from Sucre, La Paz, Potosí, Cochabamba, the Salar de Uyuni and more, in an easy-to-carry format. With a comprehensive index arranged by category and date, the e-book is easy to navigate, and filled with beautiful photos, amusing anecdotes, and detailed, well-researched descriptions of Bolivia's food, culture and history.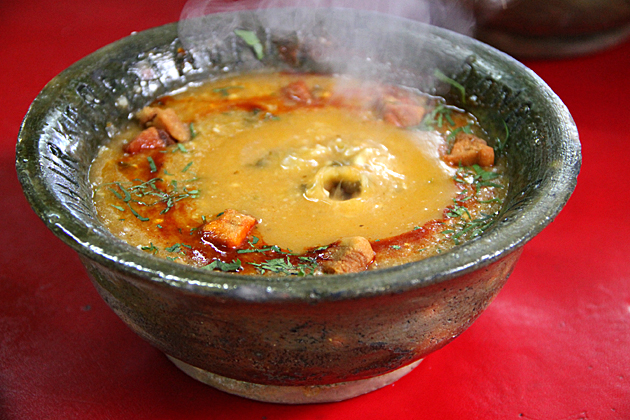 Henry, the guide for our 3-day hike around Sucre, was originally from Potosí. We told him that we had plans to visit his hometown, and he enthusiastically rattled off a number of recommendations. Churches, neighborhoods, shops... "But no matter what", he said, suddenly turning serious, "make sure to get a bowl of k'alaphurka". We were speaking Spanish, and I'd had a few beers. I could have sworn he said Cara Puta. "Really, Henry? You want me to go into a restaurant and order a steaming hot bowl of "Whore's Face"?!"
We expected to have an incredible time in Potosí, and the highest city in the world didn't disappoint. Potosí has a rich history, still evident in its plentiful churches, but today is awash in poverty. The massive Cerro Rico casts a shadow both literally and figuratively over the city; the deaths of millions of indigenous workers has left a wound in Potosí's psyche which will never scab over. Here are our final visual impressions of this amazing city.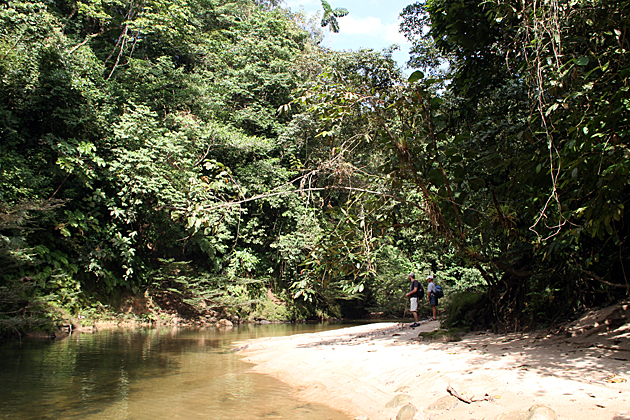 On our second full day in Villa Tunari, we struck out into the rainforests north of the village, under the supervision of José, a great guide with twenty years of experience in the region. A six-hour hike along rivers which left our shoes soaked, legs pockmarked by the itchy bites of vicious flies and minds scarred by our first encounter with quicksand. It was a blast.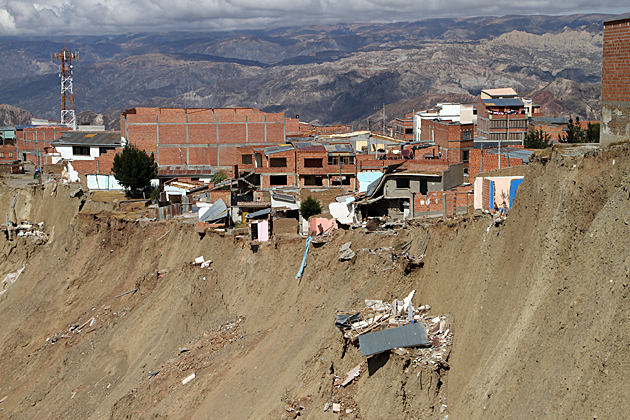 In March of 2011, while we were in Buenos Aires, we read about a mega-landslide in La Paz, which destroyed 400 homes and displaced 5000 people. But we didn't pay attention to the name of the neighborhood. So when we decided on a whim to explore Pampahasi, found high on the eastern side of La Paz, we were stunned to find a road that simply dropped off into nothingness. Houses ripped into two and a vast cliff of mud and sand dropping precipitously to the field below.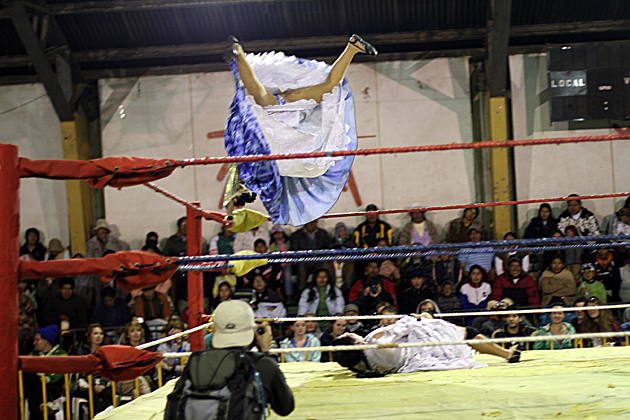 We recently attended the famous Lucha Libre at a sports facility in El Alto. Bolivians are wild for wrestling. Posters of famous American wrestlers are everywhere, and you can't go a block in La Paz without seeing seeing it on a curbside television set. Bolivia doesn't have a professional league on the same level as the USA's WWE, but El Alto's Sunday afternoon Lucha Libre makes a solid substitute.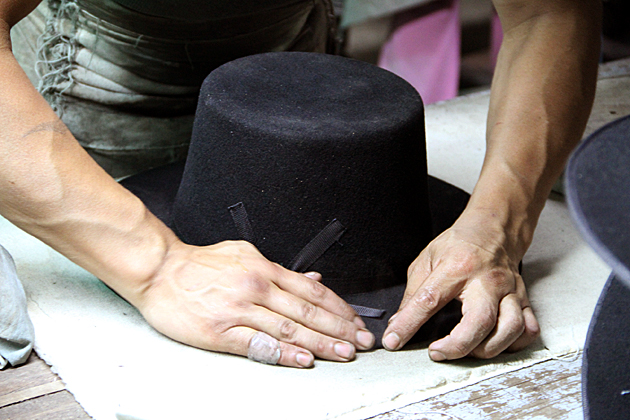 It's no secret that Bolivians love their hats. Especially among campesinos, a smart hat is an essential part of the wardrobe, and every region in the country has a particular style. Decorated, thin black caps covering the ears for the Tarabuqueños, round bowler hats for the people in Sucre, shallow pale-colored hats for those from Tarjia.