For 91 Days
we lived in Bolivia. From Sucre to La Paz, Copacabana to Cochabamba, we saw as much as three months would allow. We went on hikes through the highlands, went into the Salar of Uyuni, and discovered the fascinating history of Potosi, along with numerous other adventures. Start
at the beginning
of our journey, or
the end
. Visit the
comprehensive index
of everything we wrote about, or just check out a few posts, selected at random, below: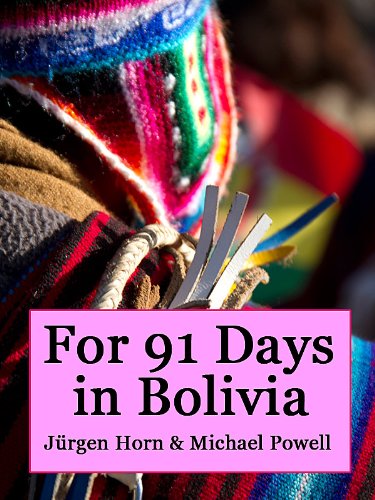 We've collected three months of our wild Bolivian experiences in an E-book, which you can download directly from us, or buy on Amazon for your e-reader. Get over two hundred full-color images, and all our articles from Sucre, La Paz, Potosí, Cochabamba, the Salar de Uyuni and more, in an easy-to-carry format. With a comprehensive index arranged by category and date, the e-book is easy to navigate, and filled with beautiful photos, amusing anecdotes, and detailed, well-researched descriptions of Bolivia's food, culture and history.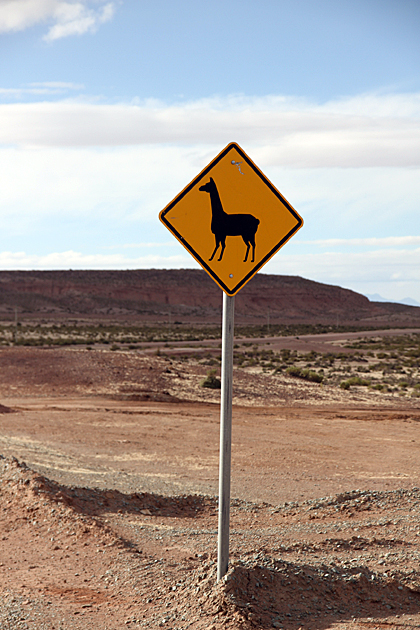 After surviving the morning blizzard in the mountains, we emerged intact onto the dusty plains south of Uyuni. This was the last portion of a long, three-day journey which had offered some of the most incredible nature I've ever been exposed to. Salt flats, semi-active volcanoes, deserts, lagoons, and more. But there was still a bit more to be astounded by.
Cochabamba is perhaps most well-known around the world for its water protests of 2000, which shut down the city for days. The "Water Wars" pitted farmers and the working poor against a government-backed multinational consortium, who had taken control of the city's water supply. Cochabamba's struggle was unusually successful, and has become an inspiration for those who rail against against corporate greed and injustice.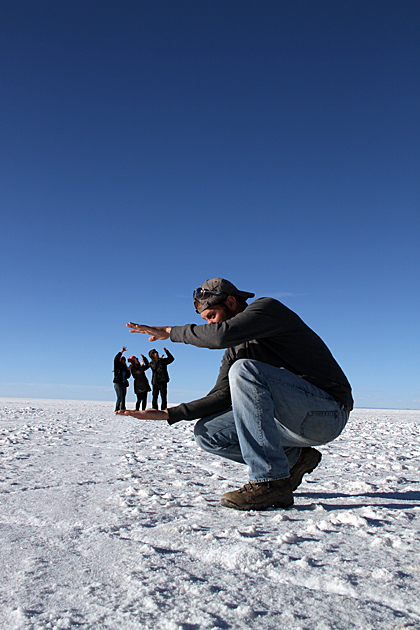 A geological marvel, the Salar de Uyuni is one of the most perfectly flat areas on earth. There aren't hills, bumps, shadows, vegetation or depressions of any sort, and given the lack of visual reference points in such an immense area, one's sense of perspective is bound to become skewed.
We expected to have an incredible time in Potosí, and the highest city in the world didn't disappoint. Potosí has a rich history, still evident in its plentiful churches, but today is awash in poverty. The massive Cerro Rico casts a shadow both literally and figuratively over the city; the deaths of millions of indigenous workers has left a wound in Potosí's psyche which will never scab over. Here are our final visual impressions of this amazing city.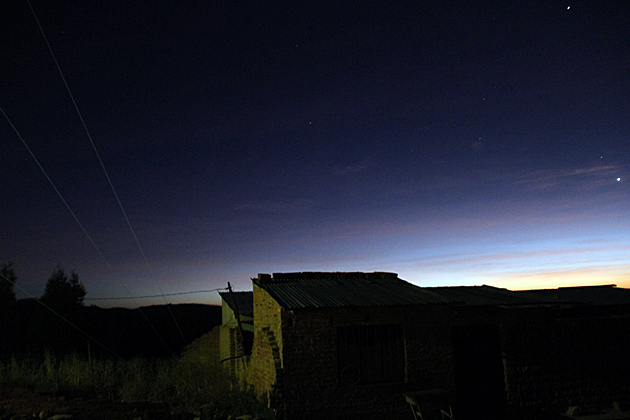 This past weekend, Jürgen and I embarked on a three-day hike offered by Condor Trekkers: a relatively new, non-profit tour operator in Sucre. Starting at 5am on Saturday morning, our hike led us into the heart of the Andes, along the Inca Trail, into the Maragua Crater, past dinosaur footprints, through waterfalls, into the houses of Quechua-speaking campesinos, and over mountains, before depositing us into steaming hot thermal baths. Three days of spectacular scenery, unexpected adventure, sore shoulders, and starrier night skies than I've ever seen.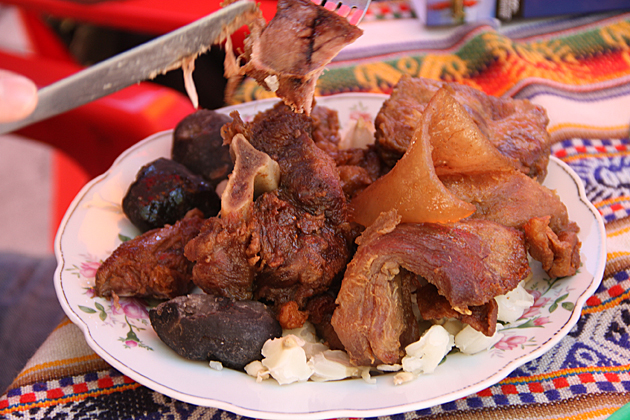 Living in Bolivia was an experience in healthy eating. I don't think I've ever consumed as many fresh fruits and vegetables as during our time there. And it's all so affordable. You can buy a papaya the size of a toddler for less than a dollar. Of course, not every Bolivian specialty is healthy. Here are some of the more hearty dishes we enjoyed