For 91 Days
we lived in Bolivia. From Sucre to La Paz, Copacabana to Cochabamba, we saw as much as three months would allow. We went on hikes through the highlands, went into the Salar of Uyuni, and discovered the fascinating history of Potosi, along with numerous other adventures. Start
at the beginning
of our journey, or
the end
. Visit the
comprehensive index
of everything we wrote about, or just check out a few posts, selected at random, below: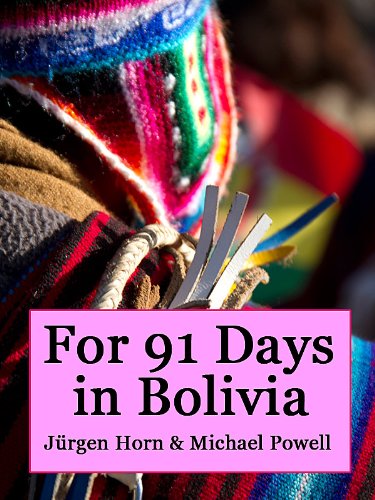 We've collected three months of our wild Bolivian experiences in an E-book, which you can download directly from us, or buy on Amazon for your e-reader. Get over two hundred full-color images, and all our articles from Sucre, La Paz, Potosí, Cochabamba, the Salar de Uyuni and more, in an easy-to-carry format. With a comprehensive index arranged by category and date, the e-book is easy to navigate, and filled with beautiful photos, amusing anecdotes, and detailed, well-researched descriptions of Bolivia's food, culture and history.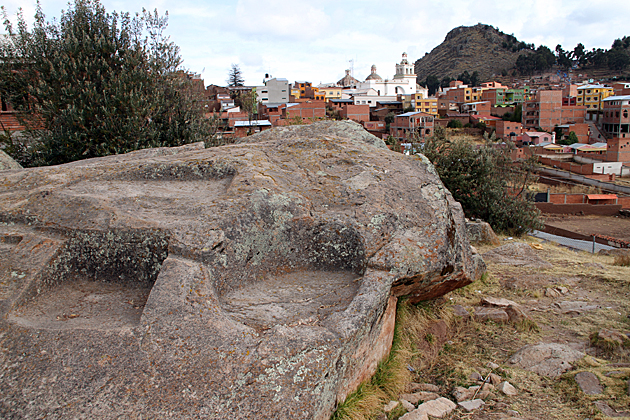 Though we didn't enjoy our time in the city of Copacabana, there were plenty of interesting things to see in the immediate area. This was a place of extreme importance for the Inca Empire and pre-Inca tribes, and a number of centuries-old ruins still exist today.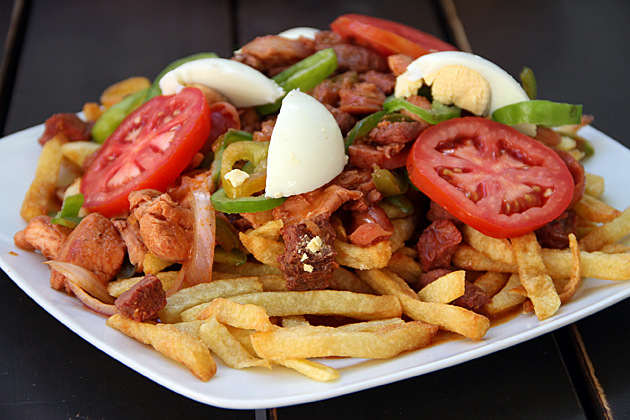 Bolivia's various regions each have their own typical dishes, and one of the most famous in Sucre is the Pique a lo Macho. My stomach groans just thinking about it.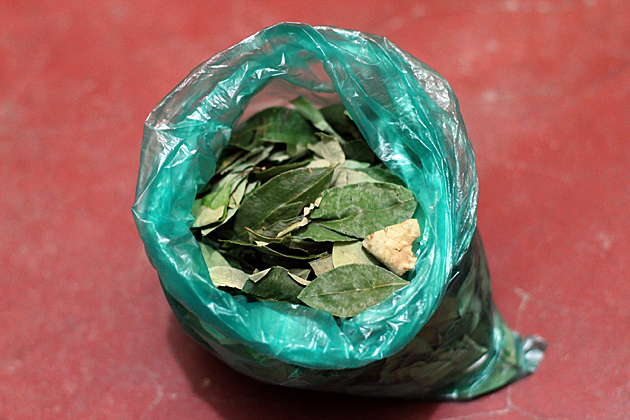 While "chewing" is the popular term for it, the leaves should never actually be munched upon. Instead, they should be placed one-by-one into the cheek, forming a small saliva-generating ball which you just leave there. Because the stems of the leaves can hurt the inside of your cheek, you should remove them first. Some remove the stems by sliding the leaves between their two front teeth, while others use a lick-fold-tear method.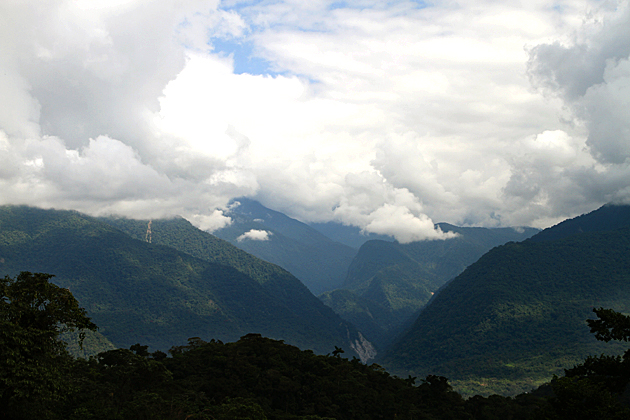 We had such a great time during our first hike with José, that we immediately scheduled another: this time through the Parque Nacional Carrasco. Carrasco is one of the most ecologically diverse areas in Bolivia, with a total size of about 2400 square miles. 5000 plant species have been recorded here, including over 200 types of orchids, and the park is home to rare animals like the Andean Spectacled Bear, the taruca (North Andean Deer), the jaguar, and the Andean Cat.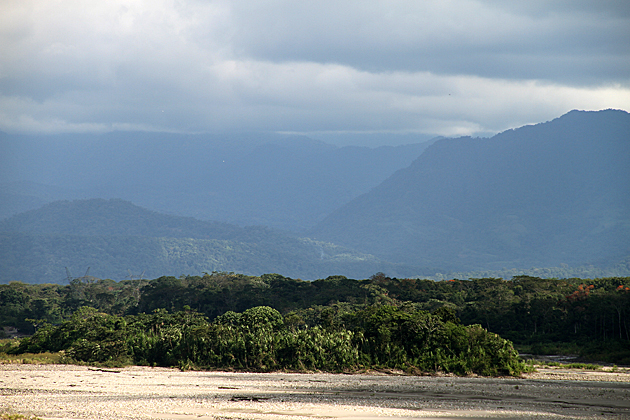 According to our original itinerary, we were to visit the jungles of Rurrenabaque after our stint in Cochabamba. But after looking at the map, we altered our plans and instead checked out the jungles of the Chapare province, much closer to Cochabamba and less frequented by tourists. The capital of Chapare is Villa Tunari.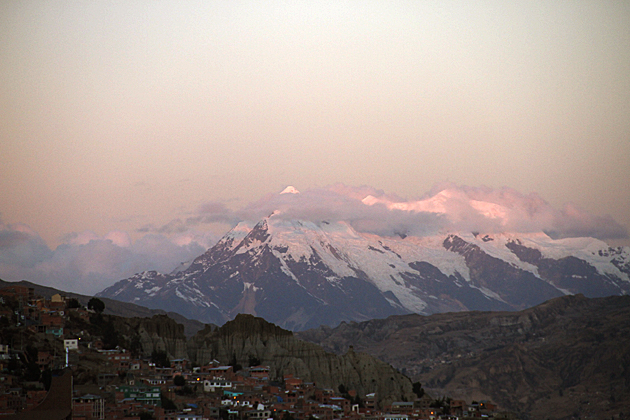 I don't know how many pictures I took during our weeks in La Paz… and I don't want to count, because the total would probably freak me out. Just from our apartment window, I must have snapped over a hundred! But I've gone through them all, and picked out some of the great images that didn't make it into other posts. I think it's safe to say, La Paz was one of the most photogenic cities I've ever seen.