For 91 Days
we lived in Bolivia. From Sucre to La Paz, Copacabana to Cochabamba, we saw as much as three months would allow. We went on hikes through the highlands, went into the Salar of Uyuni, and discovered the fascinating history of Potosi, along with numerous other adventures. Start
at the beginning
of our journey, or
the end
. Visit the
comprehensive index
of everything we wrote about, or just check out a few posts, selected at random, below: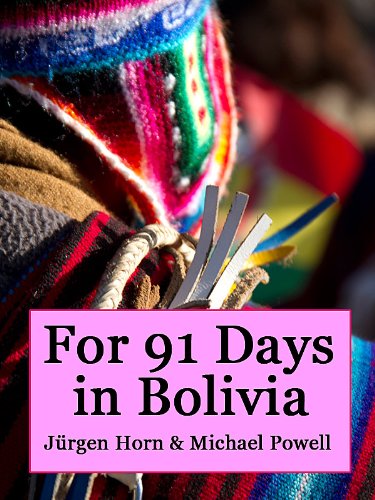 We've collected three months of our wild Bolivian experiences in an E-book, which you can download directly from us, or buy on Amazon for your e-reader. Get over two hundred full-color images, and all our articles from Sucre, La Paz, Potosí, Cochabamba, the Salar de Uyuni and more, in an easy-to-carry format. With a comprehensive index arranged by category and date, the e-book is easy to navigate, and filled with beautiful photos, amusing anecdotes, and detailed, well-researched descriptions of Bolivia's food, culture and history.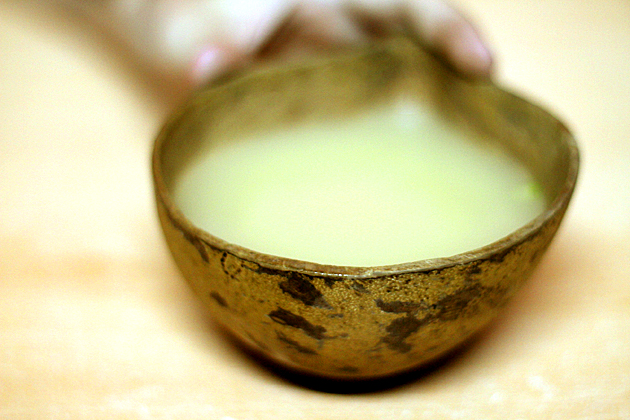 A slightly-alcoholic drink made from fermented corn, chicha is a sickly-yellow beverage hugely popular in Bolivia, especially in and around Cochabamba. It's always homemade, prepared in huge earthenware vats, where the corn mixture is left to ferment for several days.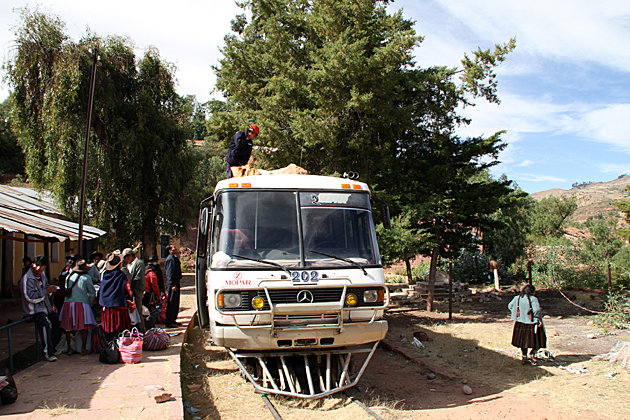 By bus, a trip from Sucre to Potosí takes just a few hours, and it's even faster by taxi. But if you're more interested in scenery than speed, check out the ultra slow bus-train, which winds its wobbly way around mountains, lakes and valleys, offering spectacular views every inch of the way.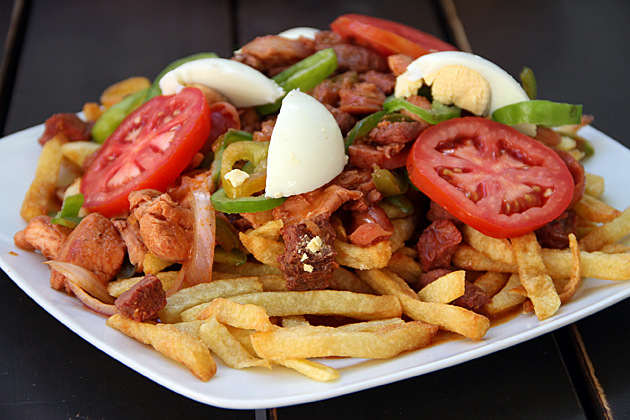 Bolivia's various regions each have their own typical dishes, and one of the most famous in Sucre is the Pique a lo Macho. My stomach groans just thinking about it.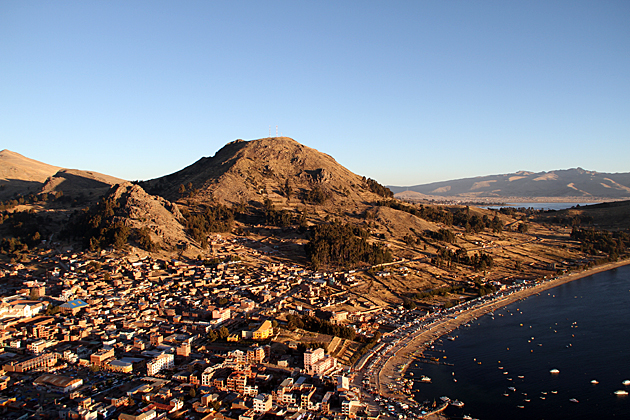 Oh, Copacabana. We really wanted to like you. You were perhaps the city in Bolivia we were most looking forward to! It started out perfectly… the bus ride from La Paz was beautiful, and included a short ferry trip. By the time we arrived, and took in your gorgeous location along Lake Titicaca, our excitement level was through the roof. But we have to be honest, Copacabana. In the end, you were the worst town we visited in Bolivia.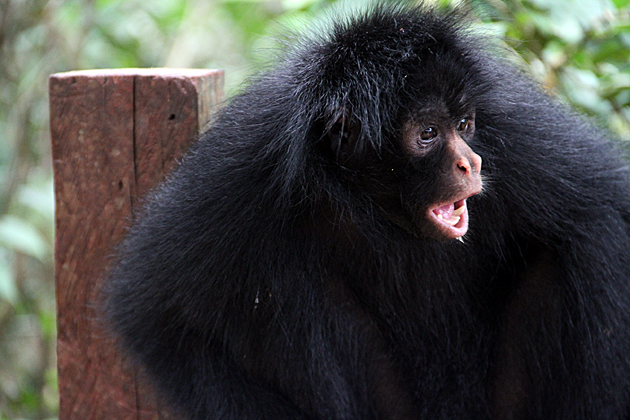 The biggest tourist draw in Villa Tunari is Parque Machía, just across the river from the village. The park is home to a non-profit organization called Inti Wara Yassi, dedicated to caring for sick or previously captive animals. Our visit was a bizarre experience, as interesting as it was troubling, and has become a constant topic of conversation between me and Juergen. Rehabilitating wild animals is usually an inarguably noble endeavor. But with Inti Wara Yassi, we're not so sure.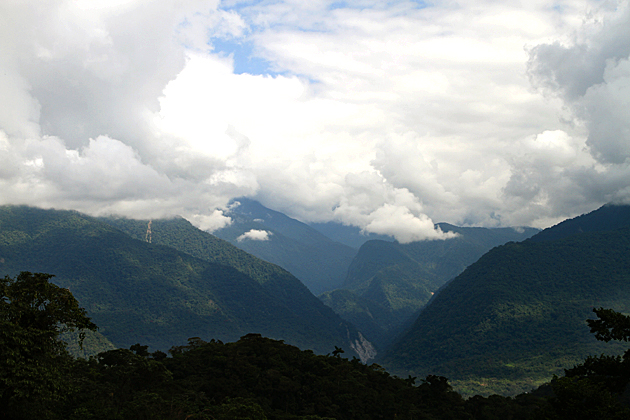 We had such a great time during our first hike with José, that we immediately scheduled another: this time through the Parque Nacional Carrasco. Carrasco is one of the most ecologically diverse areas in Bolivia, with a total size of about 2400 square miles. 5000 plant species have been recorded here, including over 200 types of orchids, and the park is home to rare animals like the Andean Spectacled Bear, the taruca (North Andean Deer), the jaguar, and the Andean Cat.