For 91 Days
we lived in Bolivia. From Sucre to La Paz, Copacabana to Cochabamba, we saw as much as three months would allow. We went on hikes through the highlands, went into the Salar of Uyuni, and discovered the fascinating history of Potosi, along with numerous other adventures. Start
at the beginning
of our journey, or
the end
. Visit the
comprehensive index
of everything we wrote about, or just check out a few posts, selected at random, below:
Showing #11 - 20 of 91 Articles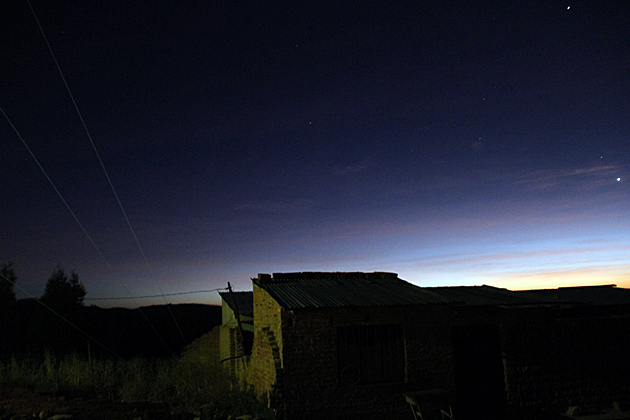 This past weekend, Jürgen and I embarked on a three-day hike offered by Condor Trekkers: a relatively new, non-profit tour operator in Sucre. Starting at 5am on Saturday morning, our hike led us into the heart of the Andes, along the Inca Trail, into the Maragua Crater, past dinosaur footprints, through waterfalls, into the houses of Quechua-speaking campesinos, and over mountains, before depositing us into steaming hot thermal baths. Three days of spectacular scenery, unexpected adventure, sore shoulders, and starrier night skies than I've ever seen.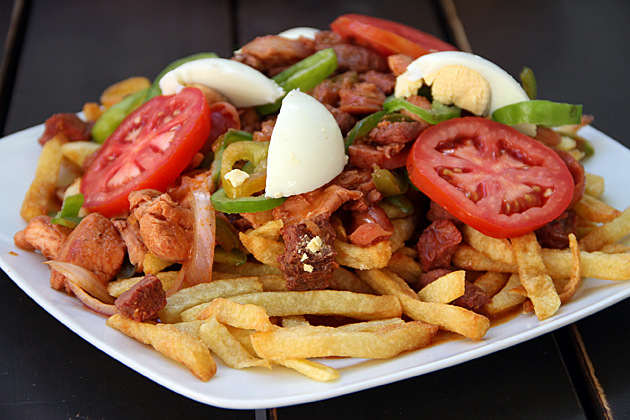 Bolivia's various regions each have their own typical dishes, and one of the most famous in Sucre is the Pique a lo Macho. My stomach groans just thinking about it.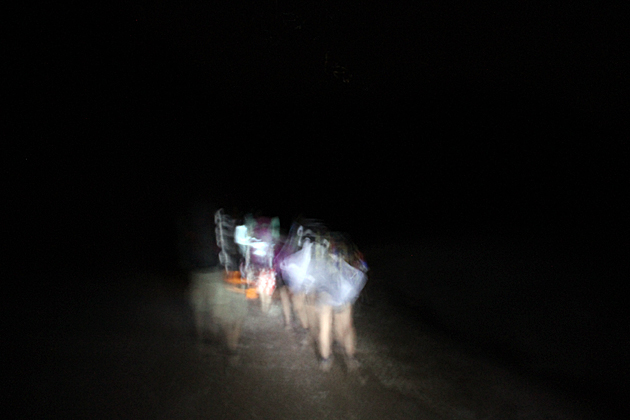 On the second day of our hike, we woke at sunrise with aching shoulders, backs and legs, but possessed by a strange energy. The Crater of Maragua was within sight, and the promise of restorative thermal baths at hike's end made us eager to get moving. But breakfast and packing up the campsite took longer than anticipated: a delay which would later haunt us...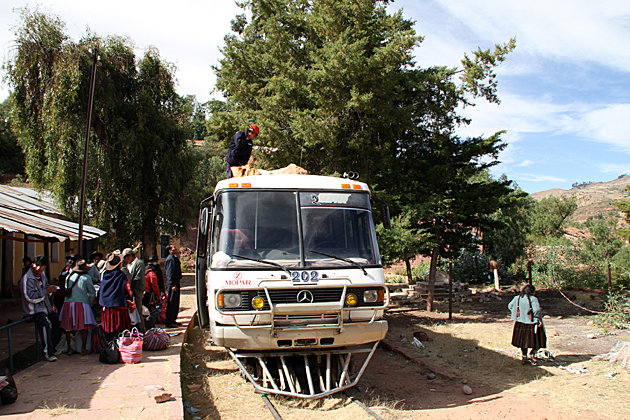 By bus, a trip from Sucre to Potosí takes just a few hours, and it's even faster by taxi. But if you're more interested in scenery than speed, check out the ultra slow bus-train, which winds its wobbly way around mountains, lakes and valleys, offering spectacular views every inch of the way.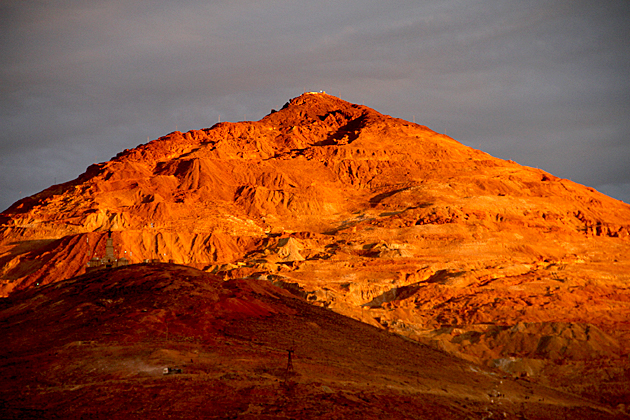 Set at 4090 meters (13420 ft) above sea level, Potosí is the highest city in the world and once was its most wealthy, thanks to the silver mines of Cerro Rico. Remnants of Potosí's glorious past are still visible today, as are the vestiges of the exploitation which made Spain rich beyond measure and resulted in the deaths of millions.
By far the most popular tourist activity in Potosí is a visit to the mines of Cerro Rico. They're still active, so a tour entails walking past soot-covered miners hard at work in conditions that could be straight out of the 18th century. We weren't especially excited about taking a tour, since gawking at people working in such a dangerous profession is more than a bit unseemly. Between accidents and the inevitable lung diseases, it's still rare for a Potosí miner to reach the age of 50. But we couldn't skip out on the city's most famous experience.
Heralded as Bolivia's best museum, the Casa de la Moneda offers a fascinating look back at a time when Potosí was the center of the Spanish Empire's wealth. This mammoth building in the center of the city was the Royal Mint, pressing silver extracted from the Cerro Rico into coins and medallions.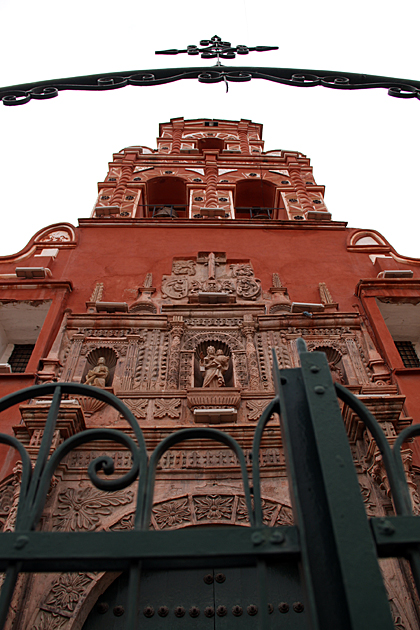 Disillusioned by the horrors of Cerro Rico's mines and the callous greed of their families, a number of Potosí's young women renounced the world by entering into the Convent of Santa Teresa. They would never again step outside its walls. We were pressed for time, and told our guide that we wanted just a quick tour. But the convent's history was simply too fascinating, and we ended up spending about two hours inside. Santa Teresa was established in 1685, providing a home to a sisterhood of Carmelite nuns. It's still active today, but its numbers have dwindled significantly, and most of the immense complex is now a museum.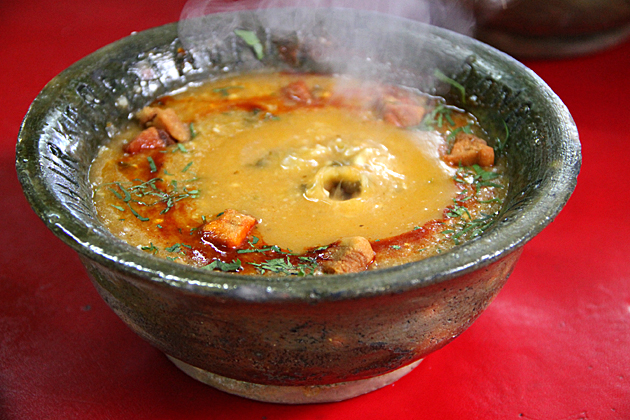 Henry, the guide for our 3-day hike around Sucre, was originally from Potosí. We told him that we had plans to visit his hometown, and he enthusiastically rattled off a number of recommendations. Churches, neighborhoods, shops... "But no matter what", he said, suddenly turning serious, "make sure to get a bowl of k'alaphurka". We were speaking Spanish, and I'd had a few beers. I could have sworn he said Cara Puta. "Really, Henry? You want me to go into a restaurant and order a steaming hot bowl of "Whore's Face"?!"
We expected to have an incredible time in Potosí, and the highest city in the world didn't disappoint. Potosí has a rich history, still evident in its plentiful churches, but today is awash in poverty. The massive Cerro Rico casts a shadow both literally and figuratively over the city; the deaths of millions of indigenous workers has left a wound in Potosí's psyche which will never scab over. Here are our final visual impressions of this amazing city.