For 91 Days
we lived in Bolivia. From Sucre to La Paz, Copacabana to Cochabamba, we saw as much as three months would allow. We went on hikes through the highlands, went into the Salar of Uyuni, and discovered the fascinating history of Potosi, along with numerous other adventures. Start
at the beginning
of our journey, or
the end
. Visit the
comprehensive index
of everything we wrote about, or just check out a few posts, selected at random, below:
Showing #1 - 10 of 91 Articles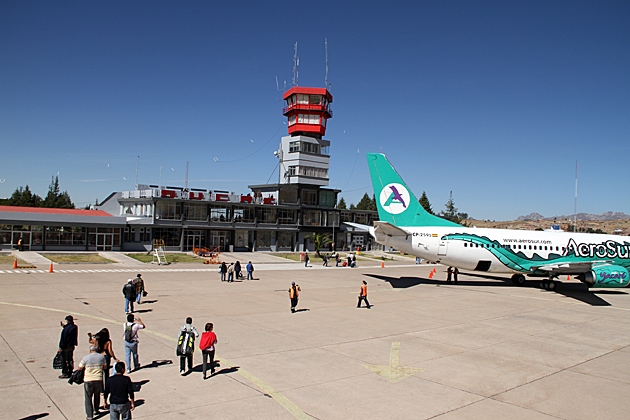 In May 2011, Aerosur brought us from Buenos Aires to our new home in Sucre, Bolivia. The "white city" is heralded as the country's most beautiful, and would be our base of operations for the next three months as we explored Bolivia's nature, towns and landscapes, met its people, and learned about their customs and culture.
It was our first day in Sucre, and the women in the tourist office seemed to be competing over who could be the most helpful. The younger lady took an early lead by piling brochures into my hands, offering advice on bus connections and informing us about upcoming festivals. However, her opponent, older and more deliberate, claimed victory after hearing Juergen say he was a photographer. "Ah! I bet you want a view over the city." Yes, that is exactly what we want!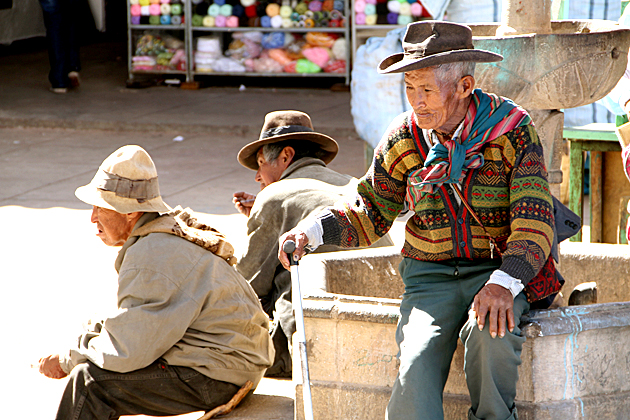 I was sitting on a bench in Sucre's Plaza 25 de Mayo, waiting to meet Jürgen for lunch, and fell into conversation with a gnarled old indigenous man. Quickly identifying me as a foreigner, he asked why my hair isn't blond. Apparently, this guy hadn't met all that many gringos...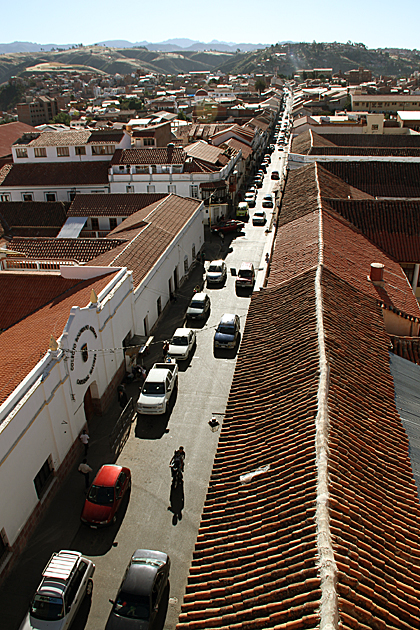 Before arriving in Sucre, I really didn't know what to expect! My knowledge of the city and country were near zero, so I've been spending a lot of times in the streets to educate myself. I hope you enjoy this set of pictures, which represent my first impressions of this incredible place.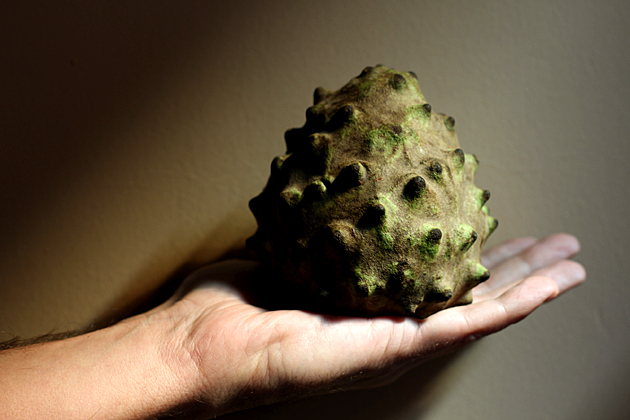 On our second day in Sucre, we ventured into the Mercado Central, which was quite the experience. Before leaving, we stopped at one of the stands and bought some strange-looking fruits, including the chirimoya.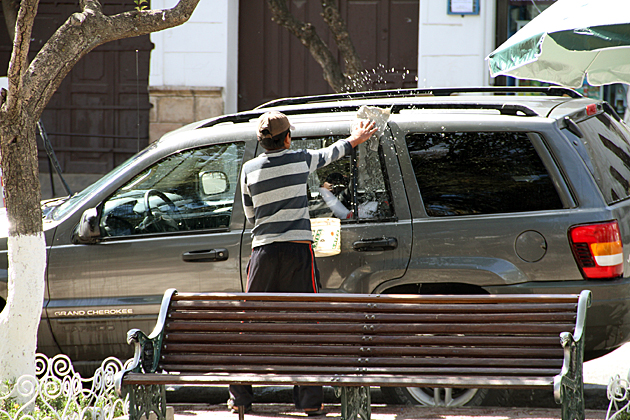 Young kids hard at work is all too common a scene on Sucre's streets. From shoeshiners to car washers, boys and girls are spending their childhood in Bolivia's unofficial labor force. Just yesterday, I bought a newspaper, gum and a woven blanket from kids who couldn't have been over ten.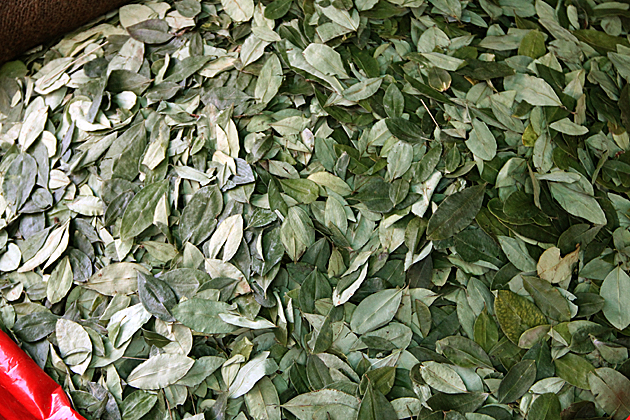 Consider a distinctly US American product. Let's say hot dogs, invented in 1870 on Coney Island and enjoyed in our great nation ever since. But in 2015, Korean scientists learn how to distill the noble hot dog into a lethal drug. Hotdogaine. International hot dog trafficking becomes a lucrative business and, over decades, people across Asia become addicted to hotdogaine, even while aw-shucks, overall-wearin' Americans continue to enjoy the hot dog in its "natural" form. You see where I'm going with this?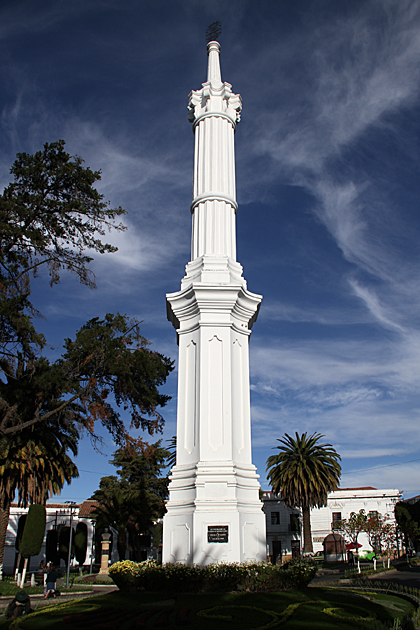 Sucre is known around Bolivia as the City with Four Names. From its indigenous roots, through the Spanish Empire and into its present-day name which honors a revolutionary hero, Sucre has always had a bit of an identity problem.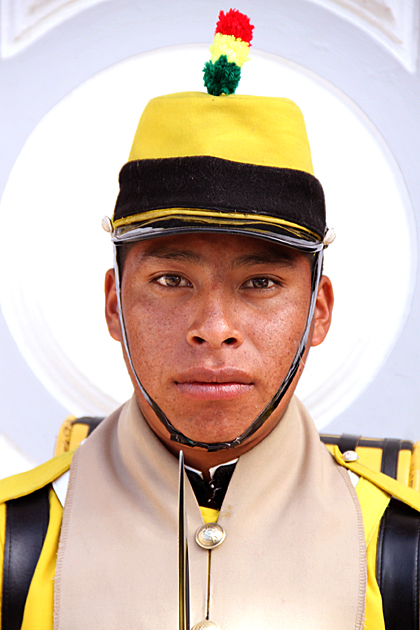 On May 25th, 1809, students and nationalists in Sucre declared independence from the Spanish Empire. Known as the "Grito de la Libertad", or Shout of Liberty, this was the first of many popular uprisings all across South America. Today, Sucre is rightfully proud to be the birthplace of South American independence.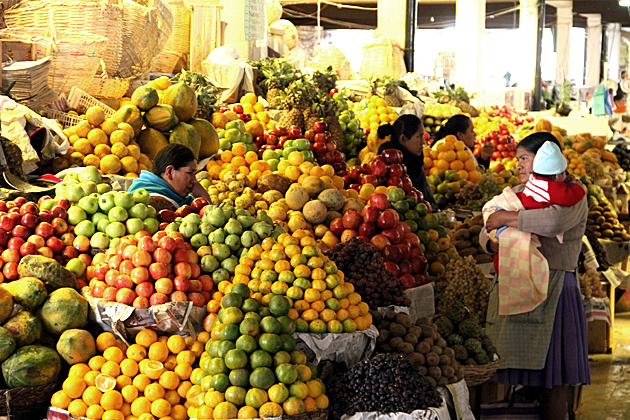 Tell you what. If you ever decide to go for the Guinness record of World's Biggest Fruit Salad, do your shopping at Sucre's Mercado Central. You'll find hundreds of thousands of women selling billions of fruits. I mean, even if every person in this city ate a dozen bananas, six apples and eighteen pounds of grapes each day, there'd still be a surplus. Never heard of supply and demand, people?