Hotels and Hostels in La Paz (Book Online!)
We're at the end of our three month stay in Bolivia: one of the most incredible periods in our lives. In the past 91 days, we've seen more amazing places and done more exciting things than I could ever have anticipated. It's been an experience that we'll never forget.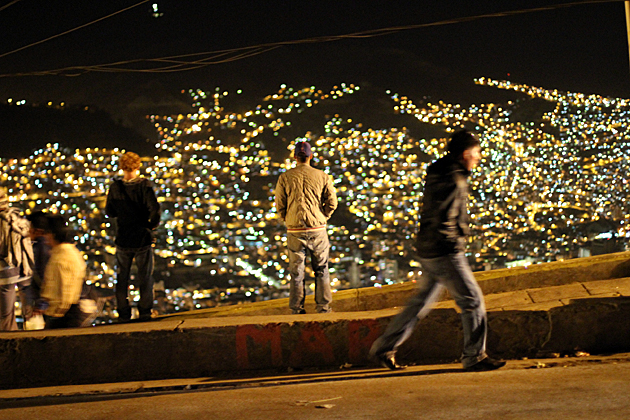 Bolivia has left us exhausted. Beaten down, dirty, haggard, semi-cripples. We usually stay three months in a city, and this is the first time we've decided to jump around an entire country. Turns out, Bolivia is way too big to see in three months! We completely missed huge regions, such as Tarija. The entire eastern section of Bolivia received short shrift; we only had time for a few quick posts from Santa Cruz, and never got a chance to see the Chaco.
Still, the things we did see will be etched into our memories forever. The clean white horizons of Uyuni's salt flats; the most bizarre area I've ever visited. The heartbreaking city of Potosí, under the shadow of the massive Cerro Rico — pillaged and past its prime, a living metaphor for the city that it once made unfathomably rich. The charming colonial heritage of Sucre, a city with an easy way of life we never expected to find in Bolivia.
La Paz! The bustling markets, filled with every color imaginable, from the bright reds and yellows of the fresh fruits available on every corner, to the neon greens and purples on the blankets of the Cholitas who dominate paceño street life. Packed into a gorgeous mountain valley, La Paz is desperately, almost frighteningly alive.
Cochabamba and its surrounding villages. Villa Tunari. The Isla de Sol. The rate at which we racked up incredible memories was almost nauseating. No chance to reflect on the mountain village festival, time to go on the jungle hike! Even on those rare nights we were able to rest, we kept ourselves busy by reading about the country's tragic history, or hanging out with some of the cool people we were lucky enough to meet.
I can't say we're upset to leave. We're sick of constantly being on the move, and both of us are ready for the comfort and amenities of Europe. For example, I'm looking very much forward to being able to flush toilet paper, instead of shoving it into overflowing bins. But regardless of the difficulties and the exhausting nature of our schedule, Bolivia has earned a spot in my heart from which it will never be dislodged. It's the most beautiful country I've ever visited, and one I'll never be able to forget.
Next, we're onto Palermo, Italy, after a month-long break at our home base in Valencia, Spain. We hope that you continue to follow our travels.