For 91 Days
we lived in Bolivia. From Sucre to La Paz, Copacabana to Cochabamba, we saw as much as three months would allow. We went on hikes through the highlands, went into the Salar of Uyuni, and discovered the fascinating history of Potosi, along with numerous other adventures. Start
at the beginning
of our journey, or
the end
. Visit the
comprehensive index
of everything we wrote about, or just check out a few posts, selected at random, below: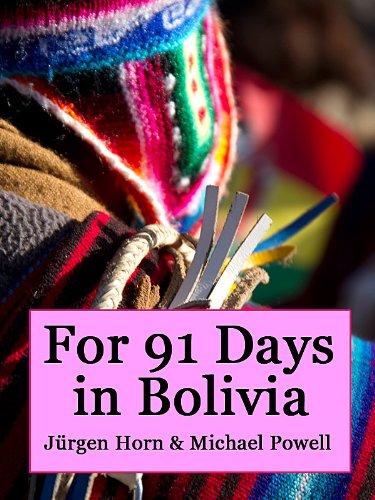 We've collected three months of our wild Bolivian experiences in an E-book, which you can download directly from us, or buy on Amazon for your e-reader. Get over two hundred full-color images, and all our articles from Sucre, La Paz, Potosí, Cochabamba, the Salar de Uyuni and more, in an easy-to-carry format. With a comprehensive index arranged by category and date, the e-book is easy to navigate, and filled with beautiful photos, amusing anecdotes, and detailed, well-researched descriptions of Bolivia's food, culture and history.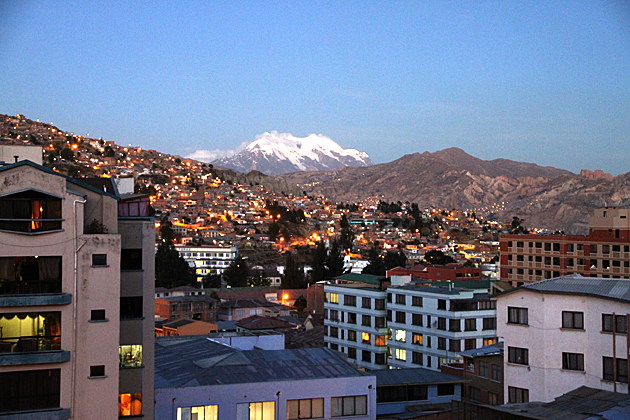 I stirred to life as we passed through the satellite Aymara city of El Alto, perched perilously on a hill overlooking La Paz. But though my eyes had opened, I thought perhaps I was still dreaming. Bolivia's largest and most important city was sprawled out across the valley below us, beginning to light up as though preparing for our arrival, surrounded by mountains on all sides.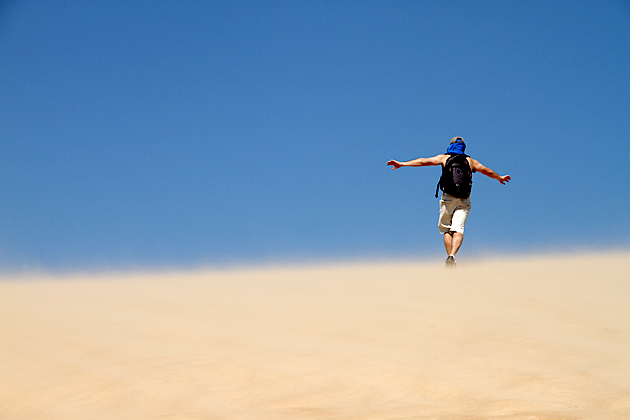 Santa Cruz is in Bolivia's Amazonian Basin, surrounded by jungles, with the hot, humid climate of a rain forest. So the existence of a massive field of sand dunes just sixteen kilometers south of the city is a geological marvel. On our very last day in Bolivia, we visited Las Lomas de Arena, declared a National Park in 1990.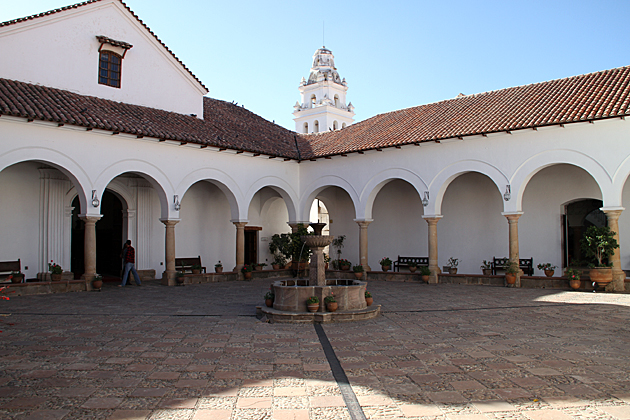 Most people don't realize that Sucre is technically the capital of Bolivia. La Paz has become the country's largest and most important city, but according to the Bolivian constitution, Sucre is still the official capital. And the Casa de la Libertad is the country's most historically significant building.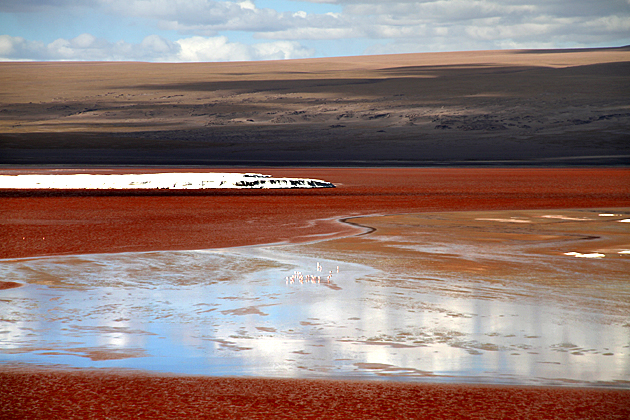 Soon after entering the Eduardo Abaroa Andean National Reserve, we arrived at the Laguna Colorada. With water that shifts spectacularly between deep blue and dark red, the reason for its name is immediately apparent. Home to bright pink flamingos, the lagoon is bordered with yellow rings of sulfur and highlighted with mounds of pure-white borax, which jut into the water like tiny glaciers and are slowly disappearing. With the gray, snow-capped peaks of the Andes serving as a backdrop, the Laguna Colorada looks like one of Bob Ross's fever dreams.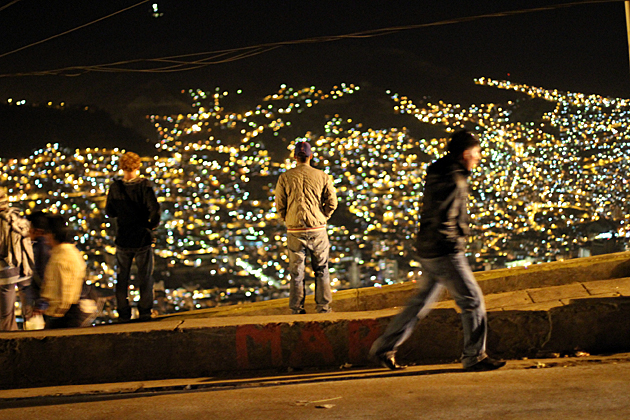 We're at the end of our three month stay in Bolivia: one of the most incredible periods in our lives. In the past 91 days, we've seen more amazing places and done more exciting things than I could ever have anticipated. It's been an experience that we'll never forget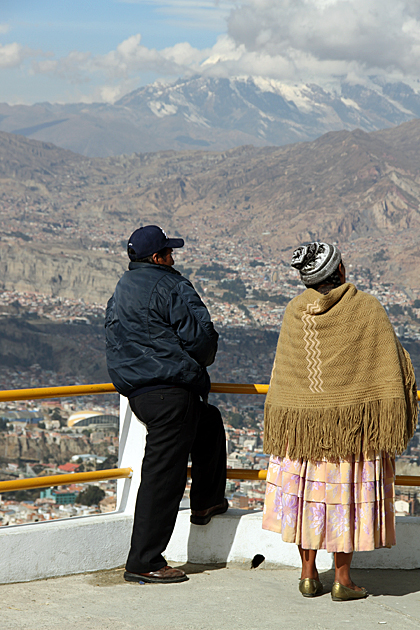 "Why are we walking?! There are buses which go up to Killi Killi". Aw man, don't be a such a wimp, Jürgen! We need the exercise. And it's not even all that high.