For 91 Days
we lived in Bolivia. From Sucre to La Paz, Copacabana to Cochabamba, we saw as much as three months would allow. We went on hikes through the highlands, went into the Salar of Uyuni, and discovered the fascinating history of Potosi, along with numerous other adventures. Start
at the beginning
of our journey, or
the end
. Visit the
comprehensive index
of everything we wrote about, or just check out a few posts, selected at random, below: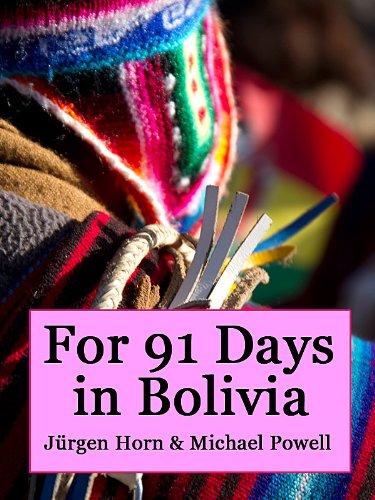 We've collected three months of our wild Bolivian experiences in an E-book, which you can download directly from us, or buy on Amazon for your e-reader. Get over two hundred full-color images, and all our articles from Sucre, La Paz, Potosí, Cochabamba, the Salar de Uyuni and more, in an easy-to-carry format. With a comprehensive index arranged by category and date, the e-book is easy to navigate, and filled with beautiful photos, amusing anecdotes, and detailed, well-researched descriptions of Bolivia's food, culture and history.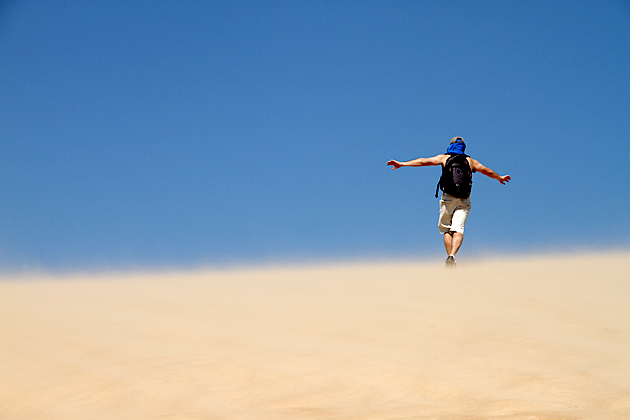 Santa Cruz is in Bolivia's Amazonian Basin, surrounded by jungles, with the hot, humid climate of a rain forest. So the existence of a massive field of sand dunes just sixteen kilometers south of the city is a geological marvel. On our very last day in Bolivia, we visited Las Lomas de Arena, declared a National Park in 1990.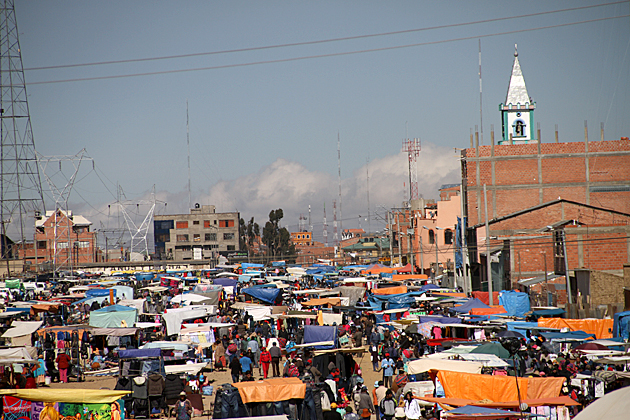 We went up for the Lucha Libre, and returned to experience the gigantic market which takes place every Thursday and Sunday. Anything you can imagine is on sale here. It might be easier to list the things you can't buy in El Alto's market: javelins, circus elephants, wine bottles filled with rat heads, and midget fetish porn. That's it, and actually, I'm not so sure on that last one.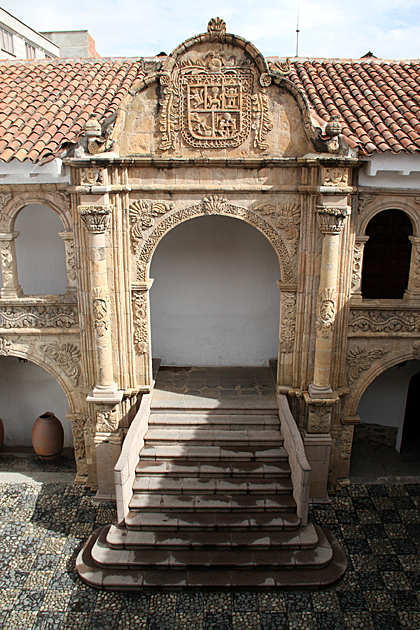 La Paz has a number of intriguing museums, including one dedicated to the unfairly maligned coca leaf, and another which takes a look at the War of the Pacific, when Bolivia lost its ocean access to Chile. Though we're normally big on museums, we were constantly distracted by the bustling street markets, and never made it to most of La Paz's. But we dared not skip out on the Museo de Etnografía y Folklore, near Plaza Murillo.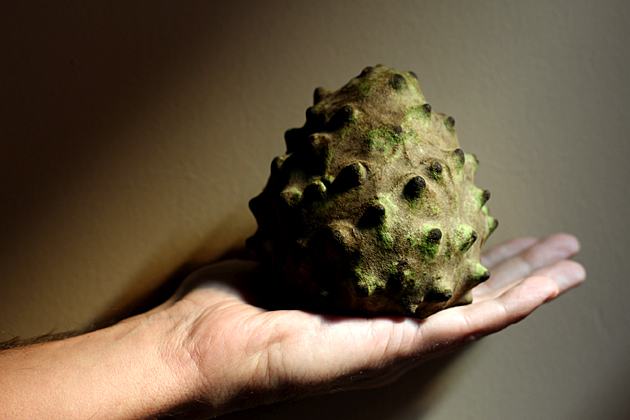 On our second day in Sucre, we ventured into the Mercado Central, which was quite the experience. Before leaving, we stopped at one of the stands and bought some strange-looking fruits, including the chirimoya.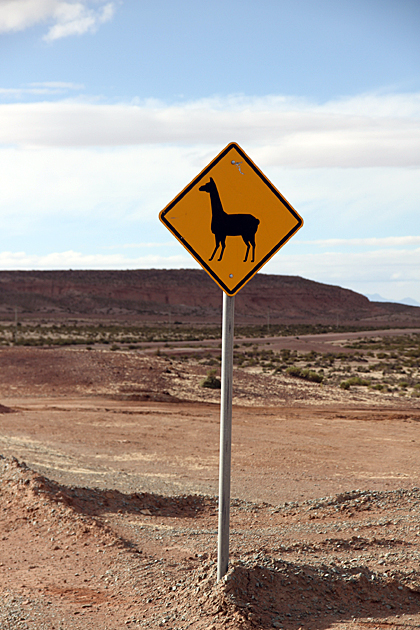 After surviving the morning blizzard in the mountains, we emerged intact onto the dusty plains south of Uyuni. This was the last portion of a long, three-day journey which had offered some of the most incredible nature I've ever been exposed to. Salt flats, semi-active volcanoes, deserts, lagoons, and more. But there was still a bit more to be astounded by.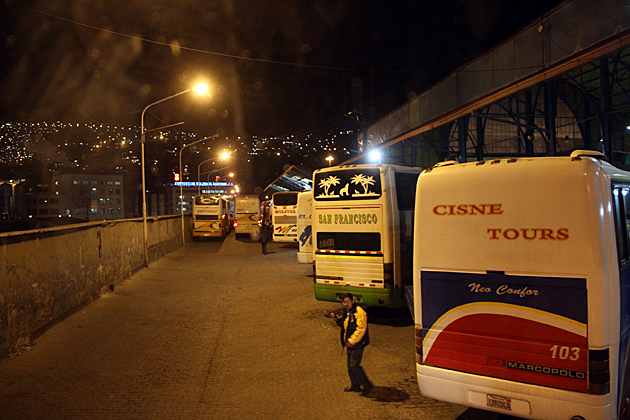 We learned about the roadblock at 9am, just after arriving at the terminal. Our bus might leave at noon. At 1pm, we were told that 3pm could be the new departure time. At 5pm, we traded in our tickets for a night bus leaving at 9. And around 11pm, we finally got on the road to Cochabamba. A fourteen-hour delay: in terms of Bolivian strikes, we actually got pretty lucky!