For 91 Days
we lived in Bolivia. From Sucre to La Paz, Copacabana to Cochabamba, we saw as much as three months would allow. We went on hikes through the highlands, went into the Salar of Uyuni, and discovered the fascinating history of Potosi, along with numerous other adventures. Start
at the beginning
of our journey, or
the end
. Visit the
comprehensive index
of everything we wrote about, or just check out a few posts, selected at random, below: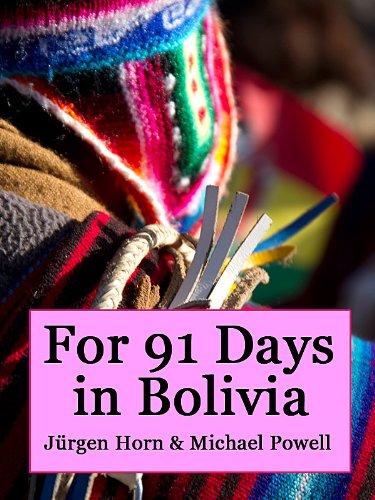 We've collected three months of our wild Bolivian experiences in an E-book, which you can download directly from us, or buy on Amazon for your e-reader. Get over two hundred full-color images, and all our articles from Sucre, La Paz, Potosí, Cochabamba, the Salar de Uyuni and more, in an easy-to-carry format. With a comprehensive index arranged by category and date, the e-book is easy to navigate, and filled with beautiful photos, amusing anecdotes, and detailed, well-researched descriptions of Bolivia's food, culture and history.
We recently attended the famous Lucha Libre at a sports facility in El Alto. Bolivians are wild for wrestling. Posters of famous American wrestlers are everywhere, and you can't go a block in La Paz without seeing seeing it on a curbside television set. Bolivia doesn't have a professional league on the same level as the USA's WWE, but El Alto's Sunday afternoon Lucha Libre makes a solid substitute.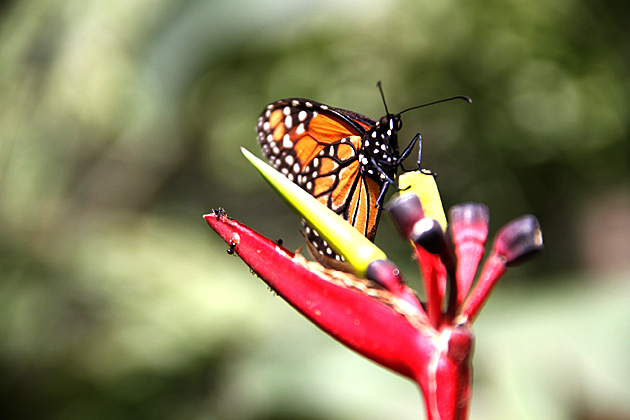 Seven kilometers outside of Santa Cruz, the Biocenter Güembé combines aspects of a resort, a natural recreation park, a swimming pool, and a zoo. We visited for half a day and could happily have stayed for much longer, relaxing by the pool or exploring the grounds more thoroughly.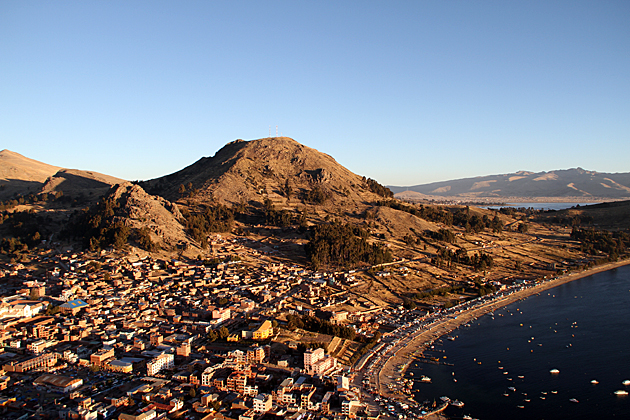 Oh, Copacabana. We really wanted to like you. You were perhaps the city in Bolivia we were most looking forward to! It started out perfectly… the bus ride from La Paz was beautiful, and included a short ferry trip. By the time we arrived, and took in your gorgeous location along Lake Titicaca, our excitement level was through the roof. But we have to be honest, Copacabana. In the end, you were the worst town we visited in Bolivia.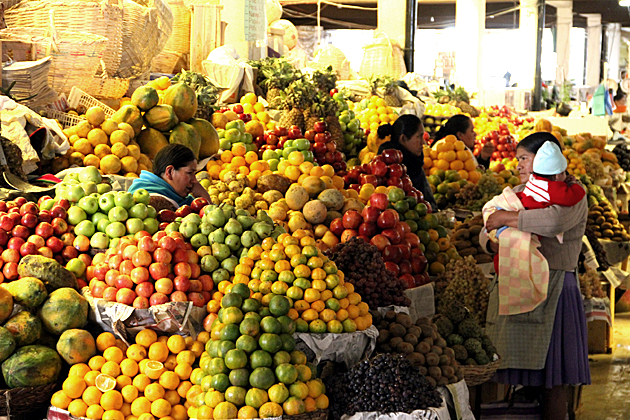 Tell you what. If you ever decide to go for the Guinness record of World's Biggest Fruit Salad, do your shopping at Sucre's Mercado Central. You'll find hundreds of thousands of women selling billions of fruits. I mean, even if every person in this city ate a dozen bananas, six apples and eighteen pounds of grapes each day, there'd still be a surplus. Never heard of supply and demand, people?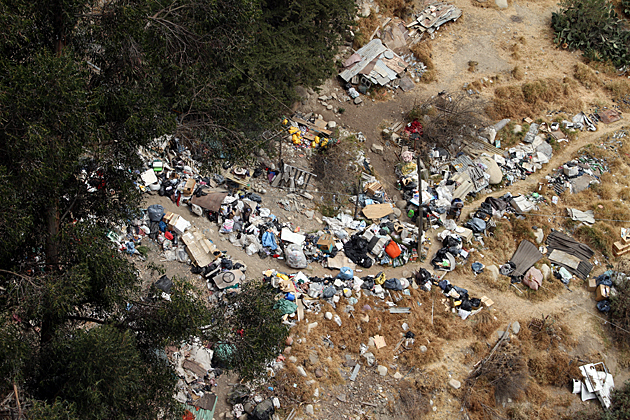 Pachamama plays a big part in the ancient Andean religions. The benevolent earth goddess is still worshiped throughout the highlands of Bolivia. She controls the harvest, and demands frequent rituals to be performed in her honor. For example, before drinking chicha, Bolivians spill a bit onto the ground. First drink goes to Pachamama. Llamas are also sacrificed and incense burnt in her honor.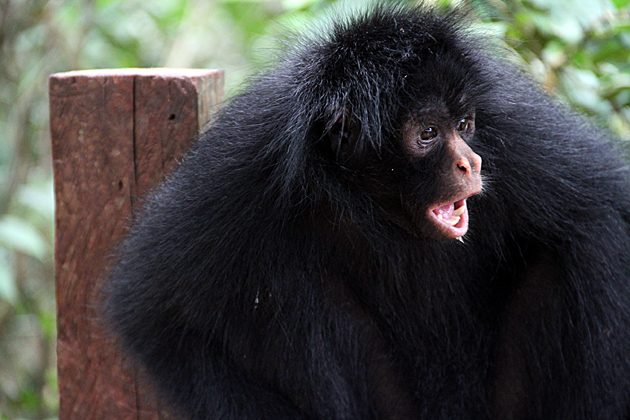 The biggest tourist draw in Villa Tunari is Parque Machía, just across the river from the village. The park is home to a non-profit organization called Inti Wara Yassi, dedicated to caring for sick or previously captive animals. Our visit was a bizarre experience, as interesting as it was troubling, and has become a constant topic of conversation between me and Juergen. Rehabilitating wild animals is usually an inarguably noble endeavor. But with Inti Wara Yassi, we're not so sure.