For 91 Days
we lived in Bolivia. From Sucre to La Paz, Copacabana to Cochabamba, we saw as much as three months would allow. We went on hikes through the highlands, went into the Salar of Uyuni, and discovered the fascinating history of Potosi, along with numerous other adventures. Start
at the beginning
of our journey, or
the end
. Visit the
comprehensive index
of everything we wrote about, or just check out a few posts, selected at random, below: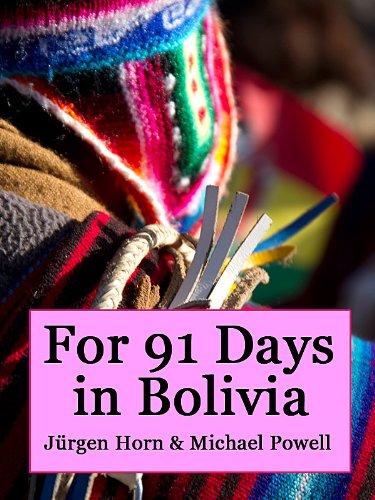 We've collected three months of our wild Bolivian experiences in an E-book, which you can download directly from us, or buy on Amazon for your e-reader. Get over two hundred full-color images, and all our articles from Sucre, La Paz, Potosí, Cochabamba, the Salar de Uyuni and more, in an easy-to-carry format. With a comprehensive index arranged by category and date, the e-book is easy to navigate, and filled with beautiful photos, amusing anecdotes, and detailed, well-researched descriptions of Bolivia's food, culture and history.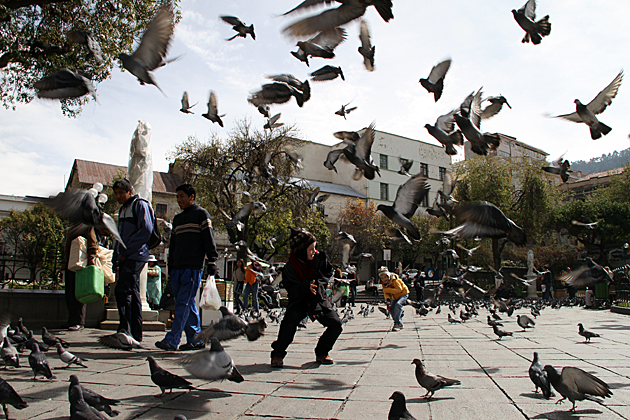 Random festivals, cholitas with hats balanced crookedly on their heads, crazy graffiti, mountain views, pigeons and lines of mini-buses and trufis… around every corner in La Paz are another hundred photos waiting to be snapped! Enjoy this final set of random images from Bolivia's most important city.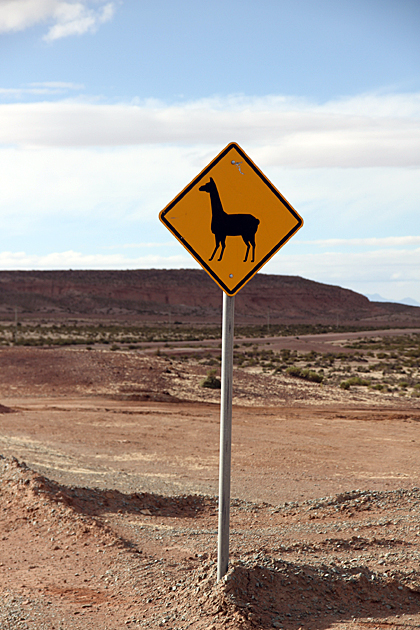 At 6am, we were out on Sucre's streets, desperately searching for a taxi to take us to the station for our bus to Uyuni. But there were no taxis. There wasn't even any traffic. The streets were dead calm, except for our cursing and complaining. A morning dash to the far-away bus station wasn't the best way to start this trip.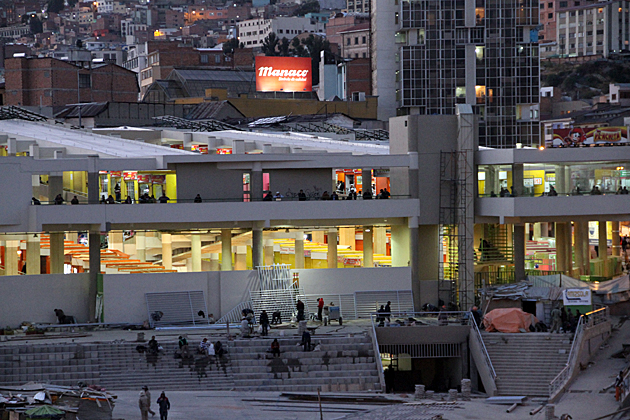 If you're looking for a quick and incredibly cheap lunch in small, cramped quarters, you can't go wrong at the the gleaming new Mercado Lanza near the Iglesia de San Francisco. With hundreds of stalls serving food and juices, you'll definitely find something appetizing. Just don't be squeamish about sitting shoulder-to-shoulder with strangers.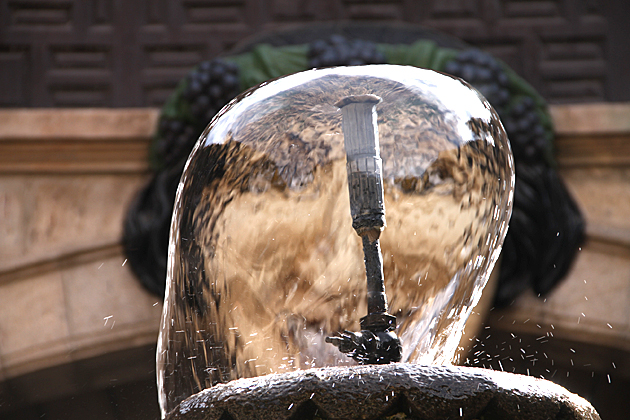 Heralded as Bolivia's best museum, the Casa de la Moneda offers a fascinating look back at a time when Potosí was the center of the Spanish Empire's wealth. This mammoth building in the center of the city was the Royal Mint, pressing silver extracted from the Cerro Rico into coins and medallions.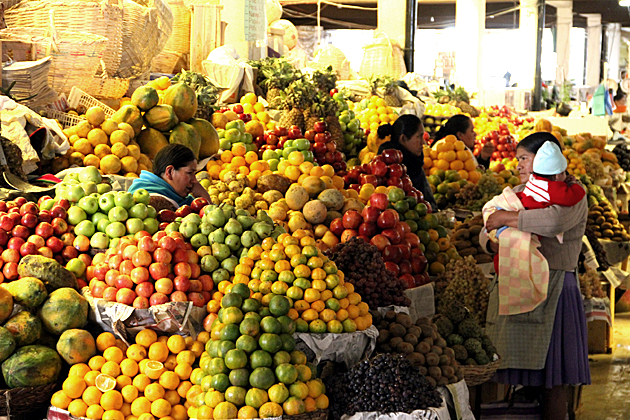 Tell you what. If you ever decide to go for the Guinness record of World's Biggest Fruit Salad, do your shopping at Sucre's Mercado Central. You'll find hundreds of thousands of women selling billions of fruits. I mean, even if every person in this city ate a dozen bananas, six apples and eighteen pounds of grapes each day, there'd still be a surplus. Never heard of supply and demand, people?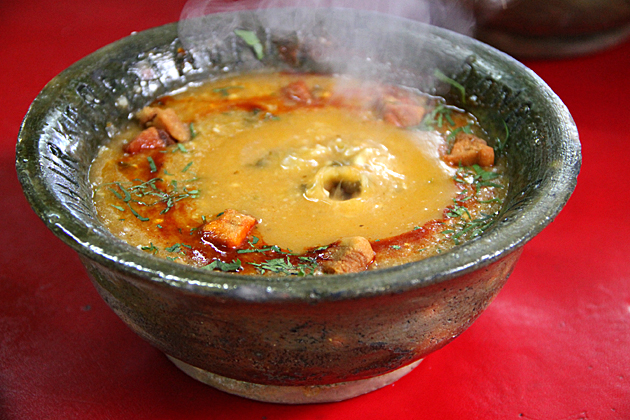 Henry, the guide for our 3-day hike around Sucre, was originally from Potosí. We told him that we had plans to visit his hometown, and he enthusiastically rattled off a number of recommendations. Churches, neighborhoods, shops… "But no matter what", he said, suddenly turning serious, "make sure to get a bowl of k'alaphurka".
We were speaking Spanish, and I'd had a few beers. I could have sworn he said Cara Puta. "Really, Henry? You want me to go into a restaurant and order a steaming hot bowl of "Whore's Face"?!"