For 91 Days
we lived in Bolivia. From Sucre to La Paz, Copacabana to Cochabamba, we saw as much as three months would allow. We went on hikes through the highlands, went into the Salar of Uyuni, and discovered the fascinating history of Potosi, along with numerous other adventures. Start
at the beginning
of our journey, or
the end
. Visit the
comprehensive index
of everything we wrote about, or just check out a few posts, selected at random, below: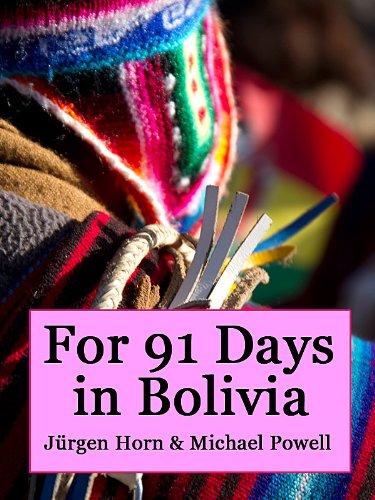 We've collected three months of our wild Bolivian experiences in an E-book, which you can download directly from us, or buy on Amazon for your e-reader. Get over two hundred full-color images, and all our articles from Sucre, La Paz, Potosí, Cochabamba, the Salar de Uyuni and more, in an easy-to-carry format. With a comprehensive index arranged by category and date, the e-book is easy to navigate, and filled with beautiful photos, amusing anecdotes, and detailed, well-researched descriptions of Bolivia's food, culture and history.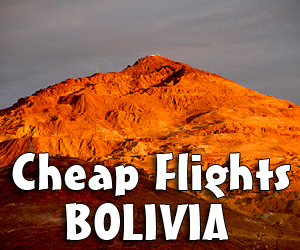 During our three-day tour of the Salt Flats and southwestern Bolivia, our guide Faustino subjected us to a steady diet of traditional Bolivian music. The best album, and one he played on repeat almost continuously, was from a band called K'ala Marka.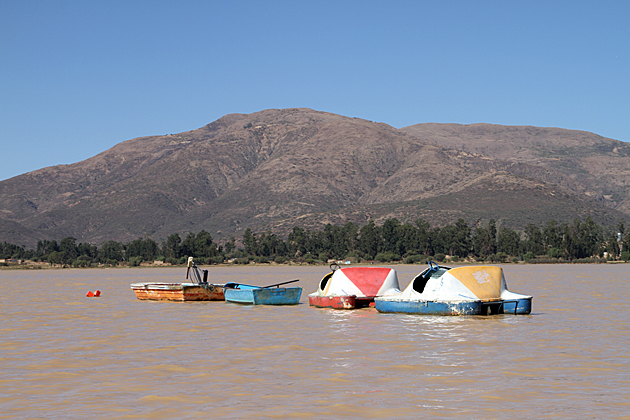 Built in 1945 with the cooperation of Mexico, Angostura was the biggest irrigation project yet attempted in Bolivia, and still provides over 75 million cubic meters of water to the region, and is a gorgeous place to take a short boat ride.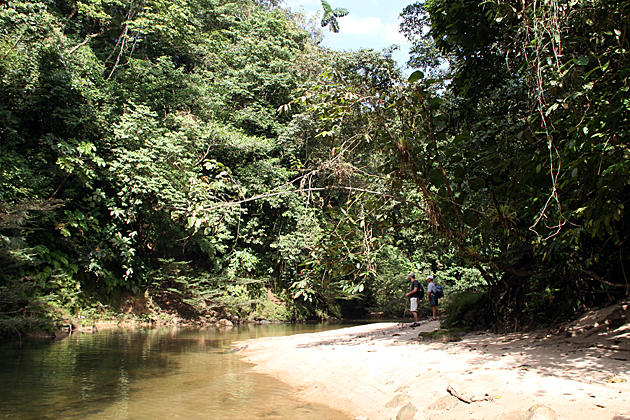 On our second full day in Villa Tunari, we struck out into the rainforests north of the village, under the supervision of José, a great guide with twenty years of experience in the region. A six-hour hike along rivers which left our shoes soaked, legs pockmarked by the itchy bites of vicious flies and minds scarred by our first encounter with quicksand. It was a blast.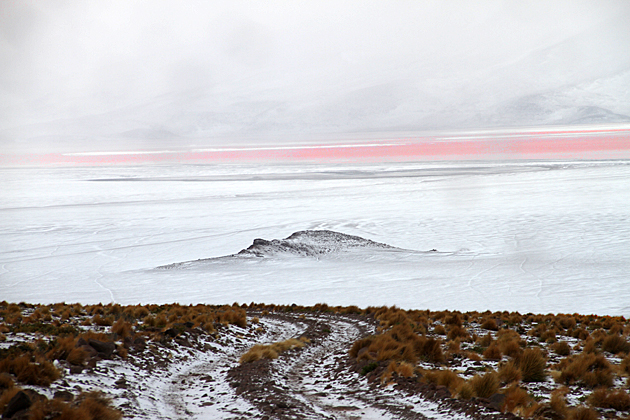 The refuge for the second night of our Uyuni trip was located high up in the Andes. It was cold. Regardless of my sleeping bag and fourteen layers of clothes, I laid awake half the night shivering and listening to the pattering sound of something against the roof. "Hail", I thought aloud. "Sand", came a voice from the other bed. Jürgen apparently wasn't sleeping either.
We were both wrong: it was snow
I was sitting on a bench in Sucre's Plaza 25 de Mayo, waiting to meet Jürgen for lunch, and fell into conversation with a gnarled old indigenous man. Quickly identifying me as a foreigner, he asked why my hair isn't blond. Apparently, this guy hadn't met all that many gringos…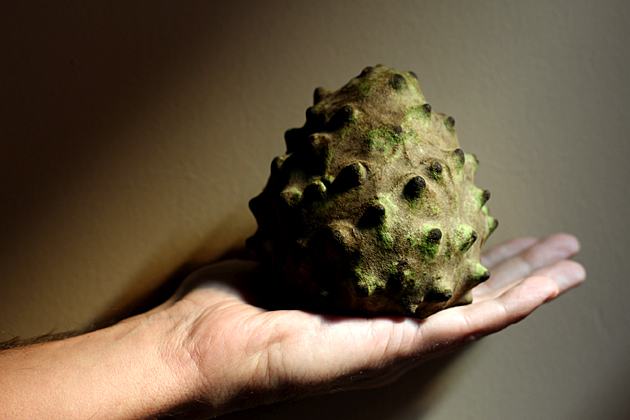 On our second day in Sucre, we ventured into the Mercado Central, which was quite the experience. Before leaving, we stopped at one of the stands and bought some strange-looking fruits, including the chirimoya.