For 91 Days
we lived in Bolivia. From Sucre to La Paz, Copacabana to Cochabamba, we saw as much as three months would allow. We went on hikes through the highlands, went into the Salar of Uyuni, and discovered the fascinating history of Potosi, along with numerous other adventures. Start
at the beginning
of our journey, or
the end
. Visit the
comprehensive index
of everything we wrote about, or just check out a few posts, selected at random, below: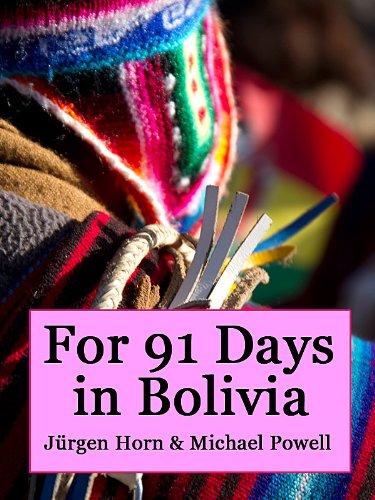 We've collected three months of our wild Bolivian experiences in an E-book, which you can download directly from us, or buy on Amazon for your e-reader. Get over two hundred full-color images, and all our articles from Sucre, La Paz, Potosí, Cochabamba, the Salar de Uyuni and more, in an easy-to-carry format. With a comprehensive index arranged by category and date, the e-book is easy to navigate, and filled with beautiful photos, amusing anecdotes, and detailed, well-researched descriptions of Bolivia's food, culture and history.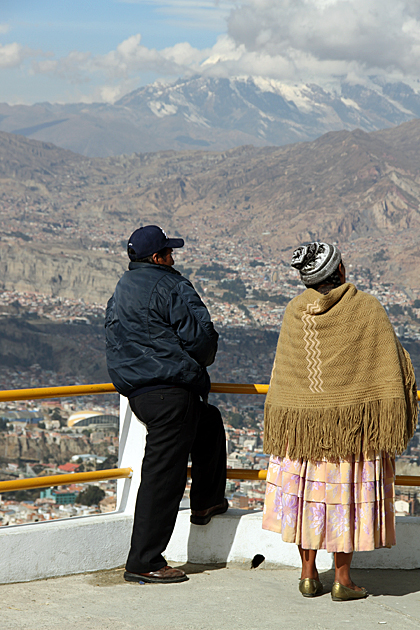 "Why are we walking?! There are buses which go up to Killi Killi". Aw man, don't be a such a wimp, Jürgen! We need the exercise. And it's not even all that high.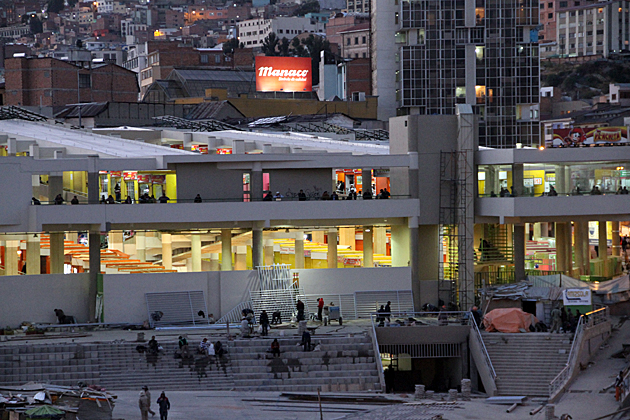 If you're looking for a quick and incredibly cheap lunch in small, cramped quarters, you can't go wrong at the the gleaming new Mercado Lanza near the Iglesia de San Francisco. With hundreds of stalls serving food and juices, you'll definitely find something appetizing. Just don't be squeamish about sitting shoulder-to-shoulder with strangers.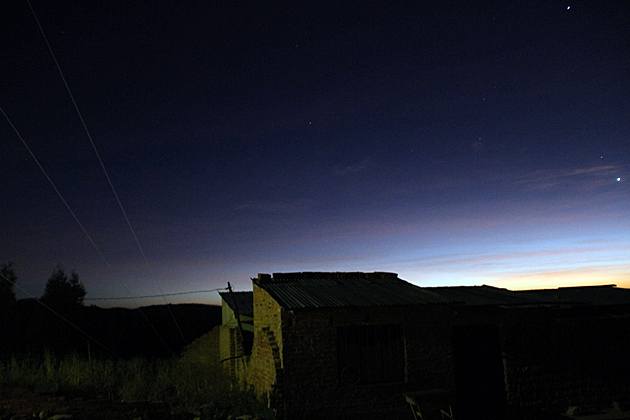 This past weekend, Jürgen and I embarked on a three-day hike offered by Condor Trekkers: a relatively new, non-profit tour operator in Sucre. Starting at 5am on Saturday morning, our hike led us into the heart of the Andes, along the Inca Trail, into the Maragua Crater, past dinosaur footprints, through waterfalls, into the houses of Quechua-speaking campesinos, and over mountains, before depositing us into steaming hot thermal baths. Three days of spectacular scenery, unexpected adventure, sore shoulders, and starrier night skies than I've ever seen.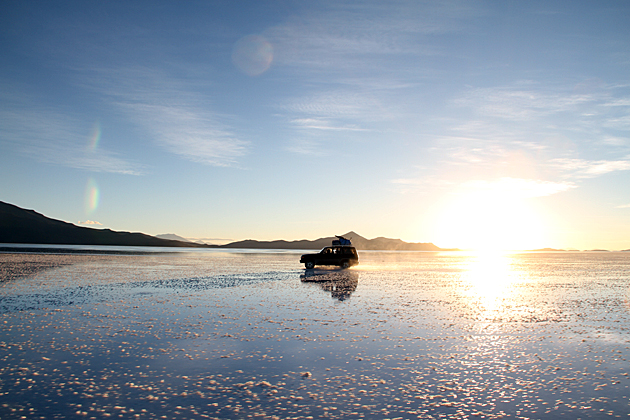 The Salar de Uyuni is the most bizarre landscape I've ever stepped foot on, wresting the title away from South Dakota's Badlands, which I visited when I was nine. (That's a long run, Badlands, nothing to hang your head about!) Absolutely level as far as the eye can see, the salt flat becomes one of the world's largest mirrors when covered with water, and serves as an important orientation point from space. But we were visiting during winter, when the ground is cracked and dry.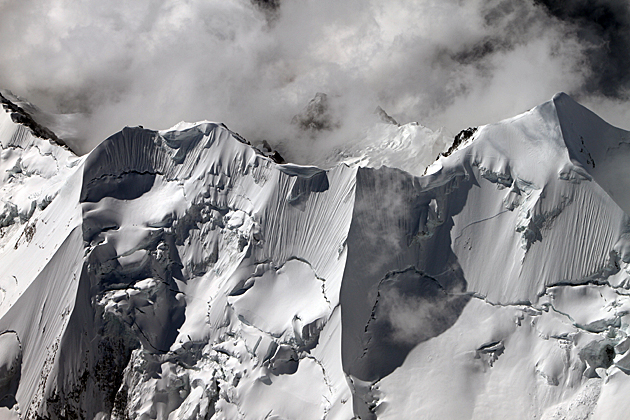 With our three months in Bolivia almost over, we arrived in Santa Cruz de la Sierra, the country's most populous city. The Department of Santa Cruz is Bolivia's biggest state, occupying almost the entire eastern half of the country. Consider: even though Bolivia is one of South America's "small" countries, the department of Santa Cruz is bigger than Germany! The idea that three months would be enough time to comprehensively explore Bolivia was probably a little naive.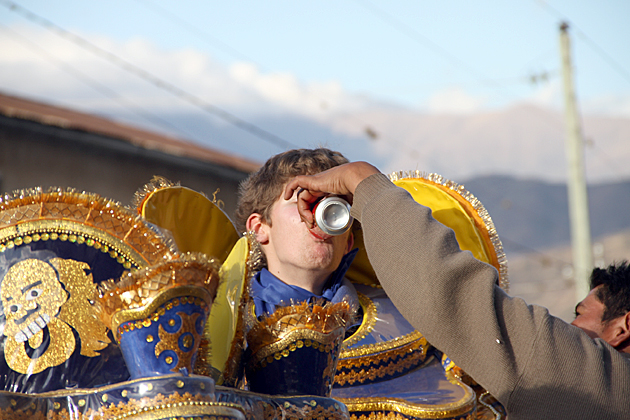 After a restless night, Jürgen and I were back in the main plaza at 7am of Saturday, July 16th, watching cholitas in glittering dresses and politely declining offers of cerveza from marching band members who clearly hadn't stopped imbibing all night. The party had never paused — of this, I'm sure. I had laid in bed, eyes wide open, listening to it rage the entire night.