For 91 Days
we lived in Bolivia. From Sucre to La Paz, Copacabana to Cochabamba, we saw as much as three months would allow. We went on hikes through the highlands, went into the Salar of Uyuni, and discovered the fascinating history of Potosi, along with numerous other adventures. Start
at the beginning
of our journey, or
the end
. Visit the
comprehensive index
of everything we wrote about, or just check out a few posts, selected at random, below: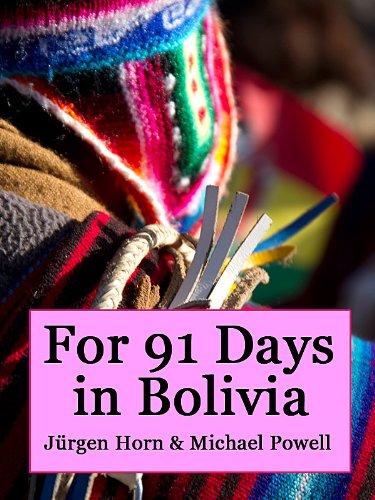 We've collected three months of our wild Bolivian experiences in an E-book, which you can download directly from us, or buy on Amazon for your e-reader. Get over two hundred full-color images, and all our articles from Sucre, La Paz, Potosí, Cochabamba, the Salar de Uyuni and more, in an easy-to-carry format. With a comprehensive index arranged by category and date, the e-book is easy to navigate, and filled with beautiful photos, amusing anecdotes, and detailed, well-researched descriptions of Bolivia's food, culture and history.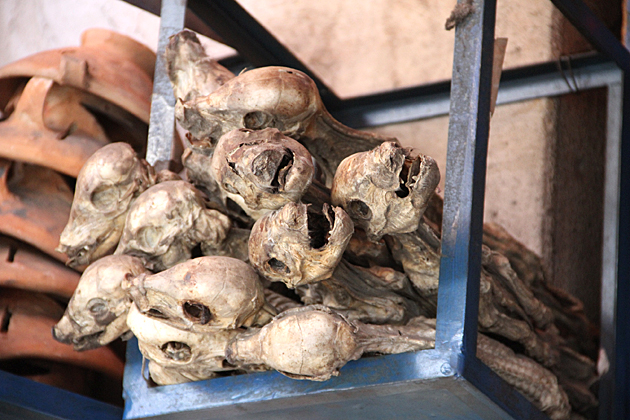 One of the more famous areas in La Paz is the Mercado de Hechecería, or The Witches' Market, found on Calle Santa Cruz and Linares, near the Iglesia de San Francisco. Here, shops and street vendors sell totems, trinkets and talismans, meant to appease the gods of sun and earth. The sheer number of shops speaks to the stubborn persistence of a religion the Catholics weren't able to uproot, despite their best, bloody efforts.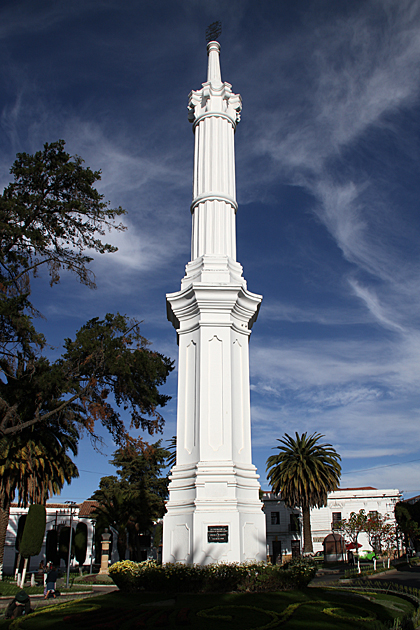 Sucre is known around Bolivia as the City with Four Names. From its indigenous roots, through the Spanish Empire and into its present-day name which honors a revolutionary hero, Sucre has always had a bit of an identity problem.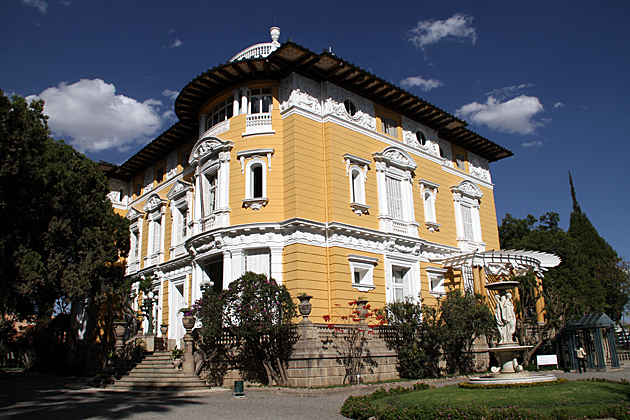 Cochabamba, with its wide streets and western-style restaurants, feels like a city awash in money. Although that's not the case at all, at least one spot in town does exude wealth and genteel living: the palace of Simon I. Patiño, alternately known as the Tin Baron, or The Andean Rockefeller.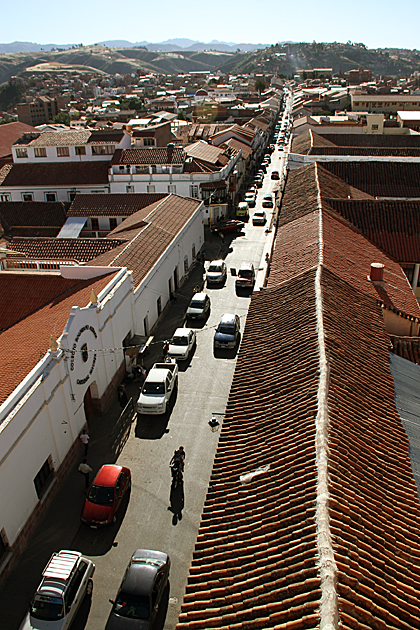 Before arriving in Sucre, I really didn't know what to expect! My knowledge of the city and country were near zero, so I've been spending a lot of times in the streets to educate myself. I hope you enjoy this set of pictures, which represent my first impressions of this incredible place.
I was sitting on a bench in Sucre's Plaza 25 de Mayo, waiting to meet Jürgen for lunch, and fell into conversation with a gnarled old indigenous man. Quickly identifying me as a foreigner, he asked why my hair isn't blond. Apparently, this guy hadn't met all that many gringos…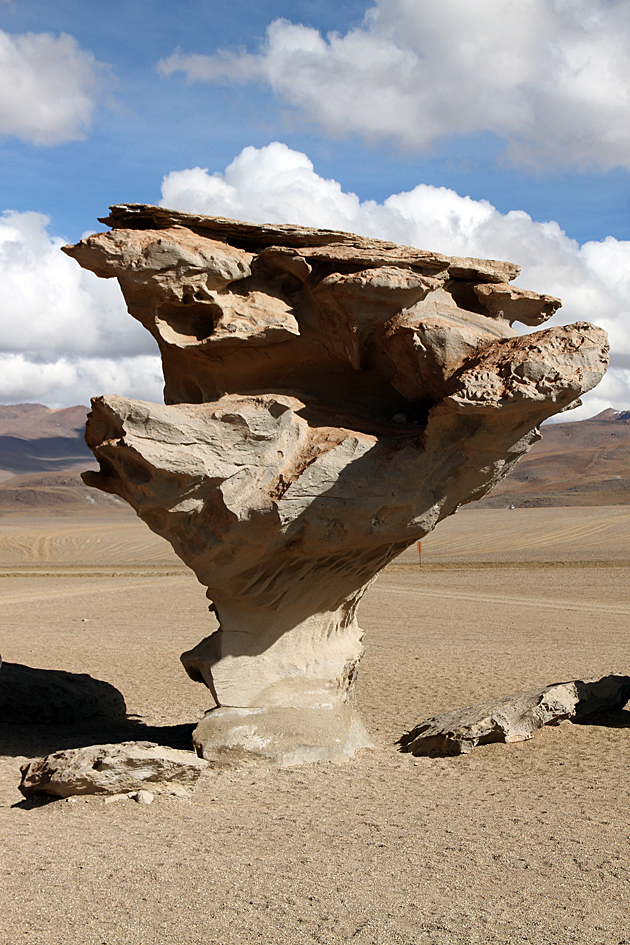 On the second morning of our trip from Uyuni, we awoke with sore backs and cold toes after having spent the night in a salt hotel. The place was built entirely from the stuff: salt tables, salt floors, salt walls. Instead of sleeping, I spent the night licking my bed. But we loaded our tired bodies dutifully into the jeep and, within no time, had reached the desert of Chiguana. Shrubs, sand and the occasional llama were our only companions as we cut southwest through one of Bolivia's most underdeveloped corners.