The Chirimoya – Mark Twain's Favorite Fruit
On our second day in Sucre, we ventured into the Mercado Central, which was quite the experience. Before leaving, we stopped at one of the stands and bought some strange-looking fruits, including the chirimoya.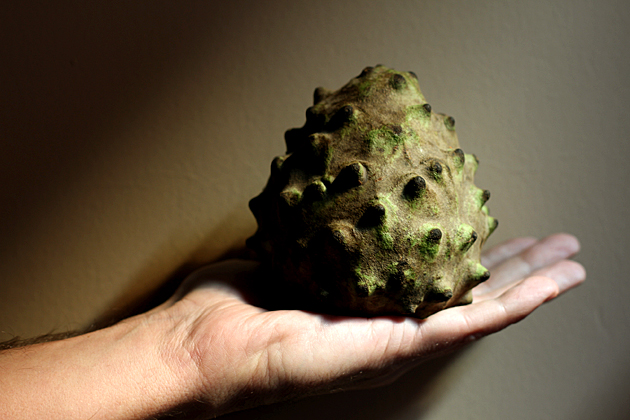 In English, the chirimoya is known as the Custard Apple, and Mark Twain once called it the "most delicious fruit on earth". It's hard to disagree. Its flesh is white and tender, like that a pear, and the taste is rich, juicy and perfectly sweet, with just a hint of tanginess. Composed of 75% water, the chirimoya is high in Vitamins A and C, and good for hypertension and the nervous system.
The fruit grows on trees, primarily in the Andean highlands. Its skin is green and tough, not unlike an avocado, but covered with little raised points. Neither the skin nor the large, bean-like seeds should be consumed.
Although the market lady kept insisting that it was muy buena, I was skeptical that such an mean-looking fruit could be tasty, and was almost nervous to cut into it. "Get that knife away from me", its spiky, rough exterior seemed to growl. "I'll mess you up". But we carved it in two, anyway, and scooped out its sweet, soft flesh with a spoon. Delicious.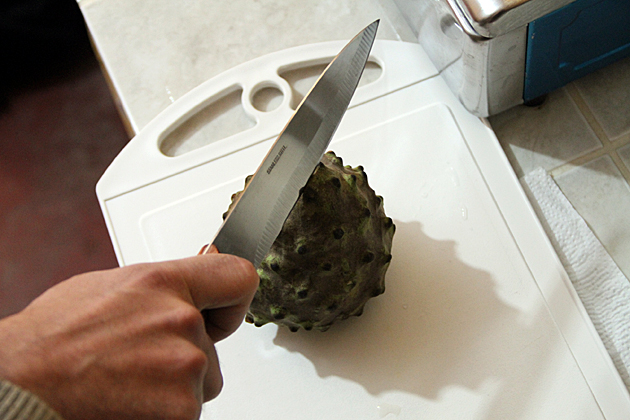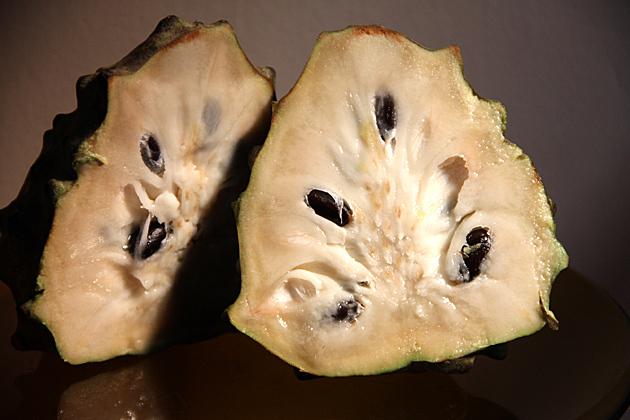 – Like us on Facebook and follow us on Twitter