Api Morado – Bolivia's Colorful Breakfast Drink
One of the most popular Bolivian drinks is api morado, usually referred to as just "api". Made from purple maize, cinnamon, water and sugar, the beverage is colorful, heavy and delicious. And it makes for a hearty breakfast, especially when accompanied with fritters (buñuelos).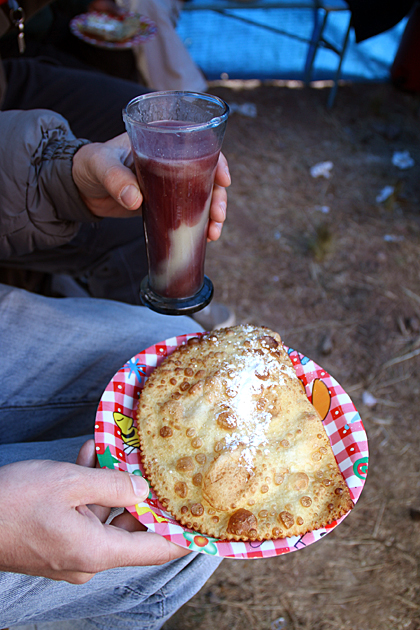 Api is an altiplano drink, popular mainly in the Andean highlands of the country. It makes sense; on cold mountain mornings, there's nothing better than a steaming hot cup of rich, liquid corn sugar. We tried it a number of times, both in restaurants and from street-side stands. With all the sugar, it might be too sweet for some palettes, and probably isn't the healthiest thing in the world, but a serving certainly provides plenty of energy for the day.
– Get our articles directly in your inbox