Sucre's Mirador on Recoleta Hill
The best bird's-eye view of Bolivia's capital can be found at the top of the Recoleta hill. The climb is arduous, but worth the effort. At sunset, the "White City" is even more beautiful from above than from street-level. Just head due south from the city center. As long as you're going uphill, you're on the right path.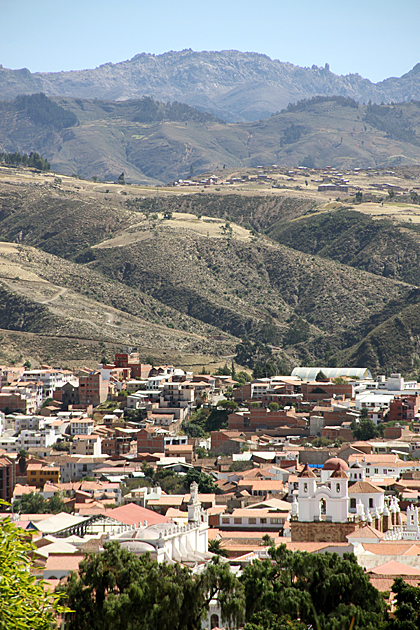 A restaurant suitably named "Cafe Mirador" serves up excellent food at unbelievable prices, especially considering the location. With cozy lounge chairs that look over a small botanical garden and the city sprawling in the valley below, there's no better place to relax and soak in the sun which seems to always shine on Sucre.