Three Great Places to Stay in Bolivia
If you're looking for a cheap and cool place to stay, here are three Bolivian hostels and hostals we can recommend in some of the country's coolest cities: La Paz, Potosí and Sucre. (Hostals are kind of like a mix between a hostel and hotel — a step-up in privacy and comfort).
The Adventure Brew in La Paz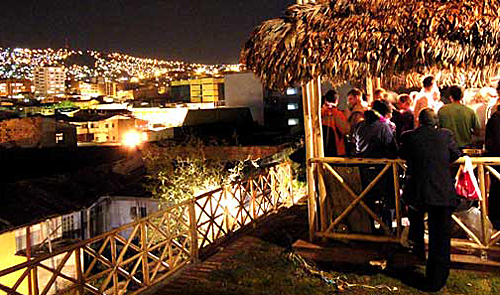 Four reasons you should stay there: 1) You get a free beer for every night you stay, 2) A great view over La Paz from their bar, 3) A central location from which you can easily access the city's main tourist attractions, 4) Check-out is at 1pm!
To book this hostel click here: Adventure Brew
Hostal Casona Potosí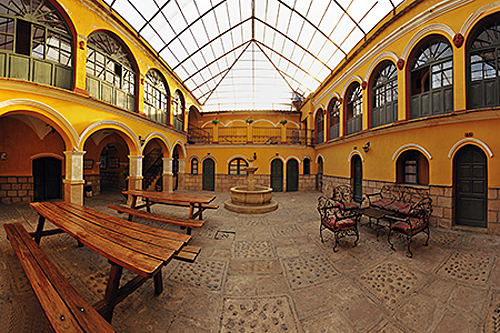 We stayed in this hostal while exploring Potosí. A large patio offers a comfortable place to hang out and meet other travelers. We stayed in a private room with our own bathroom and hot shower. Breakfast is forgettable, but the real plus is its central location right off the main plaza.
Book this hostal here: Hostal Casona Potosí
Hostal de Su Merced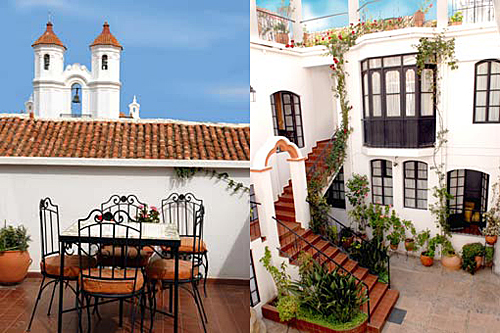 Merced is the most popular hostal in Sucre, and vies to be the best in all Bolivia. Famous for its beautiful antique furniture, Merced offers nicely decorated rooms and peaceful sunny terraces, near the San Felipe Neri.
"From the highest terraces you may enjoy one of the best panoramic views over the ancient white city, the green mountains behind it and the bluest of skies."
You can book rooms right here: Hostal de Su Merced