For 91 Days
we lived in Bolivia. From Sucre to La Paz, Copacabana to Cochabamba, we saw as much as three months would allow. We went on hikes through the highlands, went into the Salar of Uyuni, and discovered the fascinating history of Potosi, along with numerous other adventures. Start
at the beginning
of our journey, or
the end
. Visit the
comprehensive index
of everything we wrote about, or just check out a few posts, selected at random, below: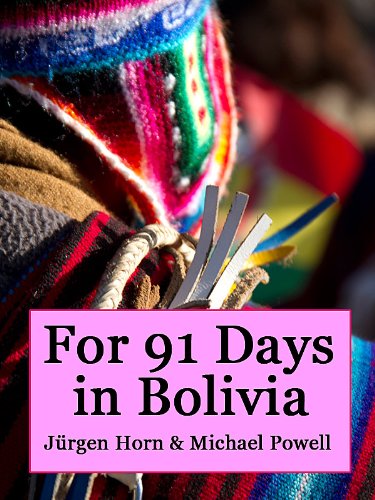 We've collected three months of our wild Bolivian experiences in an E-book, which you can download directly from us, or buy on Amazon for your e-reader. Get over two hundred full-color images, and all our articles from Sucre, La Paz, Potosí, Cochabamba, the Salar de Uyuni and more, in an easy-to-carry format. With a comprehensive index arranged by category and date, the e-book is easy to navigate, and filled with beautiful photos, amusing anecdotes, and detailed, well-researched descriptions of Bolivia's food, culture and history.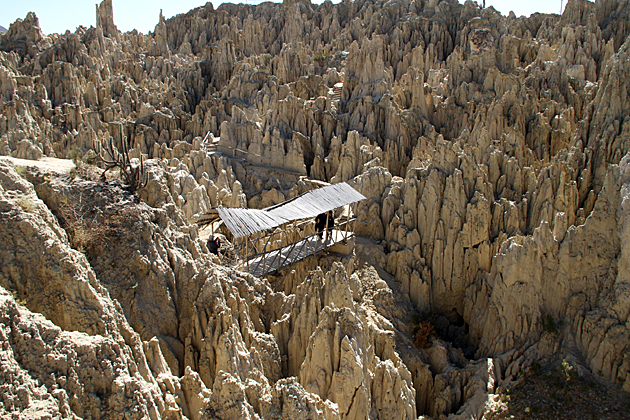 About 40 minutes south of La Paz, a bizarre landscape of eroded rock and clay takes shape. Known as the Valle de la Luna, the jagged hills and crags seem to belong in a science fiction film, and not so near a major city. A small park allows visitors to explore the area from within.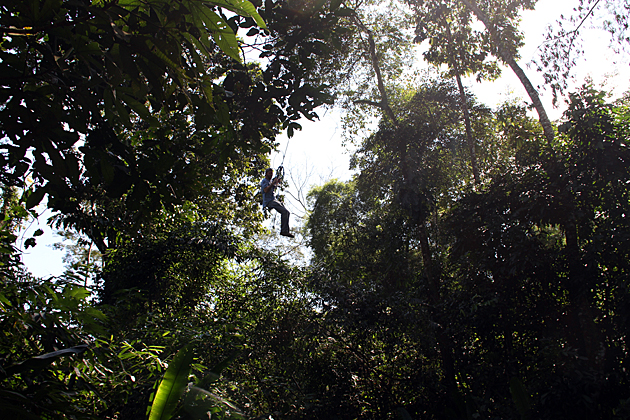 La Jungla park in Chipiriri is 30 minutes by taxi from Villa Tunari. It's an odd enterprise; privately funded and operated by members of the community to take advantage of tourism to the Chapare region. The park is a giant jungle gym, in a more literal sense than usual. With a number of swings and playground constructions for children, and more intense offerings for adults, it's a fun place to spend a couple hours.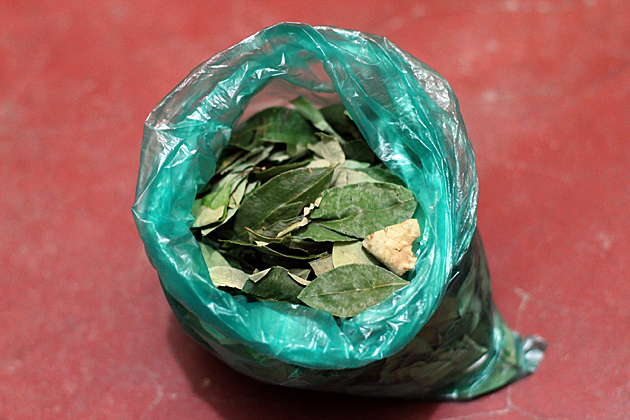 While "chewing" is the popular term for it, the leaves should never actually be munched upon. Instead, they should be placed one-by-one into the cheek, forming a small saliva-generating ball which you just leave there. Because the stems of the leaves can hurt the inside of your cheek, you should remove them first. Some remove the stems by sliding the leaves between their two front teeth, while others use a lick-fold-tear method.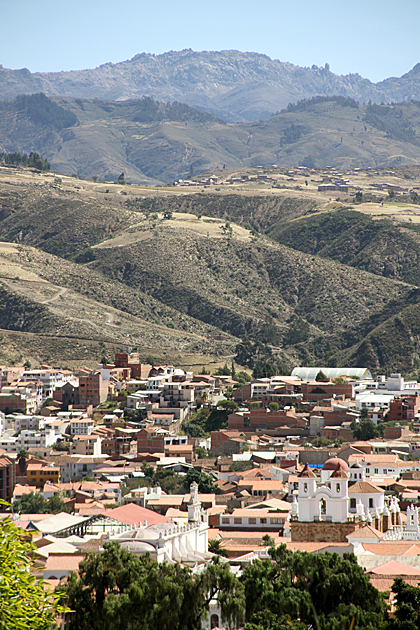 The best bird's-eye view of Bolivia's capital can be found at the top of the Recoleta hill. The climb is arduous, but worth the effort. At sunset, the "White City" is even more beautiful from above than from street-level. Just head due south from the city center. As long as you're going uphill, you're on the right path.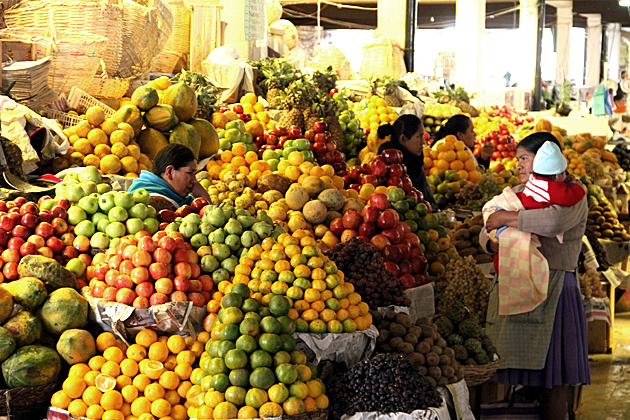 Tell you what. If you ever decide to go for the Guinness record of World's Biggest Fruit Salad, do your shopping at Sucre's Mercado Central. You'll find hundreds of thousands of women selling billions of fruits. I mean, even if every person in this city ate a dozen bananas, six apples and eighteen pounds of grapes each day, there'd still be a surplus. Never heard of supply and demand, people?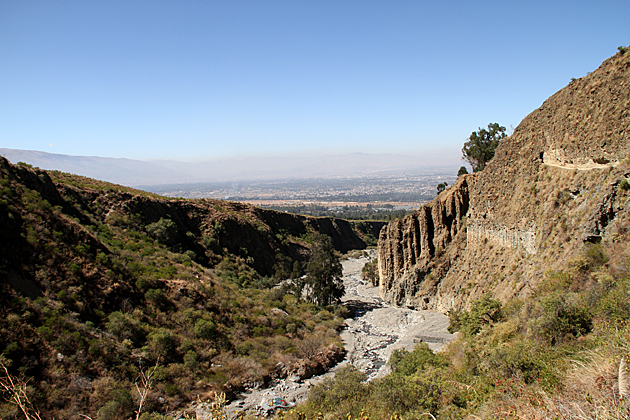 We were a bit disappointed about the lack of touristy things to do inside the city of Cochabamba. A few interesting buildings and churches, but you would expect more for a city of its size. Luckily, the surrounding areas definitely picked up the slack. Beautiful small towns, mountains for trekking and areas of incredible natural beauty, such as Pairumani Park.