For 91 Days
we lived in Bolivia. From Sucre to La Paz, Copacabana to Cochabamba, we saw as much as three months would allow. We went on hikes through the highlands, went into the Salar of Uyuni, and discovered the fascinating history of Potosi, along with numerous other adventures. Start
at the beginning
of our journey, or
the end
. Visit the
comprehensive index
of everything we wrote about, or just check out a few posts, selected at random, below: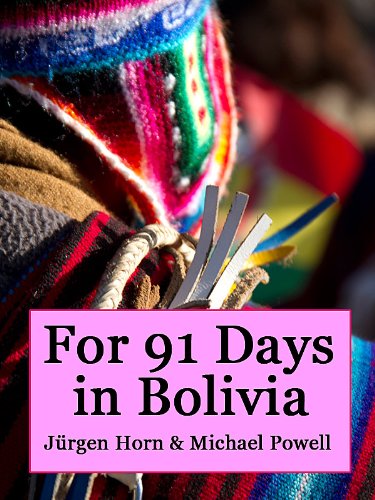 We've collected three months of our wild Bolivian experiences in an E-book, which you can download directly from us, or buy on Amazon for your e-reader. Get over two hundred full-color images, and all our articles from Sucre, La Paz, Potosí, Cochabamba, the Salar de Uyuni and more, in an easy-to-carry format. With a comprehensive index arranged by category and date, the e-book is easy to navigate, and filled with beautiful photos, amusing anecdotes, and detailed, well-researched descriptions of Bolivia's food, culture and history.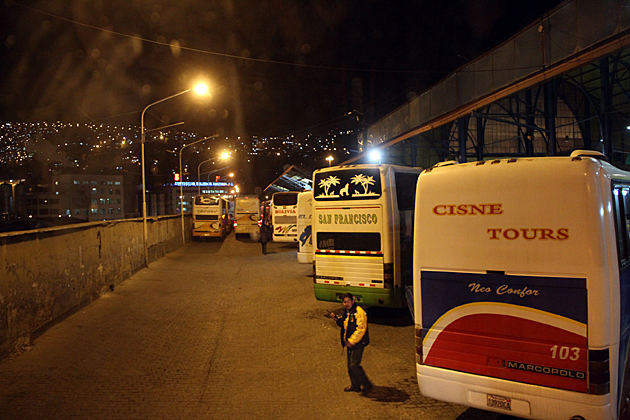 We learned about the roadblock at 9am, just after arriving at the terminal. Our bus might leave at noon. At 1pm, we were told that 3pm could be the new departure time. At 5pm, we traded in our tickets for a night bus leaving at 9. And around 11pm, we finally got on the road to Cochabamba. A fourteen-hour delay: in terms of Bolivian strikes, we actually got pretty lucky!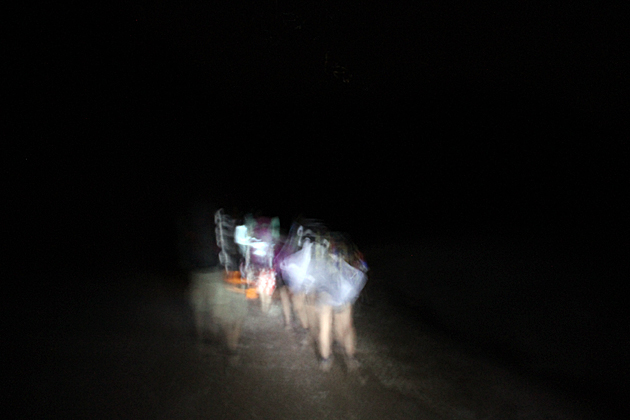 On the second day of our hike, we woke at sunrise with aching shoulders, backs and legs, but possessed by a strange energy. The Crater of Maragua was within sight, and the promise of restorative thermal baths at hike's end made us eager to get moving. But breakfast and packing up the campsite took longer than anticipated: a delay which would later haunt us…
Pachamama plays a big part in the ancient Andean religions. The benevolent earth goddess is still worshiped throughout the highlands of Bolivia. She controls the harvest, and demands frequent rituals to be performed in her honor. For example, before drinking chicha, Bolivians spill a bit onto the ground. First drink goes to Pachamama. Llamas are also sacrificed and incense burnt in her honor.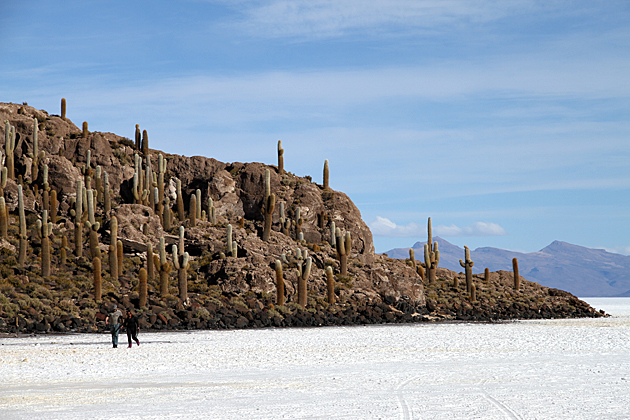 Also called the Isla del Pescado thanks to its fish-like profile, the island of Incahuasi is situated smack in the middle of the enormous Salar de Uyuni. We arrived there midway through the first day of our tour. Covered by millennial cacti and composed of coral, the island is a stunning reminder that the salt flats used to be part of a gigantic lake.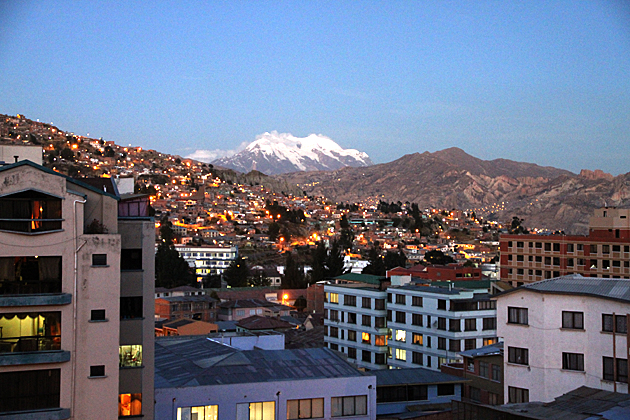 I stirred to life as we passed through the satellite Aymara city of El Alto, perched perilously on a hill overlooking La Paz. But though my eyes had opened, I thought perhaps I was still dreaming. Bolivia's largest and most important city was sprawled out across the valley below us, beginning to light up as though preparing for our arrival, surrounded by mountains on all sides.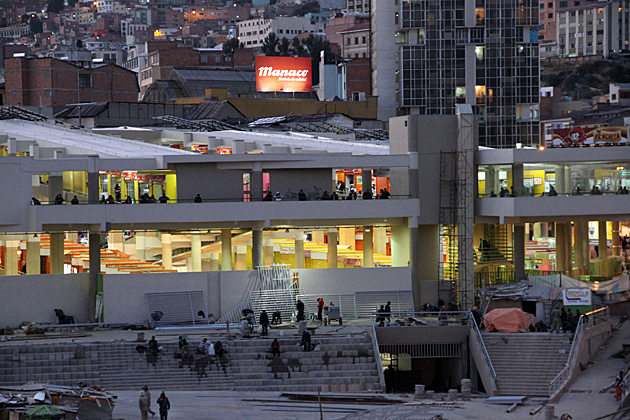 If you're looking for a quick and incredibly cheap lunch in small, cramped quarters, you can't go wrong at the the gleaming new Mercado Lanza near the Iglesia de San Francisco. With hundreds of stalls serving food and juices, you'll definitely find something appetizing. Just don't be squeamish about sitting shoulder-to-shoulder with strangers.