For 91 Days
we lived in Bolivia. From Sucre to La Paz, Copacabana to Cochabamba, we saw as much as three months would allow. We went on hikes through the highlands, went into the Salar of Uyuni, and discovered the fascinating history of Potosi, along with numerous other adventures. Start
at the beginning
of our journey, or
the end
. Visit the
comprehensive index
of everything we wrote about, or just check out a few posts, selected at random, below: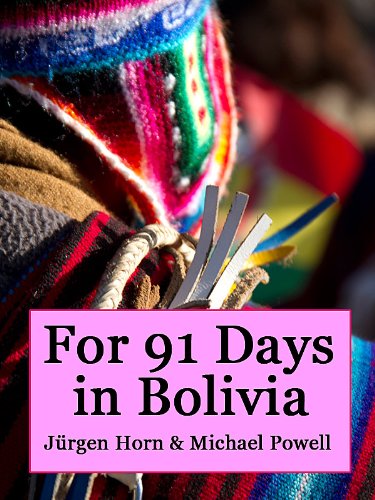 We've collected three months of our wild Bolivian experiences in an E-book, which you can download directly from us, or buy on Amazon for your e-reader. Get over two hundred full-color images, and all our articles from Sucre, La Paz, Potosí, Cochabamba, the Salar de Uyuni and more, in an easy-to-carry format. With a comprehensive index arranged by category and date, the e-book is easy to navigate, and filled with beautiful photos, amusing anecdotes, and detailed, well-researched descriptions of Bolivia's food, culture and history.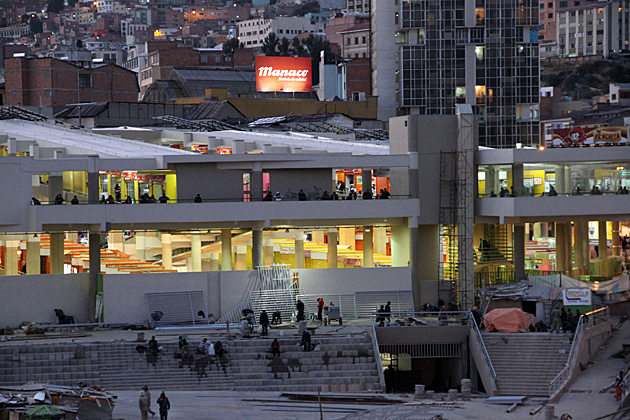 If you're looking for a quick and incredibly cheap lunch in small, cramped quarters, you can't go wrong at the the gleaming new Mercado Lanza near the Iglesia de San Francisco. With hundreds of stalls serving food and juices, you'll definitely find something appetizing. Just don't be squeamish about sitting shoulder-to-shoulder with strangers.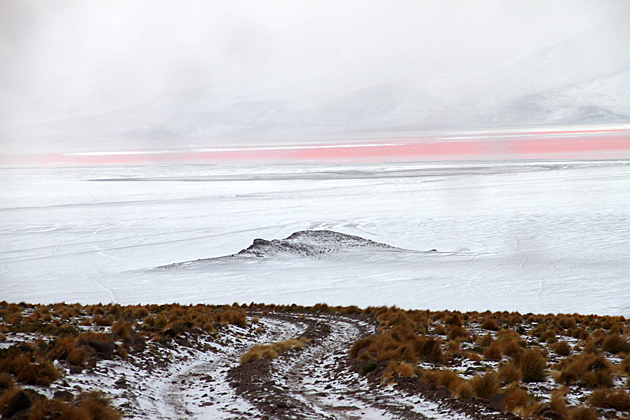 The refuge for the second night of our Uyuni trip was located high up in the Andes. It was cold. Regardless of my sleeping bag and fourteen layers of clothes, I laid awake half the night shivering and listening to the pattering sound of something against the roof. "Hail", I thought aloud. "Sand", came a voice from the other bed. Jürgen apparently wasn't sleeping either.
We were both wrong: it was snow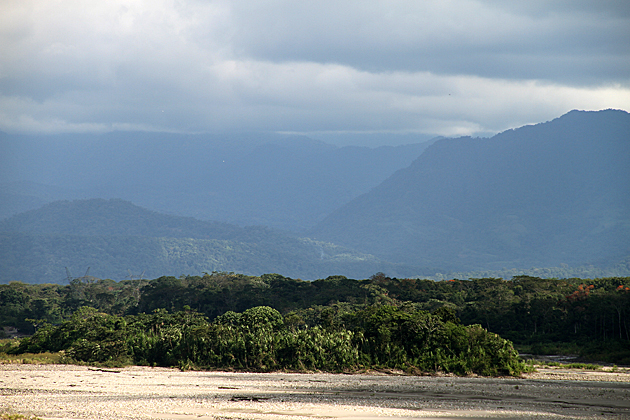 According to our original itinerary, we were to visit the jungles of Rurrenabaque after our stint in Cochabamba. But after looking at the map, we altered our plans and instead checked out the jungles of the Chapare province, much closer to Cochabamba and less frequented by tourists. The capital of Chapare is Villa Tunari.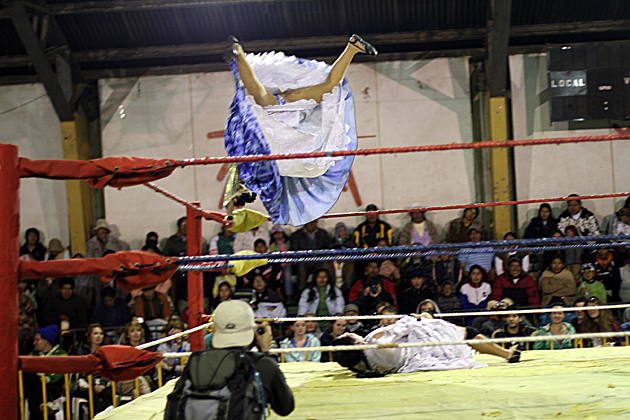 We recently attended the famous Lucha Libre at a sports facility in El Alto. Bolivians are wild for wrestling. Posters of famous American wrestlers are everywhere, and you can't go a block in La Paz without seeing seeing it on a curbside television set. Bolivia doesn't have a professional league on the same level as the USA's WWE, but El Alto's Sunday afternoon Lucha Libre makes a solid substitute.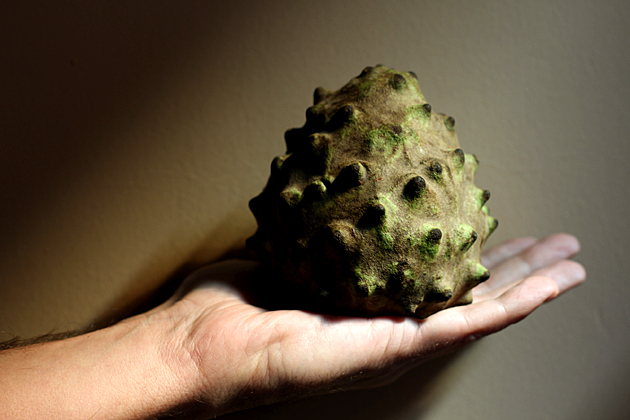 On our second day in Sucre, we ventured into the Mercado Central, which was quite the experience. Before leaving, we stopped at one of the stands and bought some strange-looking fruits, including the chirimoya.
Cochabamba is perhaps most well-known around the world for its water protests of 2000, which shut down the city for days. The "Water Wars" pitted farmers and the working poor against a government-backed multinational consortium, who had taken control of the city's water supply. Cochabamba's struggle was unusually successful, and has become an inspiration for those who rail against against corporate greed and injustice.