For 91 Days
we lived in Bolivia. From Sucre to La Paz, Copacabana to Cochabamba, we saw as much as three months would allow. We went on hikes through the highlands, went into the Salar of Uyuni, and discovered the fascinating history of Potosi, along with numerous other adventures. Start
at the beginning
of our journey, or
the end
. Visit the
comprehensive index
of everything we wrote about, or just check out a few posts, selected at random, below: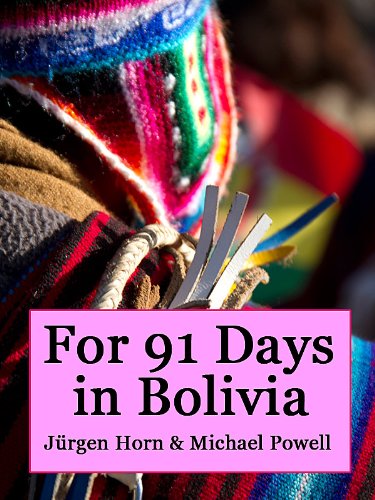 We've collected three months of our wild Bolivian experiences in an E-book, which you can download directly from us, or buy on Amazon for your e-reader. Get over two hundred full-color images, and all our articles from Sucre, La Paz, Potosí, Cochabamba, the Salar de Uyuni and more, in an easy-to-carry format. With a comprehensive index arranged by category and date, the e-book is easy to navigate, and filled with beautiful photos, amusing anecdotes, and detailed, well-researched descriptions of Bolivia's food, culture and history.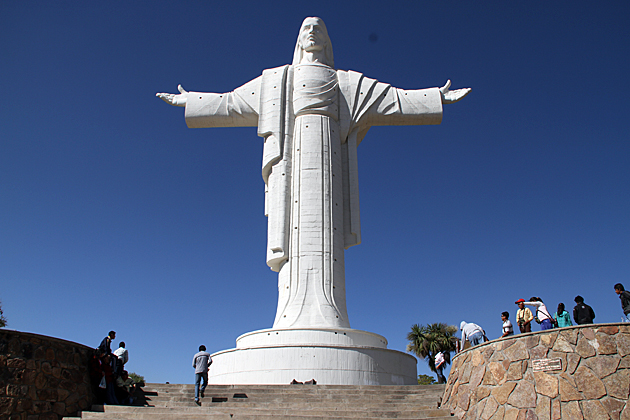 Completed in 1994 to commemorate the 1988 visit of Pope John Paul II, Cochabamba's mighty Christ towers over the city from the top of San Pedro hill. With his arms open toward the city, it seems as though Cochabamba is about to get a bear hug from the big guy. Rio's Jesus measures exactly 33 meters in height: one meter for each year of the savior's life. Cochabamba's is 33 meters and 20 centimeters, which locals attribute to the fact that Jesus lived for 33 years and a bit.
It was our first day in Sucre, and the women in the tourist office seemed to be competing over who could be the most helpful. The younger lady took an early lead by piling brochures into my hands, offering advice on bus connections and informing us about upcoming festivals. However, her opponent, older and more deliberate, claimed victory after hearing Juergen say he was a photographer. "Ah! I bet you want a view over the city." Yes, that is exactly what we want!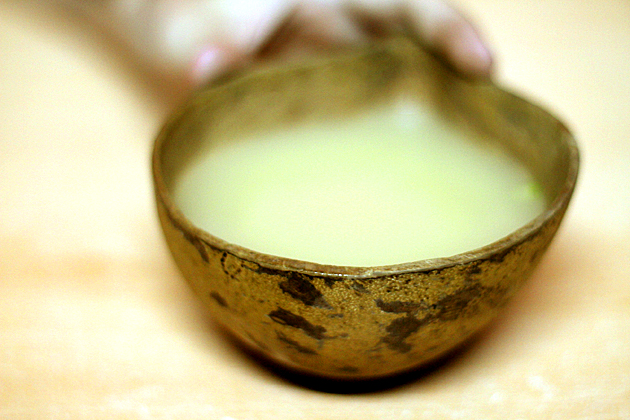 A slightly-alcoholic drink made from fermented corn, chicha is a sickly-yellow beverage hugely popular in Bolivia, especially in and around Cochabamba. It's always homemade, prepared in huge earthenware vats, where the corn mixture is left to ferment for several days.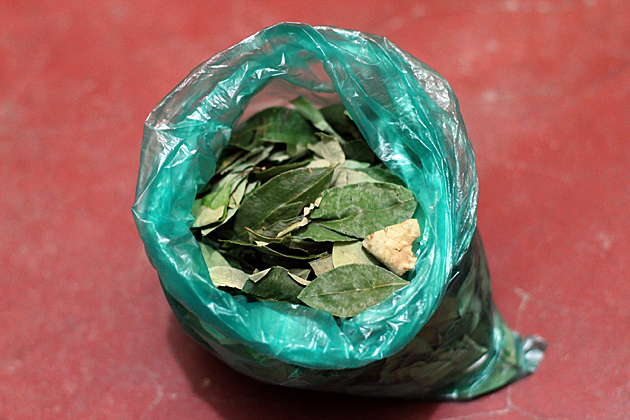 While "chewing" is the popular term for it, the leaves should never actually be munched upon. Instead, they should be placed one-by-one into the cheek, forming a small saliva-generating ball which you just leave there. Because the stems of the leaves can hurt the inside of your cheek, you should remove them first. Some remove the stems by sliding the leaves between their two front teeth, while others use a lick-fold-tear method.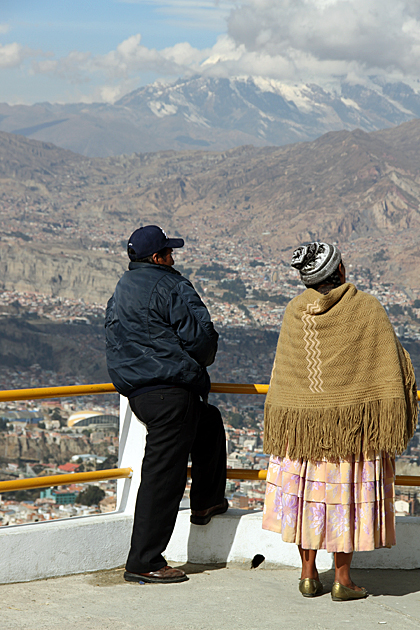 "Why are we walking?! There are buses which go up to Killi Killi". Aw man, don't be a such a wimp, Jürgen! We need the exercise. And it's not even all that high.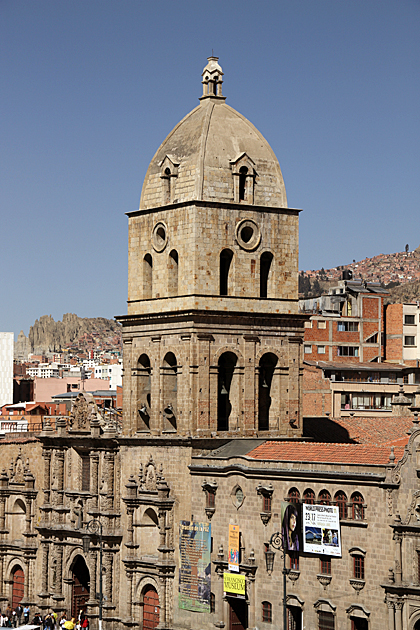 The stunning Iglesia de San Francisco was built in the 18th century, and sits at the very top of the city's main thoroughfare. After the Metropolitan Cathedral, it's the most important religious building in La Paz, and because of its advantageous position near the tourist hub of Calle Sagárnaga, probably the most well-known.