For 91 Days
we lived in Bolivia. From Sucre to La Paz, Copacabana to Cochabamba, we saw as much as three months would allow. We went on hikes through the highlands, went into the Salar of Uyuni, and discovered the fascinating history of Potosi, along with numerous other adventures. Start
at the beginning
of our journey, or
the end
. Visit the
comprehensive index
of everything we wrote about, or just check out a few posts, selected at random, below: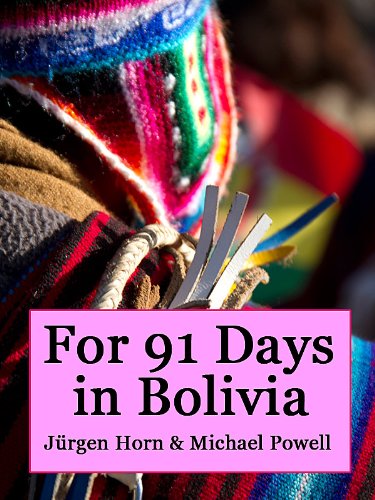 We've collected three months of our wild Bolivian experiences in an E-book, which you can download directly from us, or buy on Amazon for your e-reader. Get over two hundred full-color images, and all our articles from Sucre, La Paz, Potosí, Cochabamba, the Salar de Uyuni and more, in an easy-to-carry format. With a comprehensive index arranged by category and date, the e-book is easy to navigate, and filled with beautiful photos, amusing anecdotes, and detailed, well-researched descriptions of Bolivia's food, culture and history.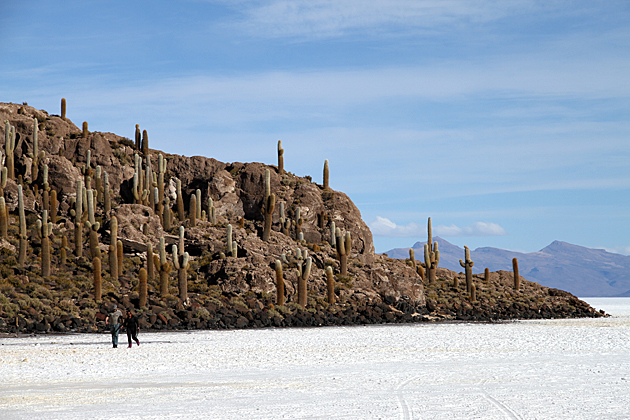 Also called the Isla del Pescado thanks to its fish-like profile, the island of Incahuasi is situated smack in the middle of the enormous Salar de Uyuni. We arrived there midway through the first day of our tour. Covered by millennial cacti and composed of coral, the island is a stunning reminder that the salt flats used to be part of a gigantic lake.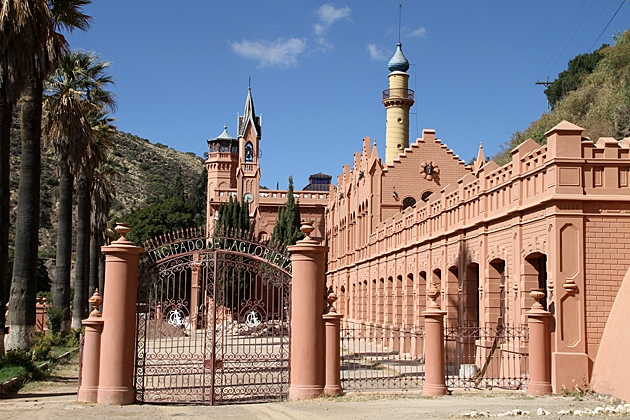 Don Francisco Argandoña and his wife Clotilde Urioste Velasco were among the most important members of late 19th Century Bolivian society. He had made a fortune in the mining industry, and owned a private bank. She was the daughter of a wealthy Spanish family, and dedicated her life to helping orphans. On a diplomatic tour Europe in 1898, they called upon Pope Leon XIII, who pronounced them the "Princes of the Glorieta". They accepted the honor graciously; it hardly mattered that Bolivia didn't have a monarchy.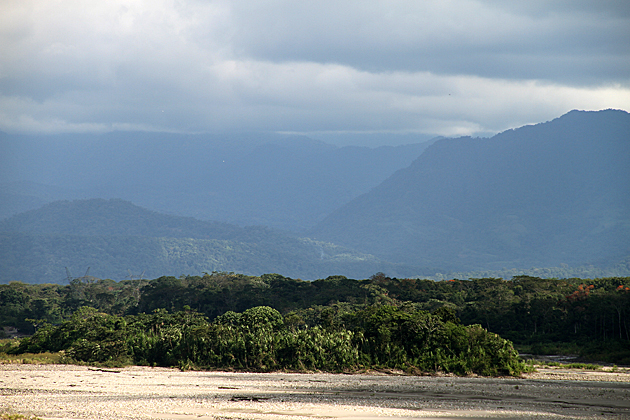 According to our original itinerary, we were to visit the jungles of Rurrenabaque after our stint in Cochabamba. But after looking at the map, we altered our plans and instead checked out the jungles of the Chapare province, much closer to Cochabamba and less frequented by tourists. The capital of Chapare is Villa Tunari.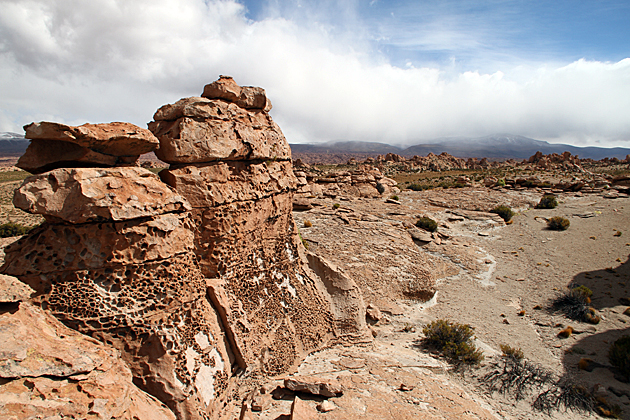 Most of our first month in Bolivia was spent in the gorgeous capital of Sucre, so our opinion of the country may change. We've seen a lot of the altiplano, the high plains of the Andes which stretch along the country's western extreme: Sucre, Potosí, Uyuni, La Paz. It's hard to believe how quickly our time is passing by… it will be interesting to see how our perception of the country changes in the next couple months.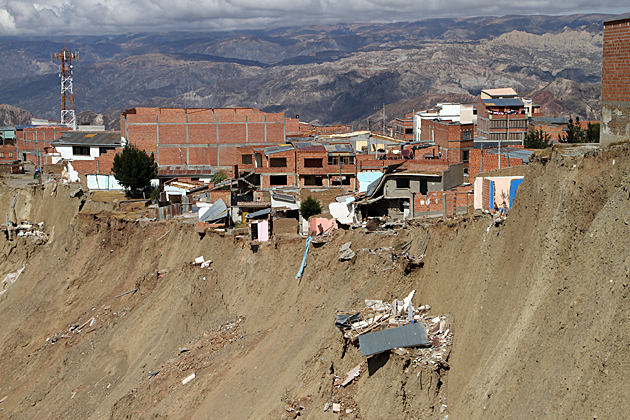 In March of 2011, while we were in Buenos Aires, we read about a mega-landslide in La Paz, which destroyed 400 homes and displaced 5000 people. But we didn't pay attention to the name of the neighborhood. So when we decided on a whim to explore Pampahasi, found high on the eastern side of La Paz, we were stunned to find a road that simply dropped off into nothingness. Houses ripped into two and a vast cliff of mud and sand dropping precipitously to the field below.
Pachamama plays a big part in the ancient Andean religions. The benevolent earth goddess is still worshiped throughout the highlands of Bolivia. She controls the harvest, and demands frequent rituals to be performed in her honor. For example, before drinking chicha, Bolivians spill a bit onto the ground. First drink goes to Pachamama. Llamas are also sacrificed and incense burnt in her honor.