For 91 Days
we lived in Bolivia. From Sucre to La Paz, Copacabana to Cochabamba, we saw as much as three months would allow. We went on hikes through the highlands, went into the Salar of Uyuni, and discovered the fascinating history of Potosi, along with numerous other adventures. Start
at the beginning
of our journey, or
the end
. Visit the
comprehensive index
of everything we wrote about, or just check out a few posts, selected at random, below: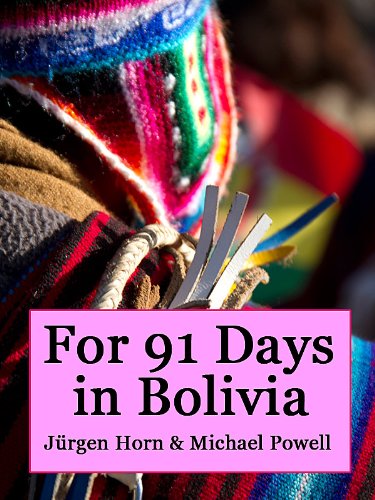 We've collected three months of our wild Bolivian experiences in an E-book, which you can download directly from us, or buy on Amazon for your e-reader. Get over two hundred full-color images, and all our articles from Sucre, La Paz, Potosí, Cochabamba, the Salar de Uyuni and more, in an easy-to-carry format. With a comprehensive index arranged by category and date, the e-book is easy to navigate, and filled with beautiful photos, amusing anecdotes, and detailed, well-researched descriptions of Bolivia's food, culture and history.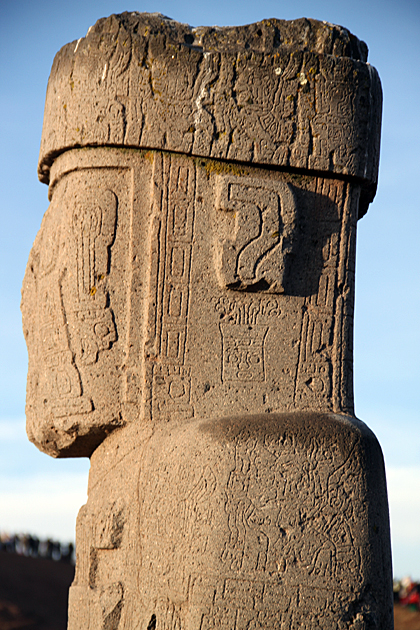 We've already written about the our visit to Tiwanaku for the Aymara New Year celebration. But we had so many pictures, we've had to split them up into two posts. Here's our second set of images from this amazing festival… including the sunrise, and the events which followed. Keep your eye out for Evo Morales: this is the second time we've been able to see Bolivia's president!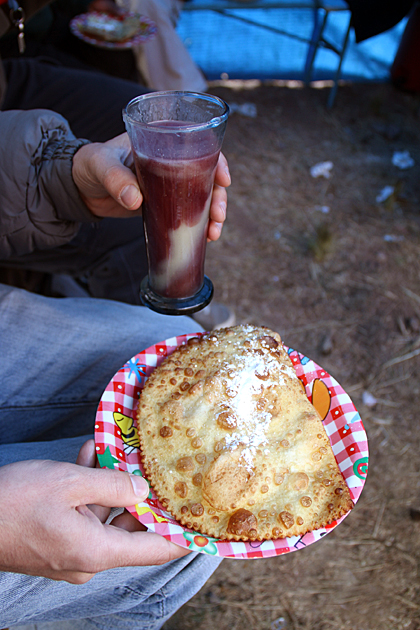 One of the most popular Bolivian drinks is api morado, usually referred to as just "api". Made from purple maize, cinnamon, water and sugar, the beverage is colorful, heavy and delicious. And it makes for a hearty breakfast, especially when accompanied with fritters (buñuelos).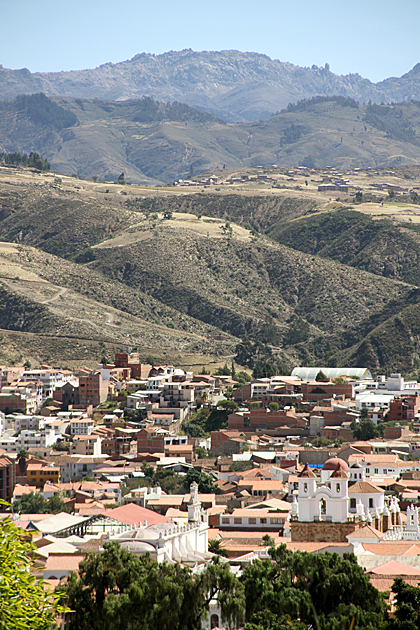 The best bird's-eye view of Bolivia's capital can be found at the top of the Recoleta hill. The climb is arduous, but worth the effort. At sunset, the "White City" is even more beautiful from above than from street-level. Just head due south from the city center. As long as you're going uphill, you're on the right path.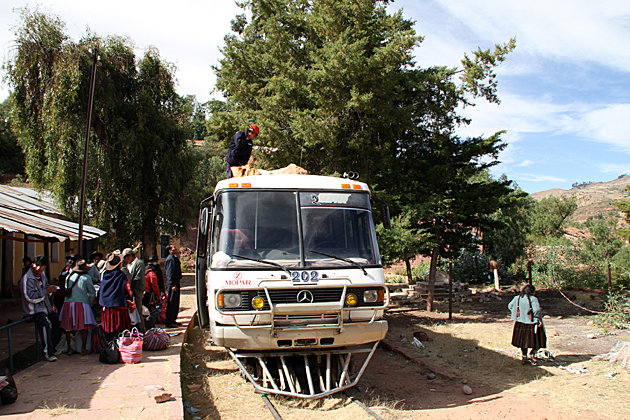 By bus, a trip from Sucre to Potosí takes just a few hours, and it's even faster by taxi. But if you're more interested in scenery than speed, check out the ultra slow bus-train, which winds its wobbly way around mountains, lakes and valleys, offering spectacular views every inch of the way.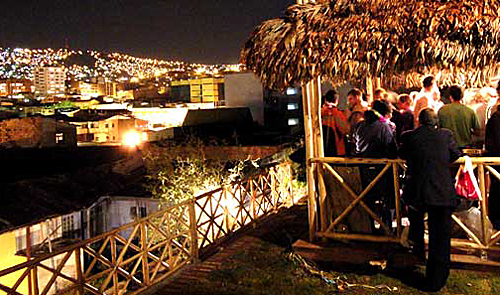 If you're looking for a cheap and cool place to stay, here are three Bolivian hostels and hostals we can recommend in some of the country's coolest cities: La Paz, Potosí and Sucre.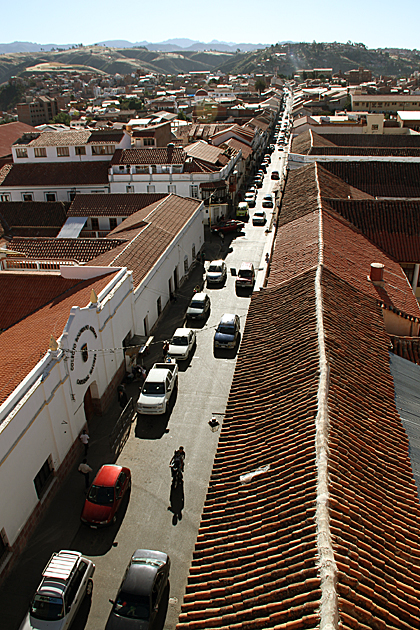 Before arriving in Sucre, I really didn't know what to expect! My knowledge of the city and country were near zero, so I've been spending a lot of times in the streets to educate myself. I hope you enjoy this set of pictures, which represent my first impressions of this incredible place.