For 91 Days
we lived in Bolivia. From Sucre to La Paz, Copacabana to Cochabamba, we saw as much as three months would allow. We went on hikes through the highlands, went into the Salar of Uyuni, and discovered the fascinating history of Potosi, along with numerous other adventures. Start
at the beginning
of our journey, or
the end
. Visit the
comprehensive index
of everything we wrote about, or just check out a few posts, selected at random, below: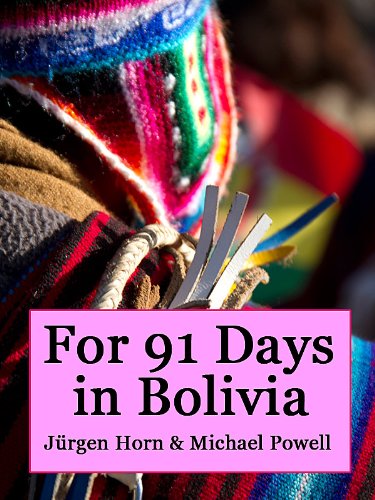 We've collected three months of our wild Bolivian experiences in an E-book, which you can download directly from us, or buy on Amazon for your e-reader. Get over two hundred full-color images, and all our articles from Sucre, La Paz, Potosí, Cochabamba, the Salar de Uyuni and more, in an easy-to-carry format. With a comprehensive index arranged by category and date, the e-book is easy to navigate, and filled with beautiful photos, amusing anecdotes, and detailed, well-researched descriptions of Bolivia's food, culture and history.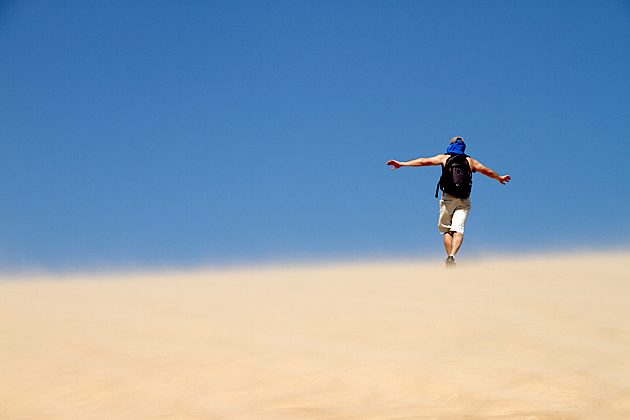 Santa Cruz is in Bolivia's Amazonian Basin, surrounded by jungles, with the hot, humid climate of a rain forest. So the existence of a massive field of sand dunes just sixteen kilometers south of the city is a geological marvel. On our very last day in Bolivia, we visited Las Lomas de Arena, declared a National Park in 1990.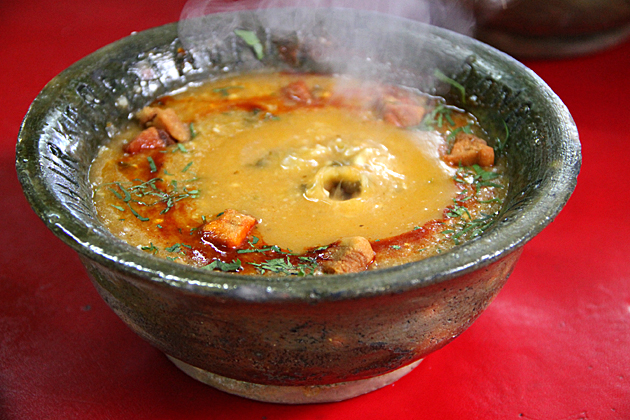 Henry, the guide for our 3-day hike around Sucre, was originally from Potosí. We told him that we had plans to visit his hometown, and he enthusiastically rattled off a number of recommendations. Churches, neighborhoods, shops... "But no matter what", he said, suddenly turning serious, "make sure to get a bowl of k'alaphurka". We were speaking Spanish, and I'd had a few beers. I could have sworn he said Cara Puta. "Really, Henry? You want me to go into a restaurant and order a steaming hot bowl of "Whore's Face"?!"
Heralded as Bolivia's best museum, the Casa de la Moneda offers a fascinating look back at a time when Potosí was the center of the Spanish Empire's wealth. This mammoth building in the center of the city was the Royal Mint, pressing silver extracted from the Cerro Rico into coins and medallions.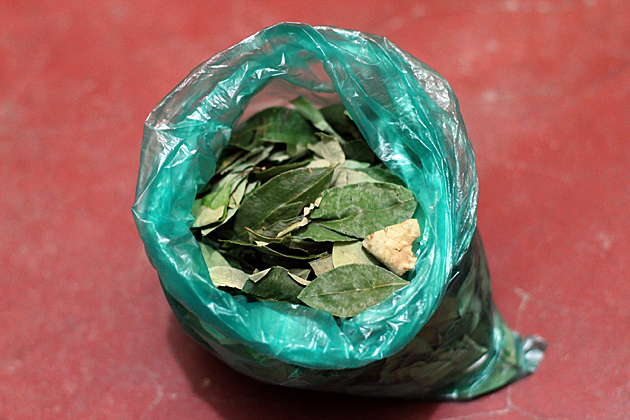 While "chewing" is the popular term for it, the leaves should never actually be munched upon. Instead, they should be placed one-by-one into the cheek, forming a small saliva-generating ball which you just leave there. Because the stems of the leaves can hurt the inside of your cheek, you should remove them first. Some remove the stems by sliding the leaves between their two front teeth, while others use a lick-fold-tear method.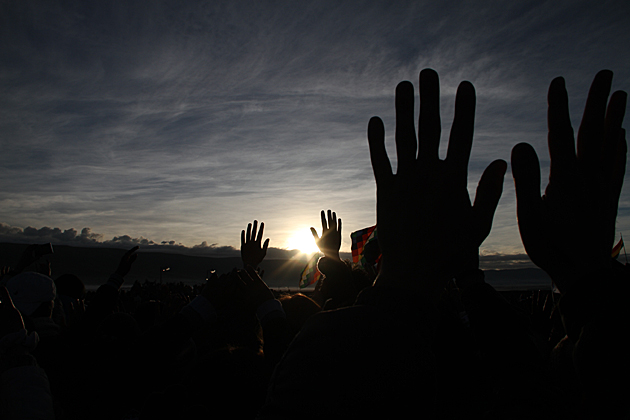 The pre-Incan ruins of Tiwanaku, just 35 miles west of La Paz, host Bolivia's biggest celebrations in honor of the Aymara New Year. With a belief system rooted heavily in the natural world, the Aymara recognize the winter solstice (June 21st) as the true beginning of the year. We woke up early in the morning to take part in the fun.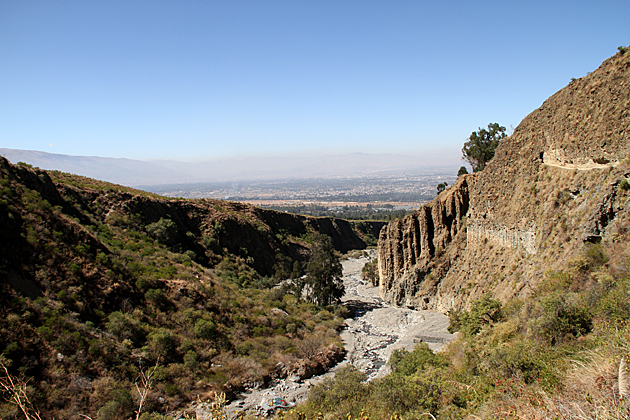 We were a bit disappointed about the lack of touristy things to do inside the city of Cochabamba. A few interesting buildings and churches, but you would expect more for a city of its size. Luckily, the surrounding areas definitely picked up the slack. Beautiful small towns, mountains for trekking and areas of incredible natural beauty, such as Pairumani Park.