Juan Recochea's American Visa
After we've decided on a new location in which to live for 91 days, I always research good books which are set there. In Savannah, the choice was clear: Midnight in the Garden of Good and Evil. Before arriving in Buenos Aires, I tore through an incredible crime novel called The Buenos Aires Quintet. And when we decided to move to Bolivia, I picked up American Visa, by Juan de Recacoechea. Another excellent choice.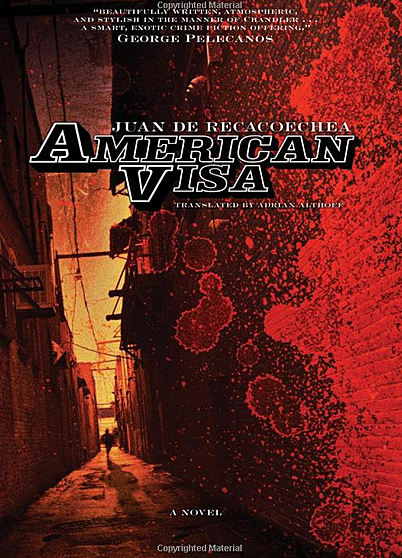 American Visa is one of the very few Bolivian novels to have ever been translated into English. A darkly humorous tale of crime and murder set in La Paz, it tells the story of Mario Alvarez's increasingly desperate attempts to get a visa to visit his son in the USA. The picture it paints of La Paz is colorful and gritty, filled with thieves, transvestites and prostitutes.
Recochea has a deep respect for the genre of crime, and his book makes frequent allusions to greats like Dashiell Hammett and Manuel Vázquez Montalbán. Mario, the story's protagonist, is a hard drinker and reluctant crook, who'd fit effortlessly into a film like The Maltese Falcon. His story begins fast and never loses its pace, deftly combining malicious laughs with sex and violence.
I couldn't believe how quickly I flew through the book. I recognized a lot of the places that Mario visits; El Alto, Plaza Eguino, api joints on C/ Buenos Aires, and so on. The book almost could function as a guide to the underbelly of the city. Somewhat foolishly, I had my parents read it. Though they enjoyed it, I've had to spend the last few days reassuring them that I'm not constantly being mugged or raped.
If you're a fan of crime fiction, and are planning a visit to La Paz, definitely check American Visa out. And if you don't like to read, the 2005 film adaptation is pretty good, too.
Buy the American Visa here: USA – UK – Germany