For 91 Days
we lived in Bolivia. From Sucre to La Paz, Copacabana to Cochabamba, we saw as much as three months would allow. We went on hikes through the highlands, went into the Salar of Uyuni, and discovered the fascinating history of Potosi, along with numerous other adventures. Start
at the beginning
of our journey, or
the end
. Visit the
comprehensive index
of everything we wrote about, or just check out a few posts, selected at random, below: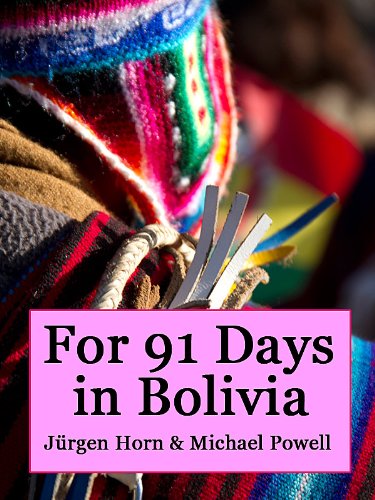 We've collected three months of our wild Bolivian experiences in an E-book, which you can download directly from us, or buy on Amazon for your e-reader. Get over two hundred full-color images, and all our articles from Sucre, La Paz, Potosí, Cochabamba, the Salar de Uyuni and more, in an easy-to-carry format. With a comprehensive index arranged by category and date, the e-book is easy to navigate, and filled with beautiful photos, amusing anecdotes, and detailed, well-researched descriptions of Bolivia's food, culture and history.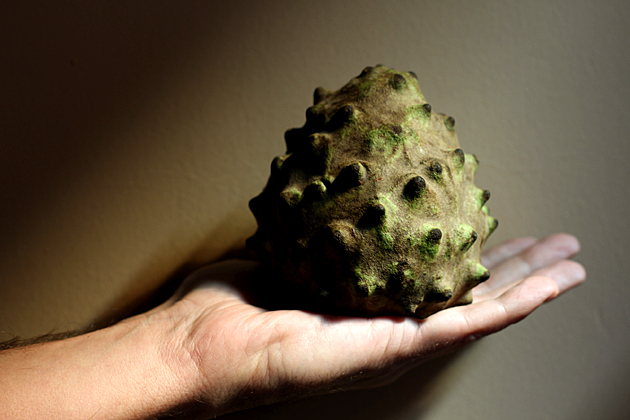 On our second day in Sucre, we ventured into the Mercado Central, which was quite the experience. Before leaving, we stopped at one of the stands and bought some strange-looking fruits, including the chirimoya.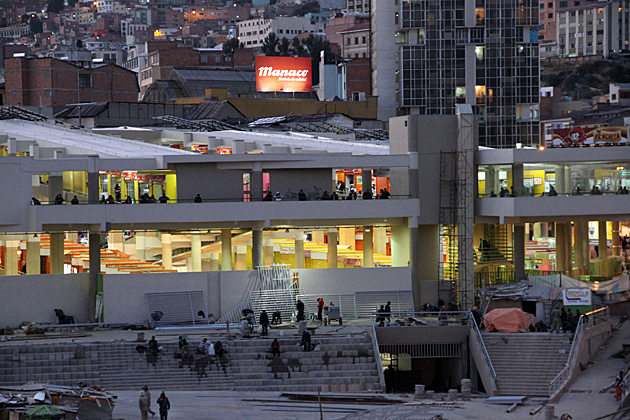 If you're looking for a quick and incredibly cheap lunch in small, cramped quarters, you can't go wrong at the the gleaming new Mercado Lanza near the Iglesia de San Francisco. With hundreds of stalls serving food and juices, you'll definitely find something appetizing. Just don't be squeamish about sitting shoulder-to-shoulder with strangers.
Seven kilometers outside of Santa Cruz, the Biocenter Güembé combines aspects of a resort, a natural recreation park, a swimming pool, and a zoo. We visited for half a day and could happily have stayed for much longer, relaxing by the pool or exploring the grounds more thoroughly.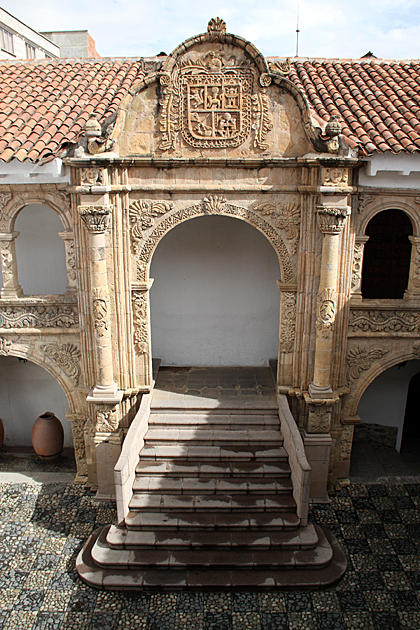 La Paz has a number of intriguing museums, including one dedicated to the unfairly maligned coca leaf, and another which takes a look at the War of the Pacific, when Bolivia lost its ocean access to Chile. Though we're normally big on museums, we were constantly distracted by the bustling street markets, and never made it to most of La Paz's. But we dared not skip out on the Museo de Etnografía y Folklore, near Plaza Murillo.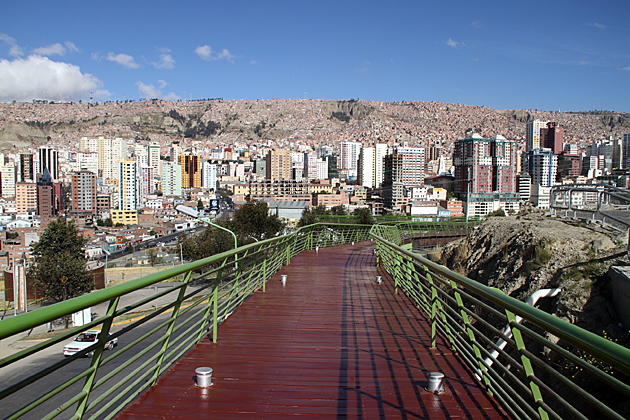 Basically, any spot in La Paz can be used a makeshift viewing point. Just raise your eyes off the ground and there's the massive Illimani Mountain towering over the southeast. Looking up towards the west provides a view of El Alto, Bolivia's fastest growing city, stretching haphazardly across the cliff. And if you drive into El Alto, the panorama of the city below is unmatched. Though La Paz itself can be grimy, polluted and uninspiring from an architectural standpoint, I doubt any other city in the world provides as many incredible picture-taking opportunities.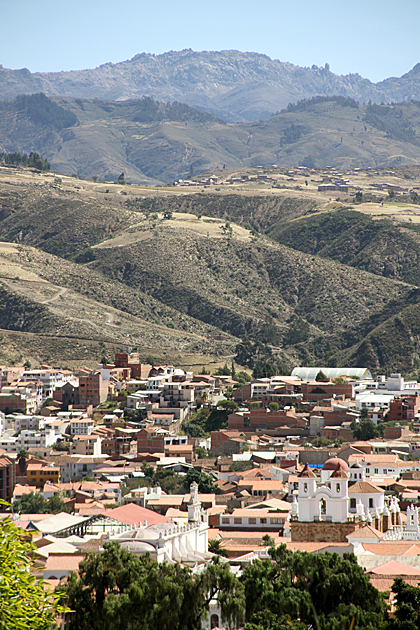 The best bird's-eye view of Bolivia's capital can be found at the top of the Recoleta hill. The climb is arduous, but worth the effort. At sunset, the "White City" is even more beautiful from above than from street-level. Just head due south from the city center. As long as you're going uphill, you're on the right path.