For 91 Days
we lived in Bolivia. From Sucre to La Paz, Copacabana to Cochabamba, we saw as much as three months would allow. We went on hikes through the highlands, went into the Salar of Uyuni, and discovered the fascinating history of Potosi, along with numerous other adventures. Start
at the beginning
of our journey, or
the end
. Visit the
comprehensive index
of everything we wrote about, or just check out a few posts, selected at random, below: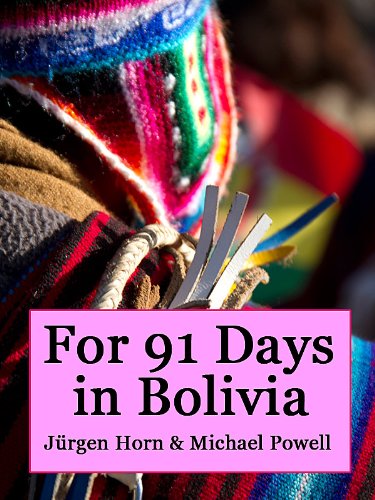 We've collected three months of our wild Bolivian experiences in an E-book, which you can download directly from us, or buy on Amazon for your e-reader. Get over two hundred full-color images, and all our articles from Sucre, La Paz, Potosí, Cochabamba, the Salar de Uyuni and more, in an easy-to-carry format. With a comprehensive index arranged by category and date, the e-book is easy to navigate, and filled with beautiful photos, amusing anecdotes, and detailed, well-researched descriptions of Bolivia's food, culture and history.
Walking aimlessly about town one sunny weekend afternoon, we happened upon a pageant called Miss Cholita Paceña 2011, just as the winner was being announced. With a grin larger than her hat, she danced about the stage, gladly receiving accolades from the crowd. We thought it was a good introduction to this random picture post, which includes a lot of other lovely things from La Paz… a soccer field with a gorgeous mountain view… the Illimani… and two Boxer dogs, handsome from the front and behind!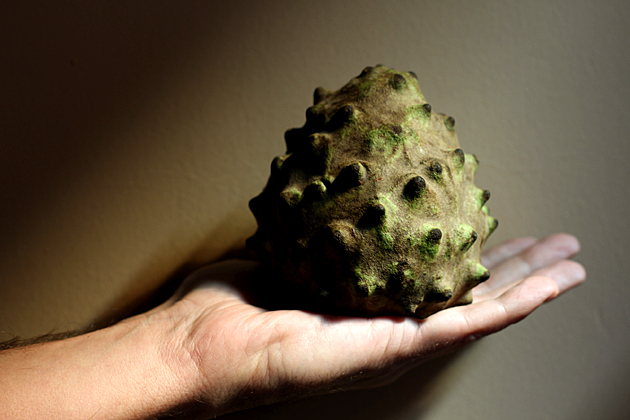 On our second day in Sucre, we ventured into the Mercado Central, which was quite the experience. Before leaving, we stopped at one of the stands and bought some strange-looking fruits, including the chirimoya.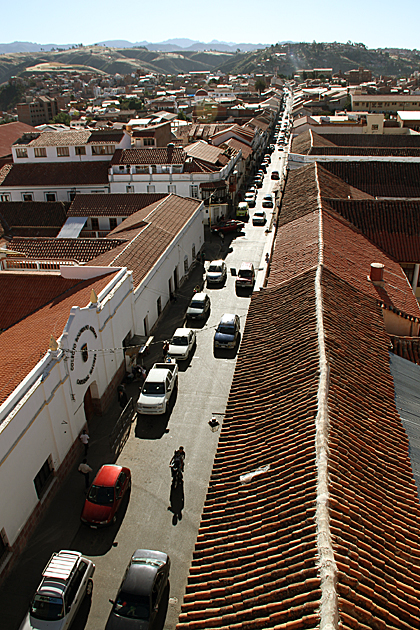 Before arriving in Sucre, I really didn't know what to expect! My knowledge of the city and country were near zero, so I've been spending a lot of times in the streets to educate myself. I hope you enjoy this set of pictures, which represent my first impressions of this incredible place.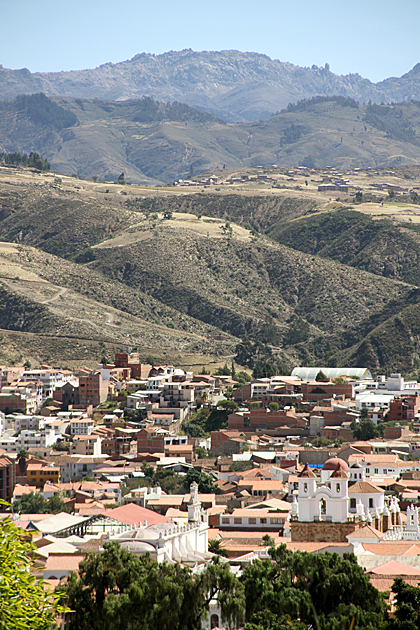 The best bird's-eye view of Bolivia's capital can be found at the top of the Recoleta hill. The climb is arduous, but worth the effort. At sunset, the "White City" is even more beautiful from above than from street-level. Just head due south from the city center. As long as you're going uphill, you're on the right path.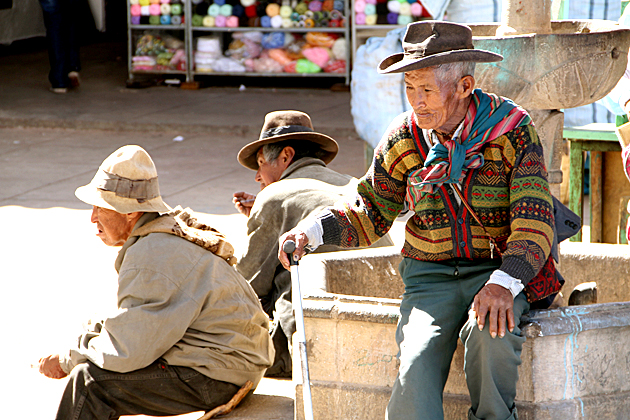 I was sitting on a bench in Sucre's Plaza 25 de Mayo, waiting to meet Jürgen for lunch, and fell into conversation with a gnarled old indigenous man. Quickly identifying me as a foreigner, he asked why my hair isn't blond. Apparently, this guy hadn't met all that many gringos…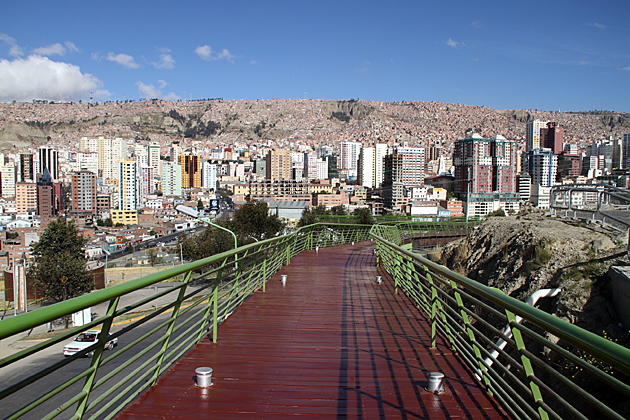 Basically, any spot in La Paz can be used a makeshift viewing point. Just raise your eyes off the ground and there's the massive Illimani Mountain towering over the southeast. Looking up towards the west provides a view of El Alto, Bolivia's fastest growing city, stretching haphazardly across the cliff. And if you drive into El Alto, the panorama of the city below is unmatched. Though La Paz itself can be grimy, polluted and uninspiring from an architectural standpoint, I doubt any other city in the world provides as many incredible picture-taking opportunities.