For 91 Days
we lived in Bolivia. From Sucre to La Paz, Copacabana to Cochabamba, we saw as much as three months would allow. We went on hikes through the highlands, went into the Salar of Uyuni, and discovered the fascinating history of Potosi, along with numerous other adventures. Start
at the beginning
of our journey, or
the end
. Visit the
comprehensive index
of everything we wrote about, or just check out a few posts, selected at random, below: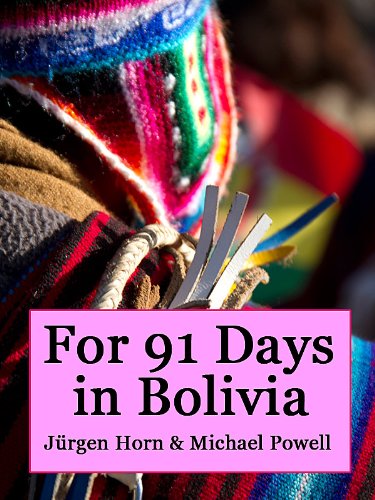 We've collected three months of our wild Bolivian experiences in an E-book, which you can download directly from us, or buy on Amazon for your e-reader. Get over two hundred full-color images, and all our articles from Sucre, La Paz, Potosí, Cochabamba, the Salar de Uyuni and more, in an easy-to-carry format. With a comprehensive index arranged by category and date, the e-book is easy to navigate, and filled with beautiful photos, amusing anecdotes, and detailed, well-researched descriptions of Bolivia's food, culture and history.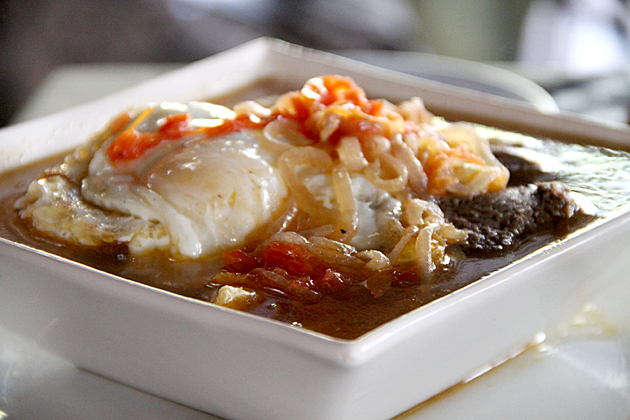 Eating in Bolivia has been a real test of intestinal fortitude. We've had a lot of incredible dishes, but our stomachs are unused to the style of food. Here are three other dishes which we've battled through during our time here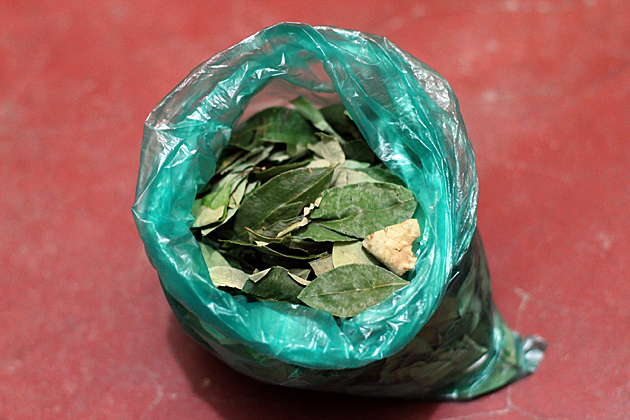 While "chewing" is the popular term for it, the leaves should never actually be munched upon. Instead, they should be placed one-by-one into the cheek, forming a small saliva-generating ball which you just leave there. Because the stems of the leaves can hurt the inside of your cheek, you should remove them first. Some remove the stems by sliding the leaves between their two front teeth, while others use a lick-fold-tear method.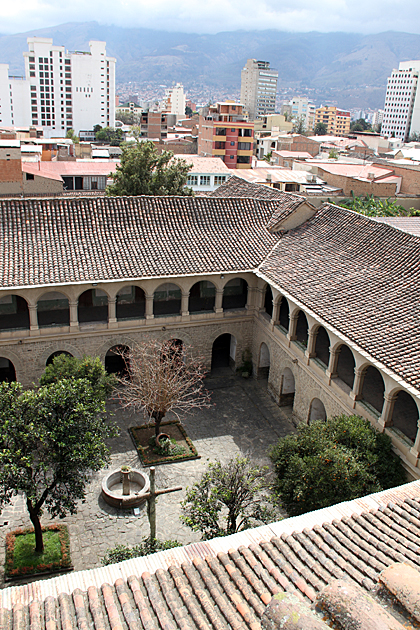 One of the most impressive buildings in Cochabamba is the Convent of Santa Teresa, on the corner of Ecuador and Aguirre. This still-active convent of Carmelite nuns was established in 1726, and is now open to the public for tours. The nuns live separated from the rest of humanity, hidden away from prying eyes in sections of the temple which are strictly off-limits.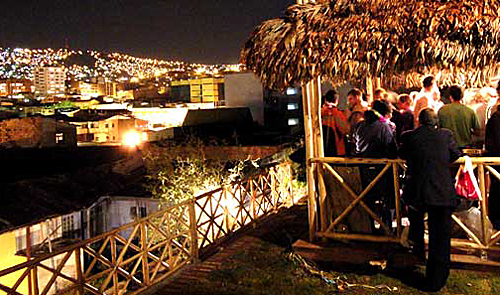 If you're looking for a cheap and cool place to stay, here are three Bolivian hostels and hostals we can recommend in some of the country's coolest cities: La Paz, Potosí and Sucre.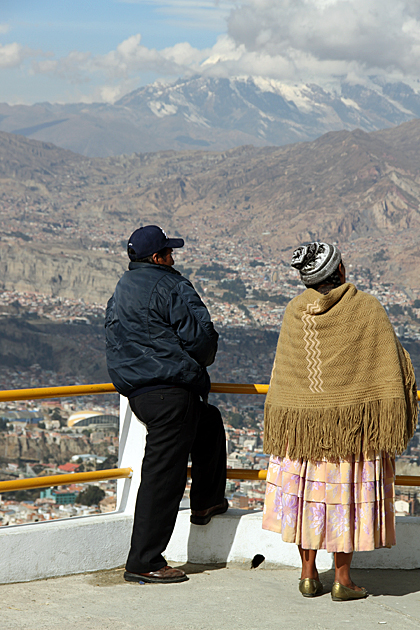 "Why are we walking?! There are buses which go up to Killi Killi". Aw man, don't be a such a wimp, Jürgen! We need the exercise. And it's not even all that high.
Soon after entering the Eduardo Abaroa Andean National Reserve, we arrived at the Laguna Colorada. With water that shifts spectacularly between deep blue and dark red, the reason for its name is immediately apparent. Home to bright pink flamingos, the lagoon is bordered with yellow rings of sulfur and highlighted with mounds of pure-white borax, which jut into the water like tiny glaciers and are slowly disappearing. With the gray, snow-capped peaks of the Andes serving as a backdrop, the Laguna Colorada looks like one of Bob Ross's fever dreams.