For 91 Days
we lived in Bolivia. From Sucre to La Paz, Copacabana to Cochabamba, we saw as much as three months would allow. We went on hikes through the highlands, went into the Salar of Uyuni, and discovered the fascinating history of Potosi, along with numerous other adventures. Start
at the beginning
of our journey, or
the end
. Visit the
comprehensive index
of everything we wrote about, or just check out a few posts, selected at random, below: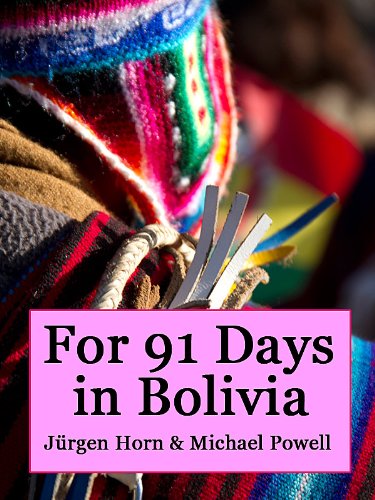 We've collected three months of our wild Bolivian experiences in an E-book, which you can download directly from us, or buy on Amazon for your e-reader. Get over two hundred full-color images, and all our articles from Sucre, La Paz, Potosí, Cochabamba, the Salar de Uyuni and more, in an easy-to-carry format. With a comprehensive index arranged by category and date, the e-book is easy to navigate, and filled with beautiful photos, amusing anecdotes, and detailed, well-researched descriptions of Bolivia's food, culture and history.
We've lived in quite a few countries, but I don't think we've ever encountered such compelling faces as in Bolivia. The people here, while often shy about getting their picture taken, are almost always courteous and happy to talk. Here's another random batch of images we've taken in Sucre during last few weeks.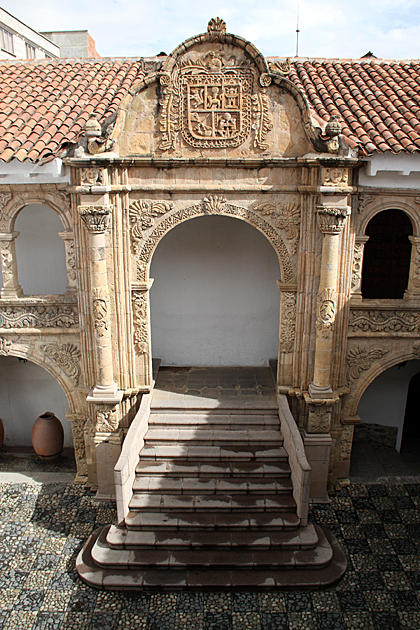 La Paz has a number of intriguing museums, including one dedicated to the unfairly maligned coca leaf, and another which takes a look at the War of the Pacific, when Bolivia lost its ocean access to Chile. Though we're normally big on museums, we were constantly distracted by the bustling street markets, and never made it to most of La Paz's. But we dared not skip out on the Museo de Etnografía y Folklore, near Plaza Murillo.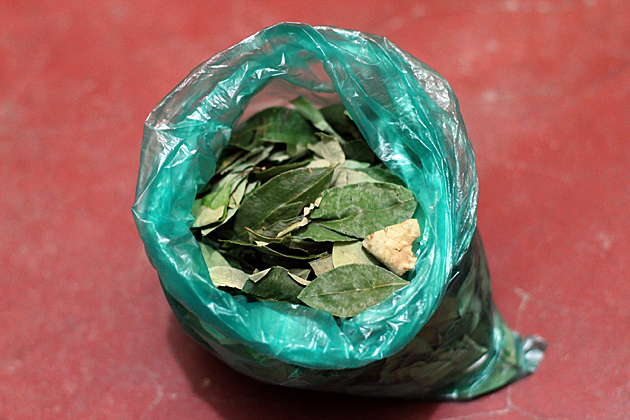 While "chewing" is the popular term for it, the leaves should never actually be munched upon. Instead, they should be placed one-by-one into the cheek, forming a small saliva-generating ball which you just leave there. Because the stems of the leaves can hurt the inside of your cheek, you should remove them first. Some remove the stems by sliding the leaves between their two front teeth, while others use a lick-fold-tear method.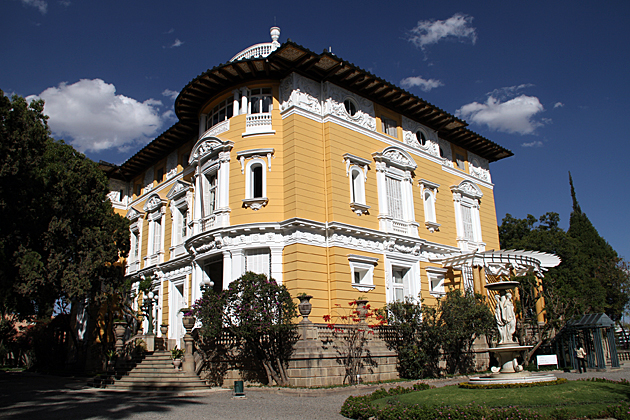 Cochabamba, with its wide streets and western-style restaurants, feels like a city awash in money. Although that's not the case at all, at least one spot in town does exude wealth and genteel living: the palace of Simon I. Patiño, alternately known as the Tin Baron, or The Andean Rockefeller.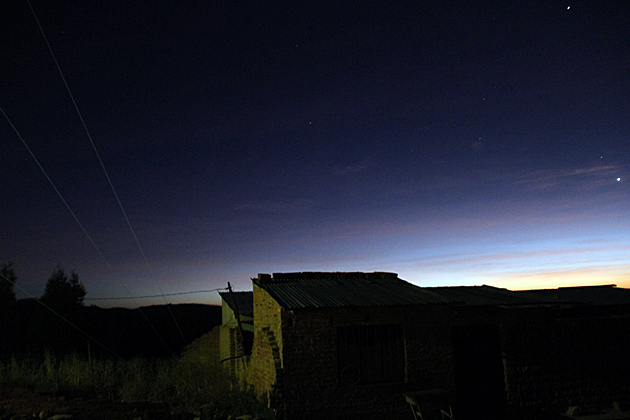 This past weekend, Jürgen and I embarked on a three-day hike offered by Condor Trekkers: a relatively new, non-profit tour operator in Sucre. Starting at 5am on Saturday morning, our hike led us into the heart of the Andes, along the Inca Trail, into the Maragua Crater, past dinosaur footprints, through waterfalls, into the houses of Quechua-speaking campesinos, and over mountains, before depositing us into steaming hot thermal baths. Three days of spectacular scenery, unexpected adventure, sore shoulders, and starrier night skies than I've ever seen.
Heralded as Bolivia's best museum, the Casa de la Moneda offers a fascinating look back at a time when Potosí was the center of the Spanish Empire's wealth. This mammoth building in the center of the city was the Royal Mint, pressing silver extracted from the Cerro Rico into coins and medallions.