For 91 Days
we lived in Bolivia. From Sucre to La Paz, Copacabana to Cochabamba, we saw as much as three months would allow. We went on hikes through the highlands, went into the Salar of Uyuni, and discovered the fascinating history of Potosi, along with numerous other adventures. Start
at the beginning
of our journey, or
the end
. Visit the
comprehensive index
of everything we wrote about, or just check out a few posts, selected at random, below: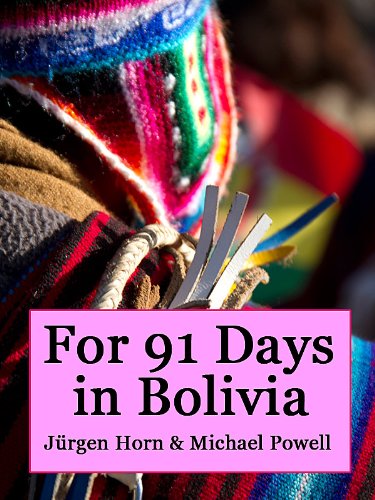 We've collected three months of our wild Bolivian experiences in an E-book, which you can download directly from us, or buy on Amazon for your e-reader. Get over two hundred full-color images, and all our articles from Sucre, La Paz, Potosí, Cochabamba, the Salar de Uyuni and more, in an easy-to-carry format. With a comprehensive index arranged by category and date, the e-book is easy to navigate, and filled with beautiful photos, amusing anecdotes, and detailed, well-researched descriptions of Bolivia's food, culture and history.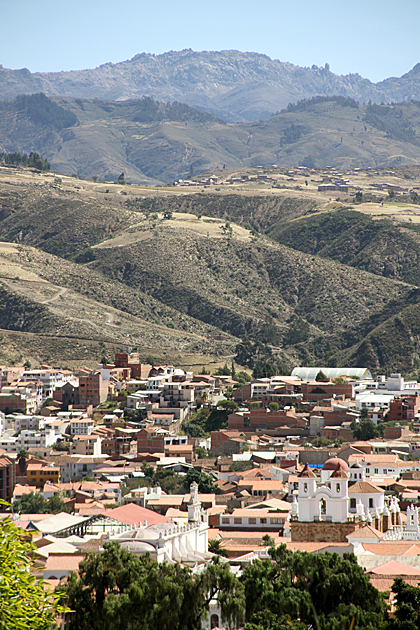 The best bird's-eye view of Bolivia's capital can be found at the top of the Recoleta hill. The climb is arduous, but worth the effort. At sunset, the "White City" is even more beautiful from above than from street-level. Just head due south from the city center. As long as you're going uphill, you're on the right path.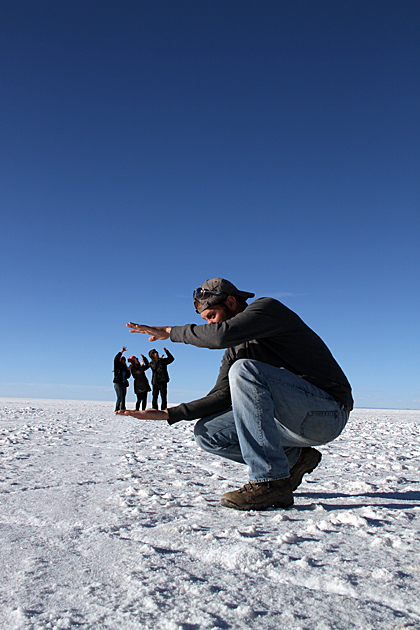 A geological marvel, the Salar de Uyuni is one of the most perfectly flat areas on earth. There aren't hills, bumps, shadows, vegetation or depressions of any sort, and given the lack of visual reference points in such an immense area, one's sense of perspective is bound to become skewed.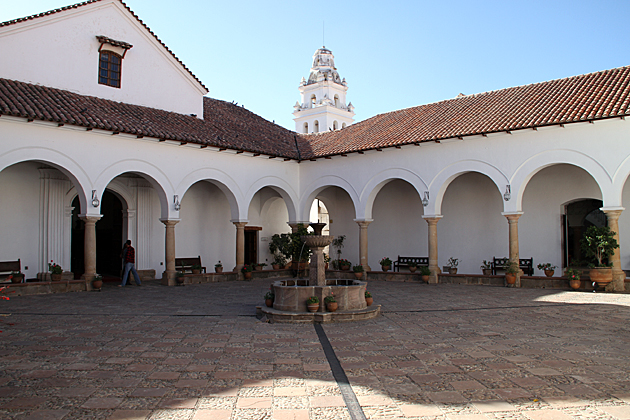 Most people don't realize that Sucre is technically the capital of Bolivia. La Paz has become the country's largest and most important city, but according to the Bolivian constitution, Sucre is still the official capital. And the Casa de la Libertad is the country's most historically significant building.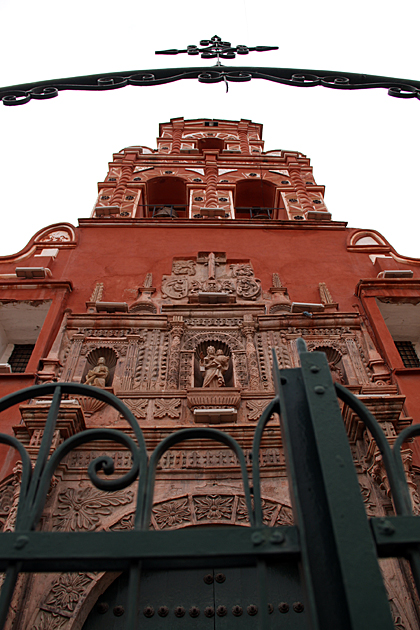 Disillusioned by the horrors of Cerro Rico's mines and the callous greed of their families, a number of Potosí's young women renounced the world by entering into the Convent of Santa Teresa. They would never again step outside its walls.
We were pressed for time, and told our guide that we wanted just a quick tour. But the convent's history was simply too fascinating, and we ended up spending about two hours inside. Santa Teresa was established in 1685, providing a home to a sisterhood of Carmelite nuns. It's still active today, but its numbers have dwindled significantly, and most of the immense complex is now a museum.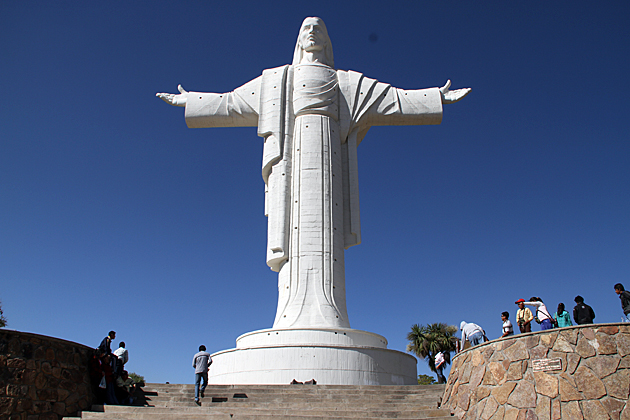 Completed in 1994 to commemorate the 1988 visit of Pope John Paul II, Cochabamba's mighty Christ towers over the city from the top of San Pedro hill. With his arms open toward the city, it seems as though Cochabamba is about to get a bear hug from the big guy. Rio's Jesus measures exactly 33 meters in height: one meter for each year of the savior's life. Cochabamba's is 33 meters and 20 centimeters, which locals attribute to the fact that Jesus lived for 33 years and a bit.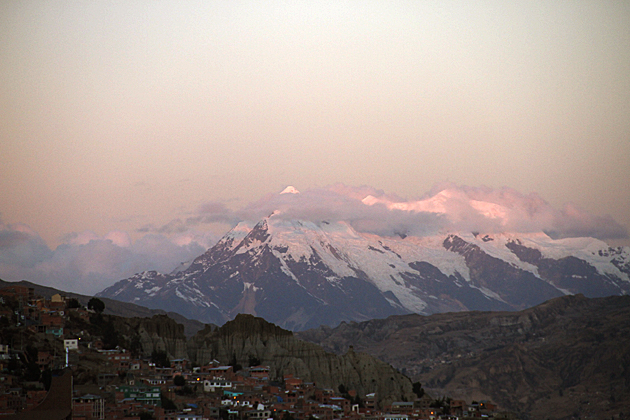 I don't know how many pictures I took during our weeks in La Paz… and I don't want to count, because the total would probably freak me out. Just from our apartment window, I must have snapped over a hundred! But I've gone through them all, and picked out some of the great images that didn't make it into other posts. I think it's safe to say, La Paz was one of the most photogenic cities I've ever seen.