For 91 Days
we lived in Bolivia. From Sucre to La Paz, Copacabana to Cochabamba, we saw as much as three months would allow. We went on hikes through the highlands, went into the Salar of Uyuni, and discovered the fascinating history of Potosi, along with numerous other adventures. Start
at the beginning
of our journey, or
the end
. Visit the
comprehensive index
of everything we wrote about, or just check out a few posts, selected at random, below: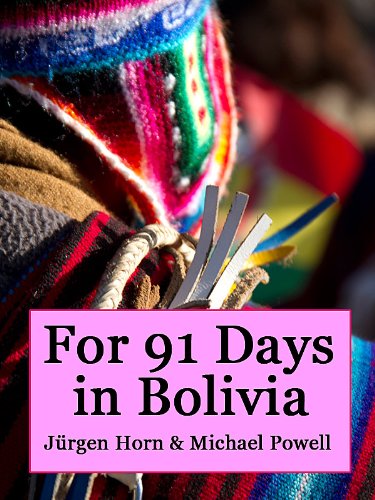 We've collected three months of our wild Bolivian experiences in an E-book, which you can download directly from us, or buy on Amazon for your e-reader. Get over two hundred full-color images, and all our articles from Sucre, La Paz, Potosí, Cochabamba, the Salar de Uyuni and more, in an easy-to-carry format. With a comprehensive index arranged by category and date, the e-book is easy to navigate, and filled with beautiful photos, amusing anecdotes, and detailed, well-researched descriptions of Bolivia's food, culture and history.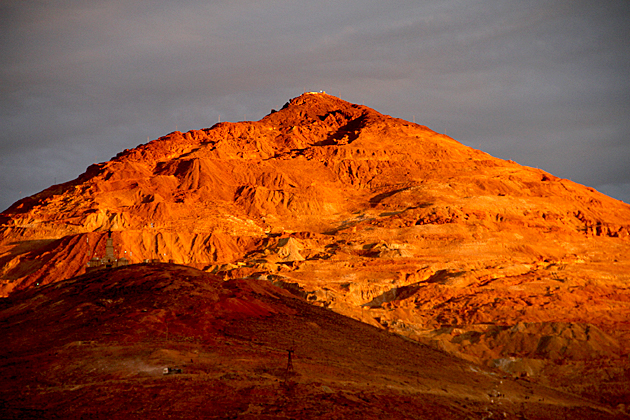 Set at 4090 meters (13420 ft) above sea level, Potosí is the highest city in the world and once was its most wealthy, thanks to the silver mines of Cerro Rico. Remnants of Potosí's glorious past are still visible today, as are the vestiges of the exploitation which made Spain rich beyond measure and resulted in the deaths of millions.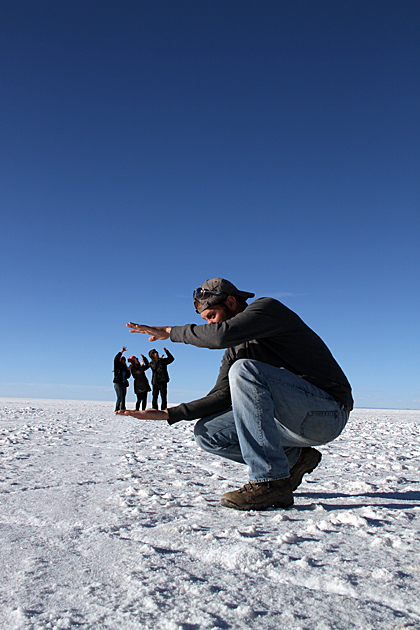 A geological marvel, the Salar de Uyuni is one of the most perfectly flat areas on earth. There aren't hills, bumps, shadows, vegetation or depressions of any sort, and given the lack of visual reference points in such an immense area, one's sense of perspective is bound to become skewed.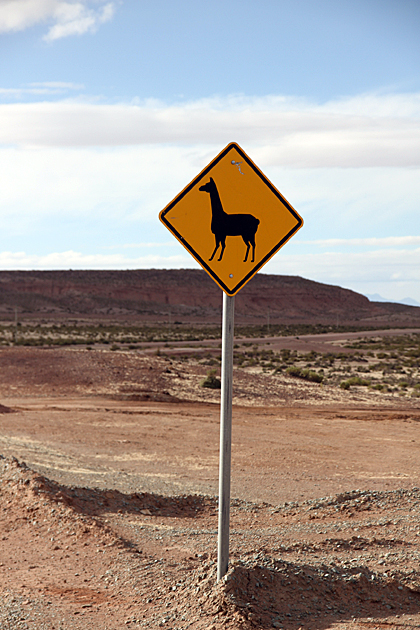 After surviving the morning blizzard in the mountains, we emerged intact onto the dusty plains south of Uyuni. This was the last portion of a long, three-day journey which had offered some of the most incredible nature I've ever been exposed to. Salt flats, semi-active volcanoes, deserts, lagoons, and more. But there was still a bit more to be astounded by.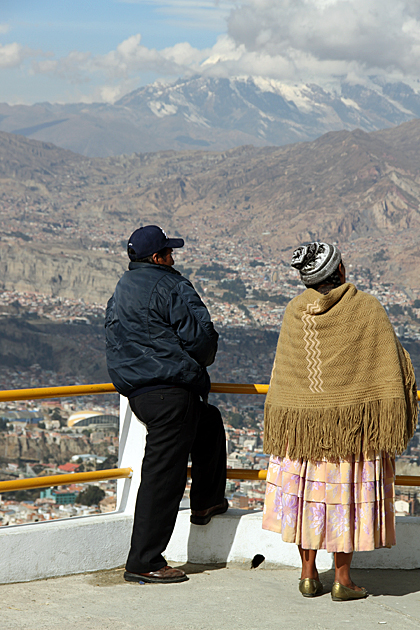 Two-thirds of the way up the hill which eventually ends in El Alto, you can find the viewing point Andina Jach'a Kollo. Just don't trust your map or taxi driver to get you there.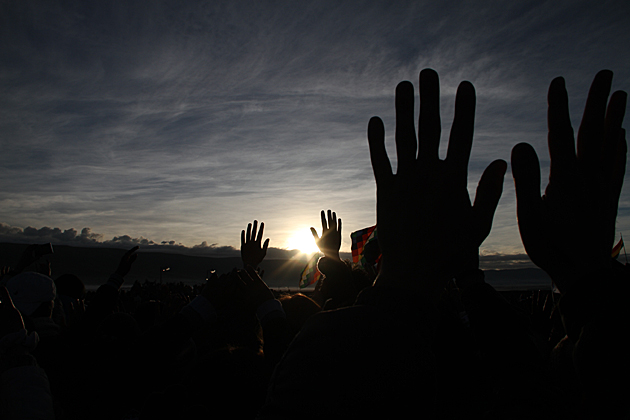 The pre-Incan ruins of Tiwanaku, just 35 miles west of La Paz, host Bolivia's biggest celebrations in honor of the Aymara New Year. With a belief system rooted heavily in the natural world, the Aymara recognize the winter solstice (June 21st) as the true beginning of the year. We woke up early in the morning to take part in the fun.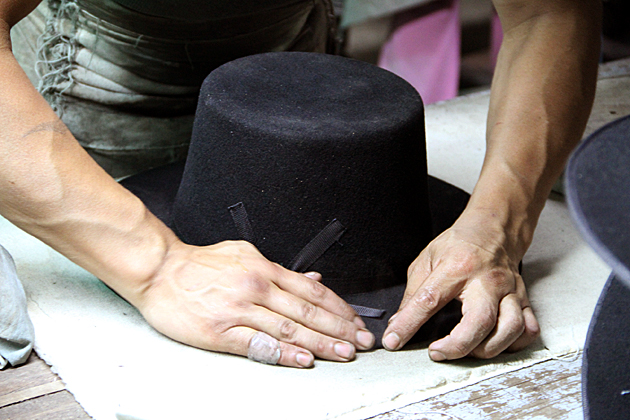 It's no secret that Bolivians love their hats. Especially among campesinos, a smart hat is an essential part of the wardrobe, and every region in the country has a particular style. Decorated, thin black caps covering the ears for the Tarabuqueños, round bowler hats for the people in Sucre, shallow pale-colored hats for those from Tarjia.